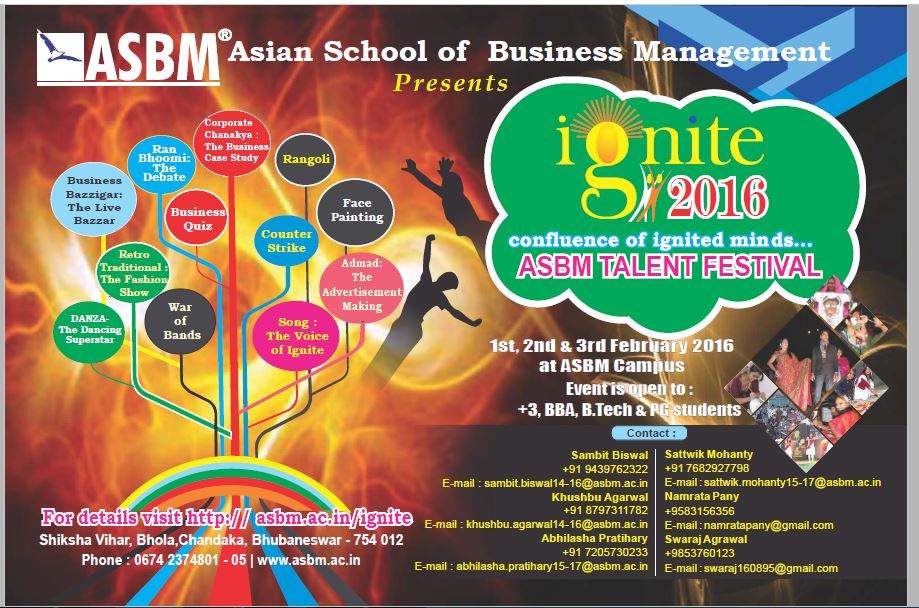 Asian School of Business Management (ASBM), Bhubaneswar, an autonomous institution approved and recognized by AICTE, Ministry of HRD, Govt. of India. The institute
imparts post graduate management education and undertakes consultancy
and Management Development Programmes. ASBM has been organizing the grand business and cultural focused extravaganza at national level christened as "IGNITE"every year with
an objective of spotting young talents having proficiency in management and cultural domain.
ASBM is all prepared now to host IGNITE 2016- The ASBM Talent Fest from 1st to 3rd February 2016 at its campus.  The festival focuses on business and cultural aspects covering a wide variety of activities, which reflects the spirit of professionalism, freedom and friendship.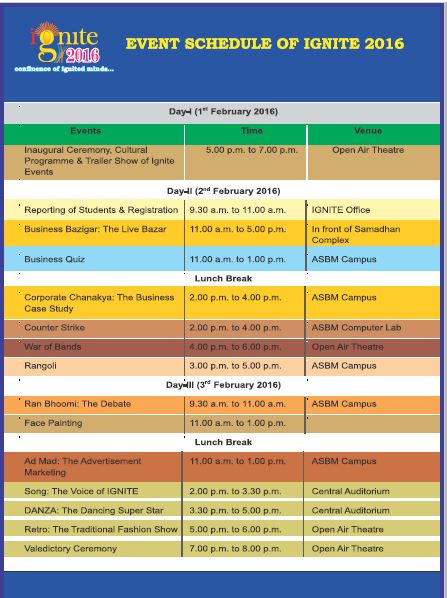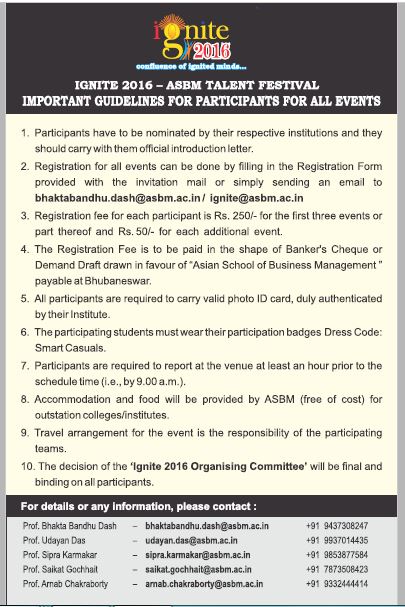 Comments
comments