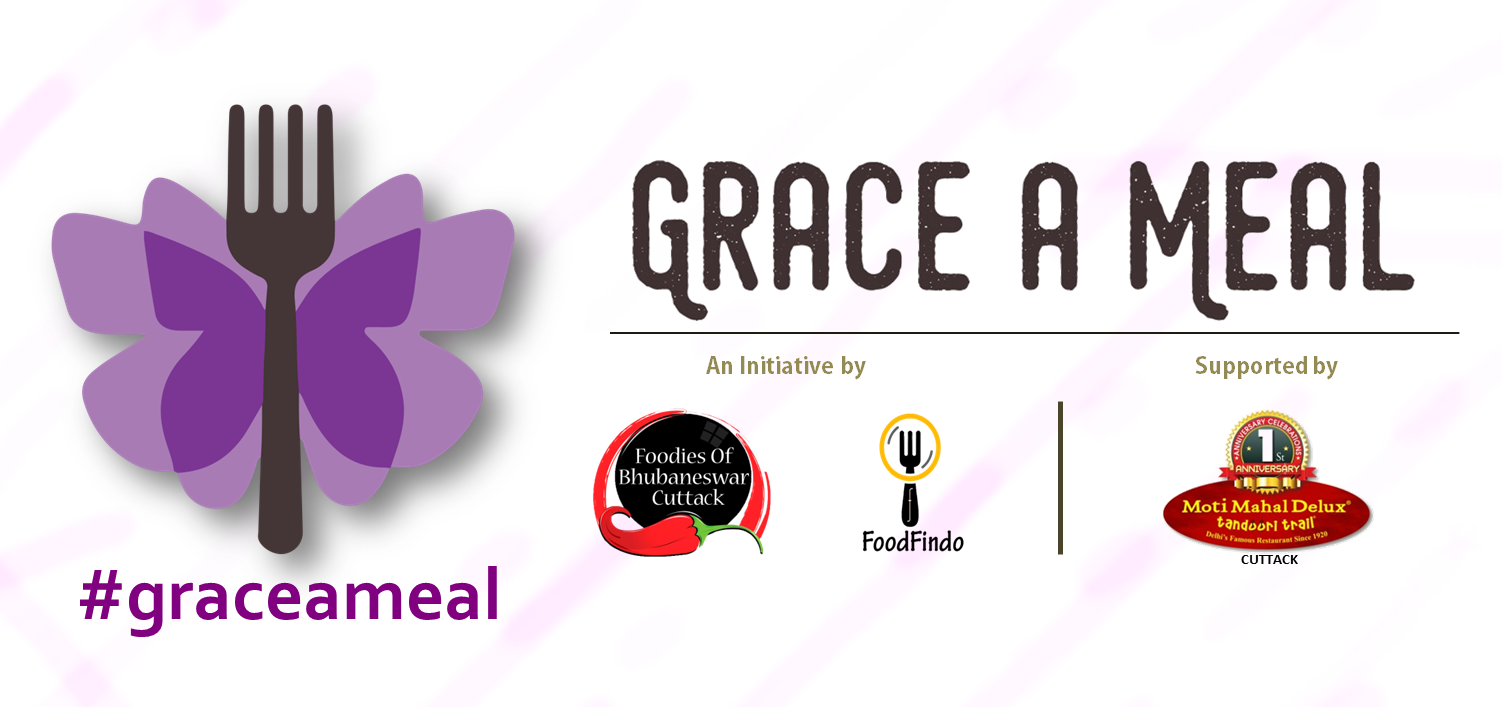 The FoodFindo Network started a first of its kind initiative called Grace A Meal.  FoodFindo is a facebook food community of food enthusiasts, food bloggers, food influencers, cooking enthusiasts and food & travel bloggers started by Rohit Srivastava a Cuttack based Foodpreneur.
The community has grown into one of the largest food communities across the country. FoodFindo and Foodies of Bhubaneswar-Cuttack together boast of some 40,000 members across various platforms.
"Today we can proudly claim that the community played a major role in changing the food scene in the twin city of Bhubaneswar-Cuttack. While our efforts were largely targeted in bringing the foodies on one platform, highlighting the best of the food joints, our impact was limited to a closed community.  It was time we made an impact beyond the community and thus we came with Grace A Meal Initiative" said Rohit Srivastava, Founder, FoodFindo Network
Grace A Meal is an initiative that will engage the Foodie Community, Restaurants, Hotels and the less privileged from the society. Rohit believes "Grace" the butterfly will touch lives and will bring smiles to many faces. The concept is straight and simple.
When you dine at one of the FoodFindo network restaurants, you can buy a meal for the ones who are food insecure i.e people who are not sure of a next meal. It comes at a nominal coupon cost and each meal you contribute, the partner restaurant will add one to it. At the end of the month, the total coupons contributed by diners plus the equal number of coupons contributed by the partner restaurant will be the number of meals generated for the month and someone who is insecured of a meal, one day of the month his/her meal will be provided at the restaurant or at a drop point.
The contributors to this initiative would be most welcome to volunteer in the event at the partner restaurant.
For partnering in this campaign  you can mail at : [email protected]
Comments
comments