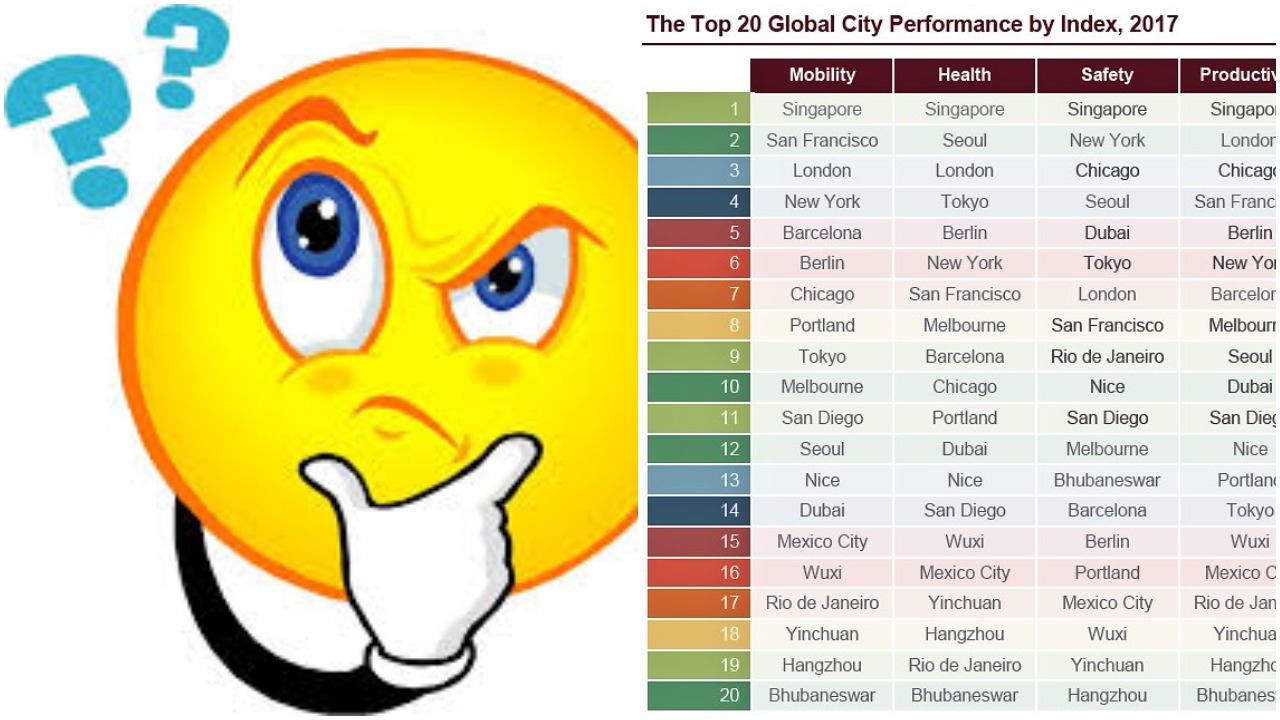 After topping the list of Indian Smart Cities in 2016, Odisha's capital Bhubaneswar, the only Indian city has now found its place in the list of world's Top 20 Smart City List-2017.
Juniper Research of America conducted a study of smart cities across the globe with the aim of projecting technology spend, or service revenue for businesses and uncovering the measurable time rewards to citizens.
The Juniper study, titled Global Smart City Performance Index-2017, examined cities in terms of their progress, and future potential, across 4 key indices, with the goal of evaluating how they might deliver positive citizen outcomes in terms of time and quality of life. These indices includes Mobility, Healthcare, Public safety, and Productivity.
The news has doubled the joy of the people of Bhubaneswar, as the city became the only Indian City to be placed in world's top 20 Smart Cities where cities like Singapore, London and New York are positioned. Bhubaneswar occupied the 19th place overall parameters.
The study has ranked the top 20 global smart cities according to their performance and project deployments across the 4 indices studied, alongside their published strategies and key goals for future city development.
Meanwhile, Bhubaneswar suffer from a large inequality gap across all parameters. The city has been ranked 13 so far as 'Safety' is concerned and has been ranked 20 in terms of 'Mobility', 'Health' and 'Productivity'.
Analysis of cities' performance in each index revealed some notable results.
Mobility:
The study found that, the public transport availability is low, while key future urban transport innovations, such as shared transport solutions were not found to form part of the cities' long term vision.
Healthcare:
The city suffer from very poor air quality levels, with proven negative impacts on citizens' health.
Productivity:
The city is yet to encourage development of solutions from a bottom-up level, with most innovation driven from the top-down. As such, citizens have been, in part, excluded from the process. Meanwhile, the study found that these cities must yet address inequalities present in digital services access.
The study found that cities in Asia and the Indian Subcontinent are able to rapidly execute their vision, particularly smaller cities. This is due to strong national support for smart cities in the face of tremendous urban population growth.
Comments
comments