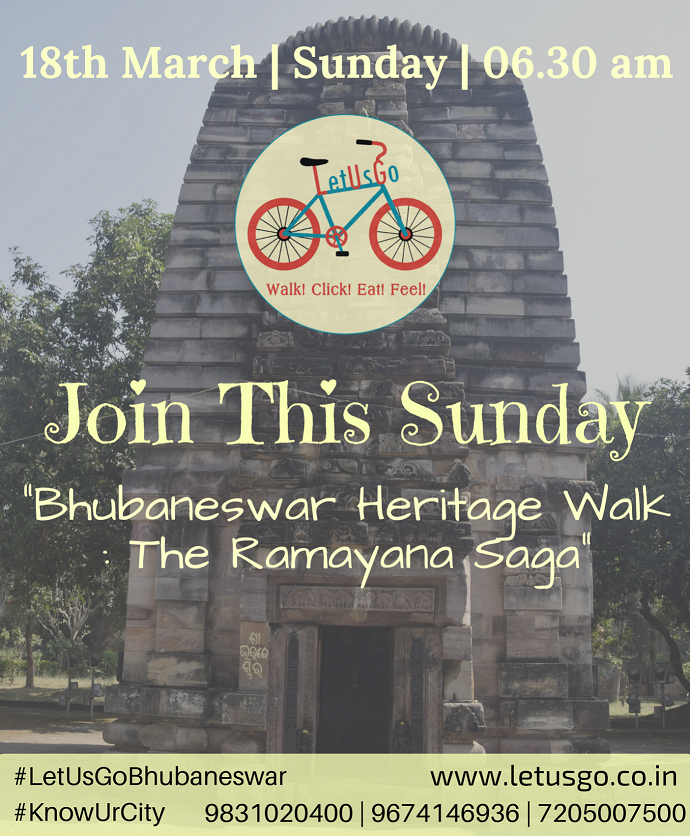 After successfully conducting walking tours in Kolkata, now it is time to do the same in Bhubaneswar. LetUsGo is coming to Bhubaneswar for the first time to conduct their first heritage walking tour with the concept of "PayAsYouWish". This idea is very much popular in the European countries.
LetUsGo is the pioneer of launching the first Midnight Heritage Tour In Kolkata which was widely accepted and published in various Print & Electronic Media. It has already conducted a few walking tour in Kolkata with the concept of "PayAsYouWish" and those were widely accepted. Backing our confidence we are going to organize a walking tour with the same concept in Bhubaneswar: LetUsGo Presents "Bhubaneswar Heritage Walk: The Ramayana Saga". The Explorer for this tour will be Mr Alinda Bardhan, who has a good track record of organising heritage tours in Kolkata.
In future we are looking to groom some young talents from Bhubaneswar, who can later on guide our tours & help the locals to know about their own city. Further, they can help to promote the #KnowUrCity Campaign.
To know more about the tour, the details has been shared below,
Join us if you want to know the curious history of the Temple Complexes in Bhubaneswar. Join us for our first ever Heritage Walk in Bhubaneswar.
"This Sunday, Click while you Walk & Feel while you Eat with LetUsGo"
Start Time: 06:30 AM
End Time: 10:00 AM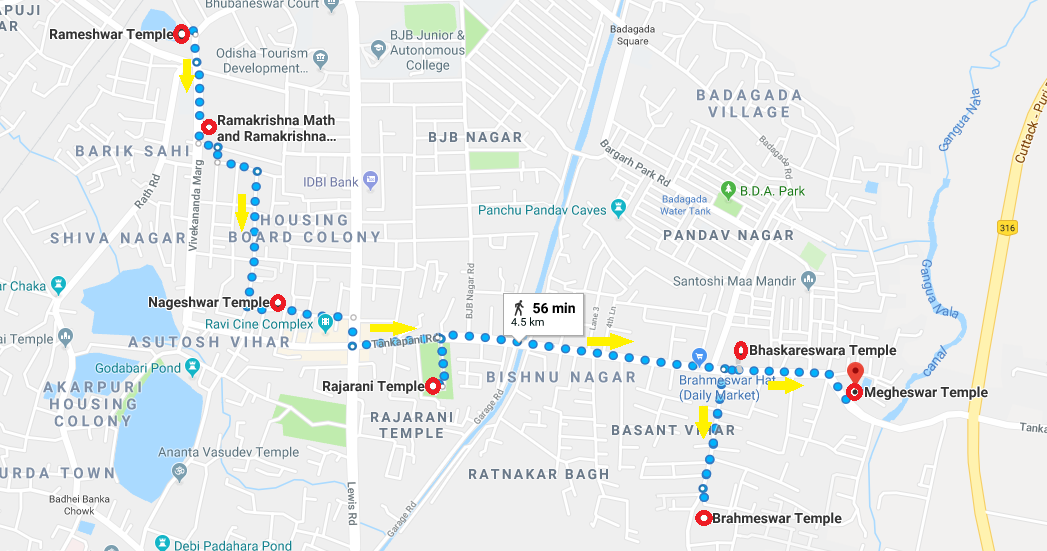 Start Point: Rameshwar Temple
End Point: Megheswar Temple
Date: 18th March 2018
LetUsGo is bringing the first set of Heritage Walking Tours in Bhubaneswar.
Enjoy this experience while you cover places like…..
– Rameshwar Temple
– Laxmaneshwar Temple
– Bharateshwar Temple
– Satrughaneswar Temple
– Labesvara Temple
– Kushesvara Temple
– Ramkrishna Mission
– Nageshwara Temple
– Rajarani Temple
– Bhaskareswar Temple
– Brahmeswar Temple
– Megheswar Temple
(NB:- Depending o the climate on walk day, the length of the planned route shall be adjusted)
If you really enjoy this Walking Tour experience, then do not forget to pay us a tip. It can be as low as Re 1…..
To Register for this tour, click the link here – https://www.townscript.com/e/let-us-go-presents-bhubaneswar-heritage-walk-free-participation-010031
Contact Details: Alinda Bardhan – 9831020400
Aurosish Chakraborty – 8910632916
Anindita Roy – 8972136422
Ayesha Jawed – 7205007500
Comments
comments