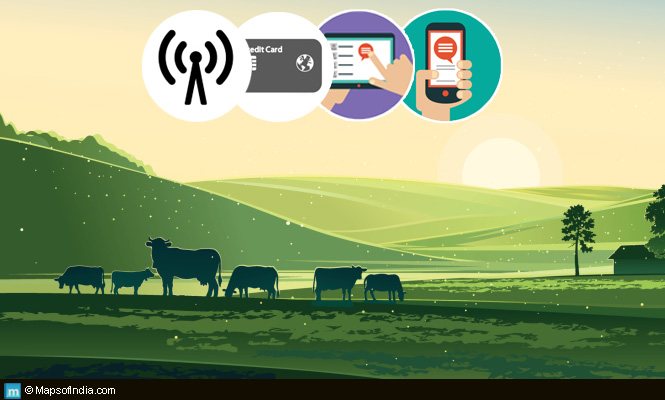 According to this report in Daily Pioneer, Odisha has emerged as the country's most digitally backward State by virtue of having around 10,060 villages out of mobile communication network. The red herring for the State is the overall mobile tele-density for the first time has posted a decline of 0.42 per cent in the fiscal year ended on March 31, 2018.
According to the data available with the Telecom Regulatory Authority of India (TRAI), the mobile tele-density in Odisha in 2017-18 was 79.64 per cent vis-a-vis 80.06 per cent in 2016-17. In contrast, the national mobile tele-density has improved from 91.11 per cent in 2016-17 to 91.51 in 2017-18. Significantly, among 18 major telecom circles in the country, including North East, the mobile tele-density of Odisha in 2017-18 is fourth from the bottom. Odisha is only ahead of Bihar, Madhya Pradesh and Assam.
Notably, the growth in total number of mobile connections in Odisha appeared stagnant as the total mobile connections in 2017-18 were at 34.37million vis-a-vis 34.29mn in 2016-17. It needs reminding that Odisha had a total of mere 29 million mobile connections in 2015-16, which jumped to 34.29 million in 2016-17. The important fact of noting is Odisha saw addition of mere around 80,000 new connections in 2017-18 vis-a-vis the addition of around 19 million new mobile connections nationally.
Comments
comments