"Kehte hain ki …… Agar kisi cheez ko dil se chaaho to puri kayanat usey tumse milane ki koshish mein lag jaati hai…"
– lines from "Ohm Shanti Ohm"; derived from the 1988 masterpiece "The Alchemist" by Paulo Coelho that says
"When you genuinely wish to do something, all the universe conspires in helping you to achieve it"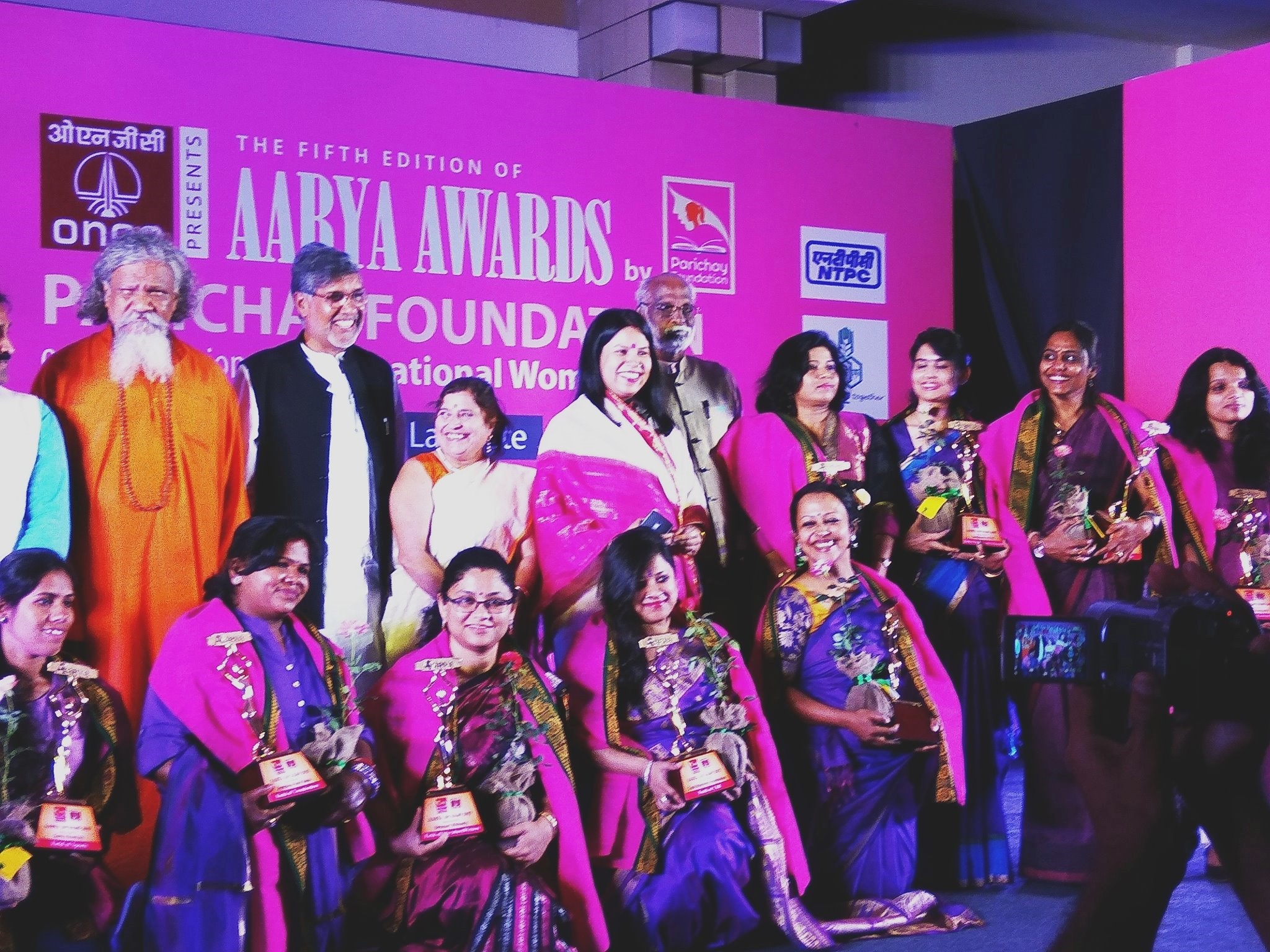 When letting go my UK citizenship as well as a bright career I came back to India couple of years back; I had such a passionate desire, a dream to facilitate education and employment of as many girls living in urban slums and small towns/rural India. The seed dormant in my heart today has germinated into reality.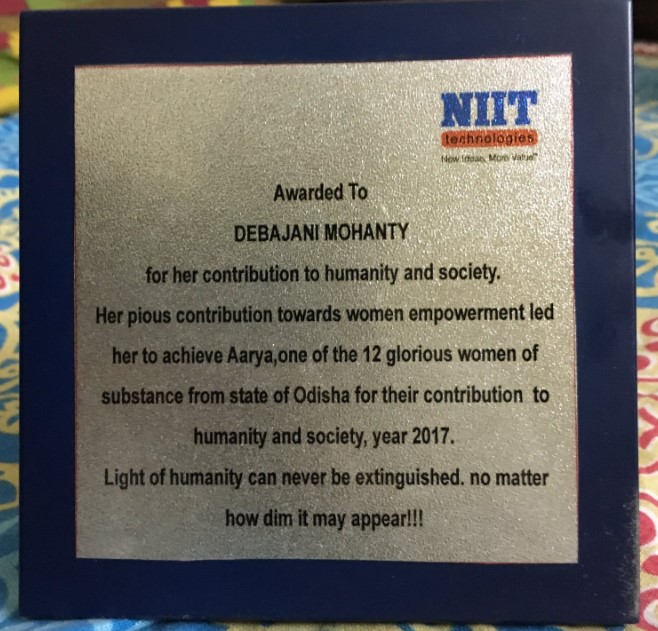 With the help of NIIT Foundation's career development center in Bhubaneswar which is also backed by Hindustan Cocacola Beverages Pvt Ltd's CSR wing and in tie up with Salman Khan's "Being Human" NGO, we have initiated a program for facilitating education and employment of class XII passed out slum girls through 3-4 months vocational training post which most of them would be placed in local organizations through job fairs organized by NIIT. Along with me and few of my colleagues in NIIT, Mrs Rosalin Patasani Mishra, founder of Parichay foundation is playing a key role by sponsoring a major amount of the expenses for the program. Special thanks to Ms Sapna Moudgil, director of NIIT foundation for her quick response & support in all the above arrangements.
In last one and half years I have been widely applauded for my debut novel 'The curse of Damini'", yet I consider myself as an activist first. Writing is only a medium to reach and motivate the larger mass whom I wish to help in the process. While the government is trying to educate more and more women through the glorious "Beti Padhao Beti Bachao" program which remain a basic necessity, I believe education alone would not be sufficient in getting equal status for women in society. We live in a country where 30% women still marry under age of 18, close to 50% still believe wife-beating is justified, thousands murdered every year for dowry and illegal gender detection and abortion is a Rs 1000 crores+ industry. Let me not quote the numbers for rapes and forced prostitution here.
Today girls are treated as burdens and are got rid of in the womb even by educated parents.
Shall we achieve equality by screaming "Respect women" on the streets?
Time has come we must work on solution rather than making noise with problem. The answer is with all of us and we all know why a man is welcomed everywhere as a son and son-in-law when a woman is not; the root cause lies in the fact that most men earn whereas women do not. The solution lies is in financial independence of women and all other social issues are the outcome of this basic reality.
What are the hindrances to our growth? Let's analyze.
"Why did you not opt to earn before marriage?" I have asked this single question to many young women both from rural & urban India who had difficult time post matrimony. While some said that they were unable to find suitable employment, many accepted the fact that they were eve-teased or sexually harassed at workplace and hence had to quit.
The women who believe marriage is the solution, must read the below paragraph.     
Even at the onset of 21st century, for an honorable woman the worst possible tragedy as well as fear perhaps is "Rape". Rape is the fourth most common crime against women in India and only one in ten rapes are reported (National Crime Records Bureau, 2013: 81; The Guardian, 2013). Though the actual figures could not be estimated easily, let's say that only one in thousands of women get raped; however according to a report from the World Health Organization, one in three women experience sexual or physical violence most likely from their intimate partner. Many women bear this ill treatment month after month and year after year as they have nowhere to go to for livelihood and support.
Time has come we women should let go our innermost fear and embrace education and career so that we can stand on our own feet and not live as burdens to others. The more women we have on street for occupation, eve-teasing and kidnapping would reduce in number and at the same time social evils such as dowry, wife-beating and abandonment of girl child would come to an end.
It's a monumental as well as ambitious dream; however I believe in future I would get many more magnanimous companions as Mrs Rosalin Patasani Mishra who would provide time & expenses for the grand success of this noble act; "reach the unreached, uncared and unattended to ensure inclusive development in India" which is also the motto of my employer NIIT (foundation) group.
Contributed by Debajani Mohanty, Awarded Author by Nobel Peace Prize winner Shri Kailash Satyarthi, Activist, Senior I.T. Professional (NIIT Technologies Ltd)
http://www.debajanimohanty.com
https://www.facebook.com/debajani.rastogi
Comments
comments