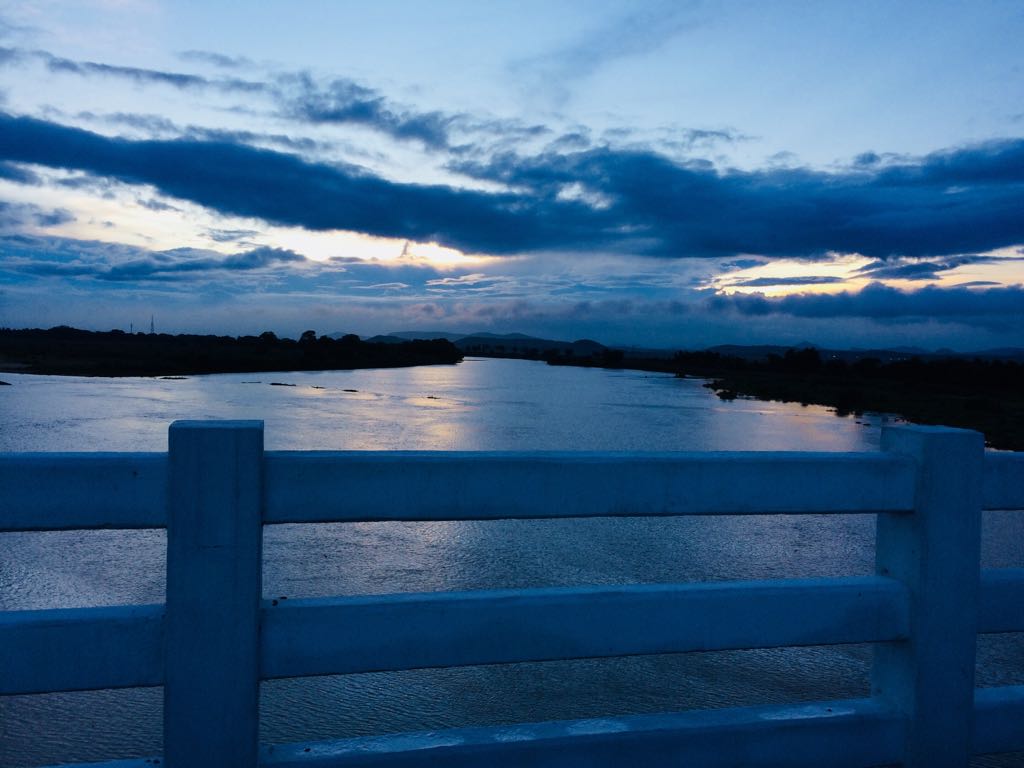 Where are you from?
In my case most of the time the answer to this question doesn't end with one single word. As whenever I mention the name of the land I belong to, I get shot with bullets of idiotic assumptions and geographically paranoid questions. Sometimes I feel like it's better to carry a map along with me, highlighting the space our land holds. That may help to clear the relevant as well as irrelevant confusions. So if you all are wondering which place is it; then here I reveal the much awaited suspense…ODISHA.
No its not in north India (sometimes it's unbelievable, how people with such level of low geographical idea even exist on earth), again a big no for those who consider it a village as a whole, no we do not always prefer to eat "Pakhala (water rice or whatever name you can give it), the language of odisha is Odia not odisi (get your general knowledge clear dude). Also Ratha yatra is not the only festival we have.
Not only from other state people, but this land has faced ignorance from its own people too. We sometimes do not hesitate to call it a village in front of friends of own as well as outside states.  It is a common scenario here where two odia people prefer to talk in Hindi or English and consider it cool (common, disregarding your own language can never make you look cool).  And it's really a shame that we take it as a compliment when someone says that "seriously!!! You are odia??? But you don't look like one (can someone explain how exactly should odia people look like? I will try to put efforts to buy those costumes for that expected look! But before that let me make one thing clear, odia people are humans only not aliens!! ). Assuming Odisha to be a village feels exactly the same when some American say that people in India talk in a language called Indian & boll wood is a city. Yeah you too look equally stupid.
Well just to let you all know, Odisha is known for its tribal cultures and its many ancient Hindu temples. Our Jagannath temple is the only Dhama (pilgrimage) in India where Folk, Shaiva, Sakta, Vaishnaba cult of worship are done and this temple kitchen is reputed to be the largest kitchen in the world, with 400 cooks working around 200 hearths to feed over 10,000 people each day. Ours is the first state to enact the Lokayukta Bill law after the central act was passed in Parliament. Our capital Bhubaneswar i.e. better known as "The Temple City" of India is also declared as the number one smart city. Also the largest Lion Safari of India, and the only White Tiger Safari in the world, is located in the outskirts of Bhubaneswar. World's highest electrified track (at a height of 7.45 meters for running of Double Stack Container (DSC) goods trains) is situated at Odisha in Jakhapura-Daitari section. Chilka Lake in Odisha is the largest water body in Asia. The state is popular for having 3 mass nesting beaches of rare Olive Ridley Sea Turtles including world's largest nesting ground of Olive Ridley Sea Turtle, Lepidochelys Olivacea. Odisha's Hirakud Dam is the fourth largest in the world. Apart from these highlights, like any other states of India Odisha is equally rich with significant history as well as high valued culture. We do not advertise, that doesn't mean at all that we do not exist.
So for that entire category that have such misconceptions about my state and those who feel embarrassed to take the name of their homeland, this was my small contribution to open your eyes so that you can actually see the beauty of this state, and the people who assume that we are north Indians; sorry!! You have to go through the Country map thoroughly to save your ass from giving such self humiliating statements.
Thank me latter.
Regards
Voice of the remaining citizen
Comments
comments