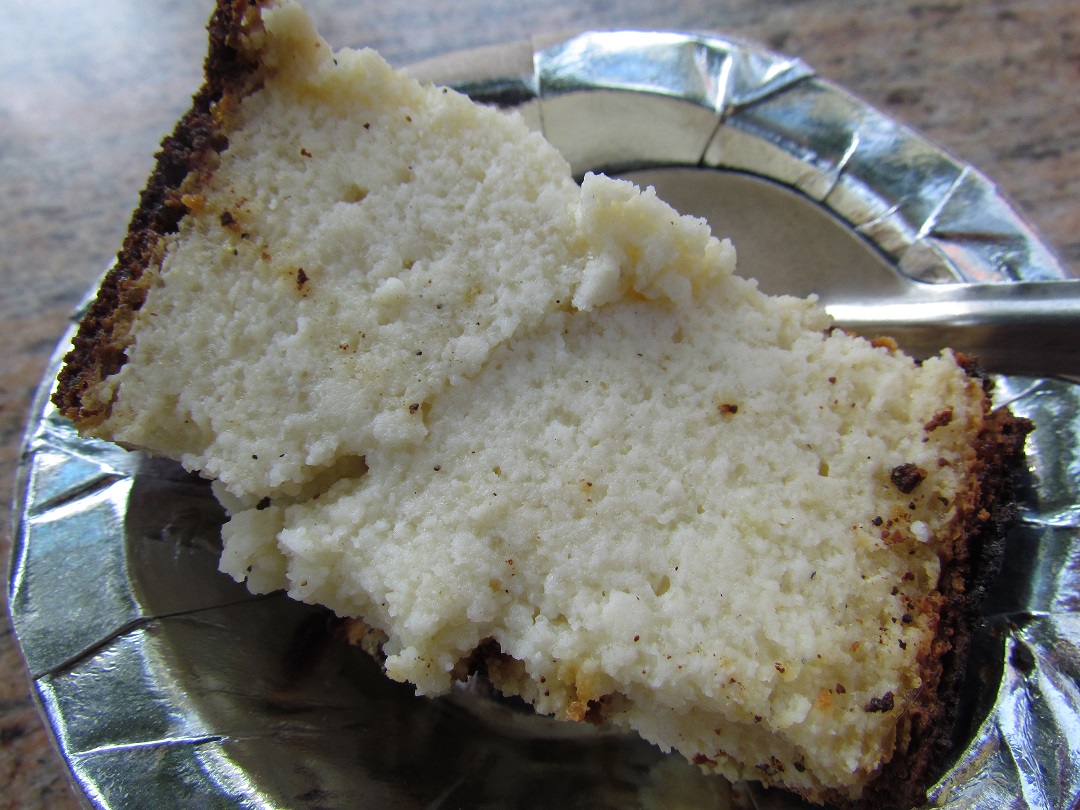 Going to Puri for the holidays, is like a pilgrimage for most vacationers from Bengal. At least that's how it used to be when we were growing up. I even remember being piled onto a train with my folks in the middle of our summer vacations to go to this beach town – to not just be baked crabs in the middle of the heat, but also to 'show our faces' to Lord Jagannath.
It was a ritual, till it all got too boring for everyone. To me, Puri was all about the monkeys that behaved almost like humans at the Jagannath Temple, the one-hour plus drive to Konark to see the sun temple, eating fried seafood by the beach at Puri, and splashing around in the water till we were burnt in the face.
Oddly, I have no recollection of eating the one sweet the state of Odisha is famous for – the Chhena Poda – even though it's known to be Lord Jagannath's favourite sweet, and is offered to him at the temple.
Much later, guests from Bhubaneshwar would come home bearing boxes of Chhena Poda every now and then, which were devoured pretty much instantaneously. It was not easily available in Kolkata back then, and I am not so sure about now, but the lingering taste of burnt cottage cheese paired with the sweetness of the sugar syrup makes it kind of hard to forget what a Chhena Poda tastes like.
Making the Cheesecake
Literally meaning burnt cheese, making a Chhena Poda isn't as easy as it looks. Given that traditionally it used to be wrapped in the leaves of the sal tree, and cooked in a coal oven, with baking ovens not becoming a household gadget yet, the process could be time consuming, taking up nearly four hours to cook. One can also bake it in a pressure cooker. However, what's most important is to get the proportions right – this desi cheesecakemight not look like it's come out of a gourmet patisserie, but it does require precision.
Made by kneading chhena (cottage cheese) and semolina (just enough to bind the dough) together with sugar, and flavouring with cardamom powder, raisins and slightly roasted cashews, the first step to preparing Chhena Poda is to get fresh chhena, which is done by curdling the milk, and then sieving it through a fine muslin cloth. Fortunately, most Indian households that rely on cottage cheese for various recipes are experts in getting thechhena right. And then there's the dark caramelised sugar top on the 'cake'. For that one needs to melt ghee in a tin on a low flame, and then add the sugar and start twirling the pan around to make sure that the mix spreads evenly, or else it would simply collect in a corner.
The chhena mix (add the semolina and sugar to the mashed chhena, mix it again so that it's soft and crumbly, add in the cardamom powder, raisins and the nuts, and mix it gently again) is then patted down over the caramel, and baked. The final result ought to be this soft cake – sweet and moist.
You can't quite store Chhena Poda for too long; in fact, we would finish it in a day or two. I have, however, stored the sweet in the refrigerator for about five days, always bringing it down to room temperature before serving it.
Experimenting with Chhena
Over time, food enthusiasts have also experimented with different variations of the Chhena Poda. In fact, you can even add a bit of chocolate powder in the chhena dough and see how that turns out. Or perhaps a dash vanilla essence? I've even seen recipes of Chhena Poda made with ricotta, and why not? After all this is our version of the famed cheesecake, and probably dates much further back.
Most articles and reports on this sweetmeat claim that the Chhena Poda culture began at Nayagarh, a town in Odisha, and dates back to the early 20th century. Of course over time it spread across to the different parts of the state, and even to West Bengal, and other parts of India, but not as widely as some of the other Indian sweets. Having said that, therasgulla that the Bengalis take such pride in, is known to have originated in Odisha as well!
What's interesting to note is that this fairly rustic creation was mostly made at homes, and during festivals, later graduating to in small street side sweet shops. It's only recently that larger manufacturing units are producing Chhena Poda, lest it loses its place in the ever-growing repertoire of desserts in India. And while you might find this inconspicuously delicious dessert at sweet shops outside of Odisha if you looked for it, the one made at home will always turn out to be special.
About the author:
Priyadarshini Nandy would love to call herself the writer who "divides her time between London and Prague", but being able to call both Bengaluru and Kolkata her home is equally gratifying. As an independent journalist, she writes about food, theatre, travel, and more food, for various publications – new age and old school.
Article was first published in NDTV
Comments
comments