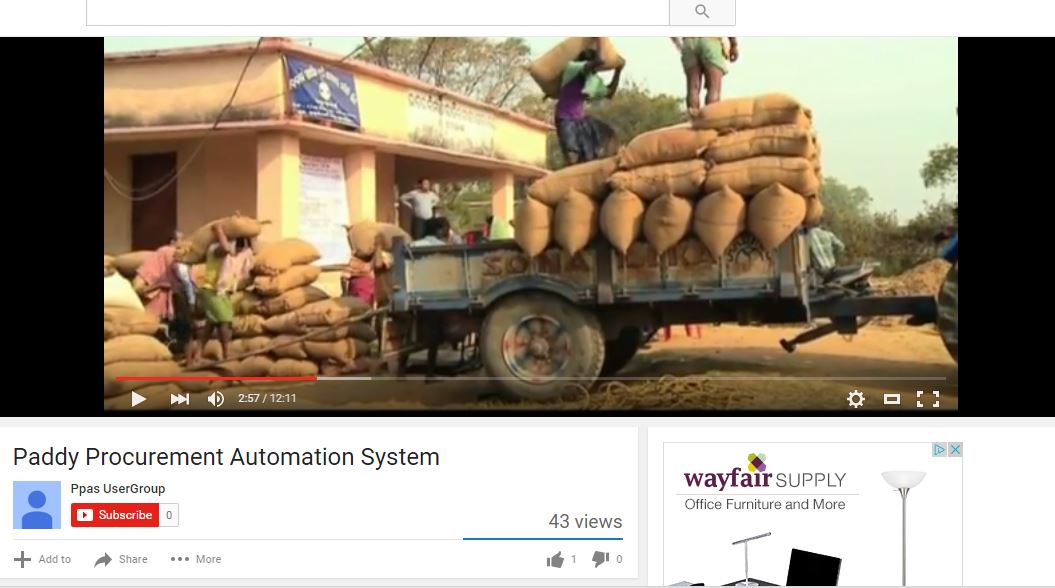 With the decentralization of the paddy procurement scheme, the state agencies of Odisha have taken charge of carrying out procurement and avoiding the distressed sale of paddy in the state. While agencies like Marketing Federation of Odisha, National Agricultural Cooperative Marketing Federation of India, Tribal Development Co-operative Corp. of Odisha Ltd and National Federation of Farmers' Procurement, Processing and Retailing Cooperatives of India Ltd appointed officers to carry out the procedure, Odisha State Civil Supplies Corp. Ltd (OSCSC) engaged Primary Agricultural Credit Societies (PACS), a closer entity to the farmers, to procure the paddy from the latter. OSCSC was responsible for acquiring almost 95% of the total paddy produced in the state but a manual system of recording made the job problematic and complicated.
However, these problems were soon dealt with when an international development consultancy, IPE Global Pvt. Ltd, came up with an automation system to look into the functionalities of the paddy procurement centres (PPCs).
The Paddy Procurement Automation System (P-PAS) is integrated with the farmer registration software of the food supplies and consumer welfare department of the state government.
"With the ability to import the information about the individual farmers, this software has generated an online queue system for the sale of paddy. The farmers can get token slips from the software that mentions the entire schedule for the farmer to sell his paddy," said Debabrata Mallick, management information systems and information technology expert, Odisha Modernising Economy, Government and Administration Programme of IPE Global. The software also records the quality and weight of the paddy and auto generates a vendor receipt for the farmers.
Not just this, P-PAS has also simplified the payment mechanism for the paddy farmers. Earlier, the farmers had to wait for 15-30 days to get their payments. But with the automation system, the farmers can get their payment by three days. The compilation of the paddy purchase and farmer data can now be done in no time, something that earlier took months under the manual system.
Read the full Article on Live Mint
Comments
comments