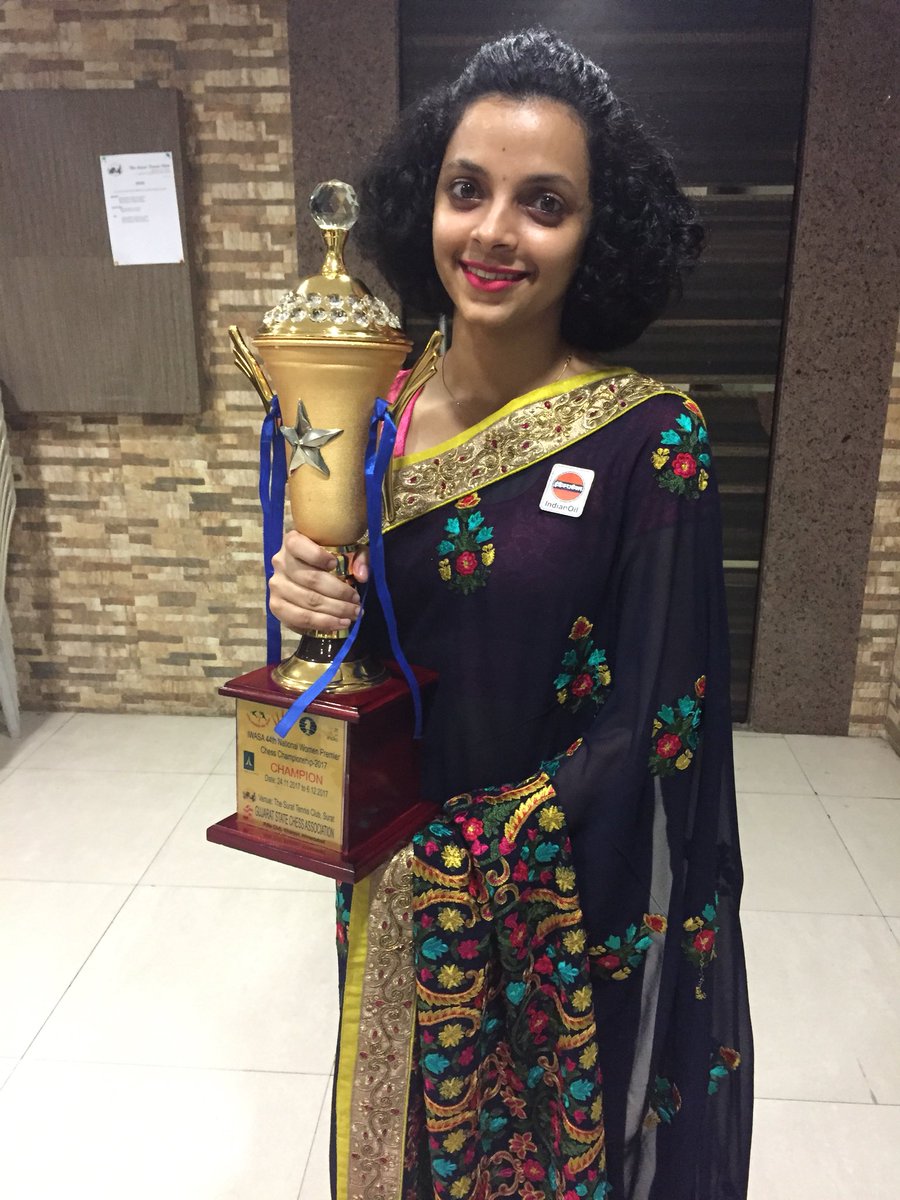 Padmini Rout of Odisha has just won her fourth title in a row and she won it in most dramatic of fashions.
The day had dawned with the possibilities of Cyclone Ockhi hitting this coastal city and with four players within striking distance of the ultimate crown in Indian women's chess. Padmini, Bhakti, S. Meenakshi and Soumya Swaminathan all were on 6.5 points.
Padmini had won her final round game against Sakshi Chitlange, but her title depended on the results of other boards. They all drew, helping her move ahead of the crowd by half-a-point.
She finished with 7.5 points, while Bhakti, Mary and Soumya scored seven each and finished in that order. When Bhakti was held by Samriddhaa Ghosh, Padmini was relieved. Had the fourth seed won, she would have been the champion, for she had a better tie-breaker score. "I feel more relieved than happy," said Padmini. "After playing so well and leading comfortably in the first half, I had some bad games in the second. And I needed some luck to win this title."
But she deserved that luck and the prize money of Rs. 1,75,000. She had needed to beat Sakshi, which she did in 59 moves after opting to open with Reti. In a rook-and-minor-piece ending, she was about to go three pawns up when Black resigned.
Comments
comments