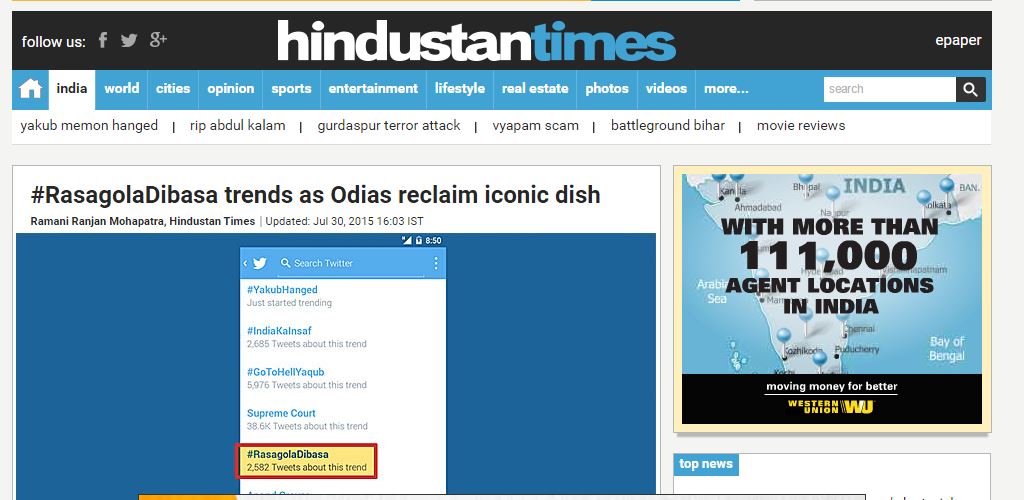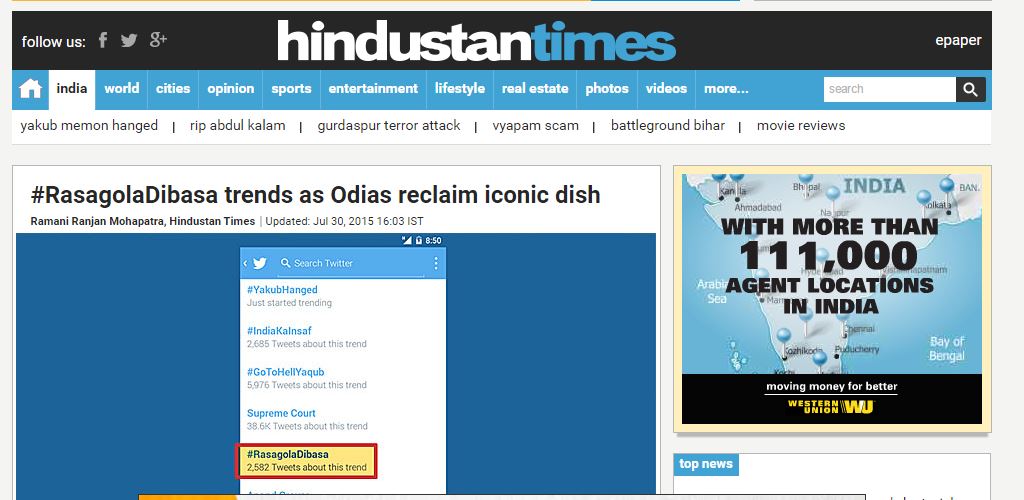 An unusual but a sweet thing trending on Twitter overshadowed the news about the hanging of Yakub Menon, the 1993 Mumbai serial bomb blasts convict, on Thursday.
#RasagolaDibasa was trending on the day when Lord Jagannath, along with his siblings Balabhadra and Subhadra, will return to the sanctum sanctorum at Odisha's famous Jagannath Temple of Puri after a fortnight-long sojourn that includes the famous Ratha Yatra.
Rasagola is a desert made of homemade cheese or chhena shaped into balls and simmered in a pot full of sugar syrup. It is very popular in India, especially in Odisha, West Bengal, Rajasthan, as well as in the neighbouring Mauritius.
Thursday's trend began when a bunch of youngsters from Odisha started the campaign on social media to celebrate and promote something which they claim is their indigenous sweet. It, however, remains a widely debatable topic as people from neighbouring West Bengal too say that the sweet dumpling is a product of their love.
Also Read: Full article from Hindustan times on Rasagola dibasa
Article from Zee News about Rasagola Dibasa
Comments
comments