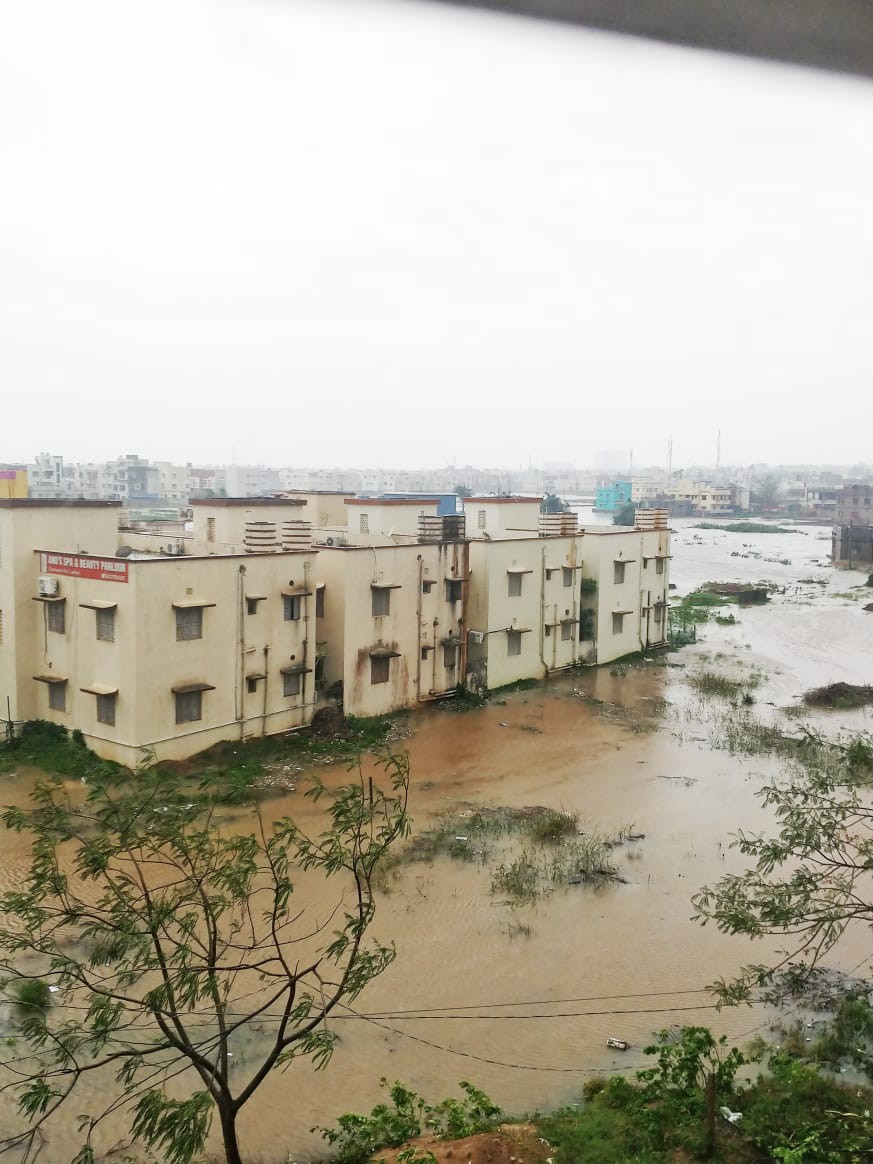 MAY 3, 2019: This date will always be remembered in the history of Odisha as well as the country. Not because Cyclone Fani was supposed to hit the state, but the unpredictable force with which it struck the state, the unforeseen damage which it left behind, the millions of trees it uprooted, the thousands of livelihood it destroyed, and the uncountable people on which it left a destructive impact. Few even died!
"It was around 8:30 am in the morning, and I was looking outside my room's window, watching the changing patterns of the wind, and checking LIVE updates on my phone to see how the cyclone was approaching the coastal belt of Odisha. Thanks to Twitter, Google news and local media for that. I immediately got nostalgic and was reminded of the 1999 Cyclone, when the wind and rain just hit the state, without any warning, without any online updates.
Pondering on my thoughts even more, I could see the wind getting stronger. I could spot some of the trees in front of my apartment swaying a bit faster. The first half of Fani for around an hour seemed not-so-destructive. I felt it was a higher version of Titli, and a lower version of Phailin. Until that time, I was in contact with my parents, in Cuttack, and assured them that it would be fine. It's been okay so far!
While on the phone with my mother, all of a sudden it became calm outside, and these were my exact words to her, "Mummy, it's getting calmer in Bhubaneswar, it'll soon slowdown in Cuttack as well. Don't panic."
Soon after, my phone's connection went off. I silently prayed to God that Cyclone Fani passed on just fine. BUT NO, I WAS TERRIBLY WRONG. That calmness actually was few minutes of relief, before the apocalypse could begin.
That second phase, shook my heart, made me scared, and again I got nostalgic of the Super Cyclone of '99 when I was too young to relate to the damage, but too wise to understand that something disastrous is going on. Wind speed was of 175–185 kmph, the precious trees in front of me shouting for their lives, the rain ferociously hitting on my glass window. This fury went on for approximately 4–5 hours, and I could only think of 2 things all the while: 1) Hope my folks in Cuttack are safe, 2) FANI, PLEASE STOP!
I could see one of the trees getting uprooted. My heart sank a bit; and then another fell and then the entire family of around 10 green, luscious, luxurious trees just gave up. I uttered to myself, "Nature's fury even doesn't spare nature. How unnatural is that!"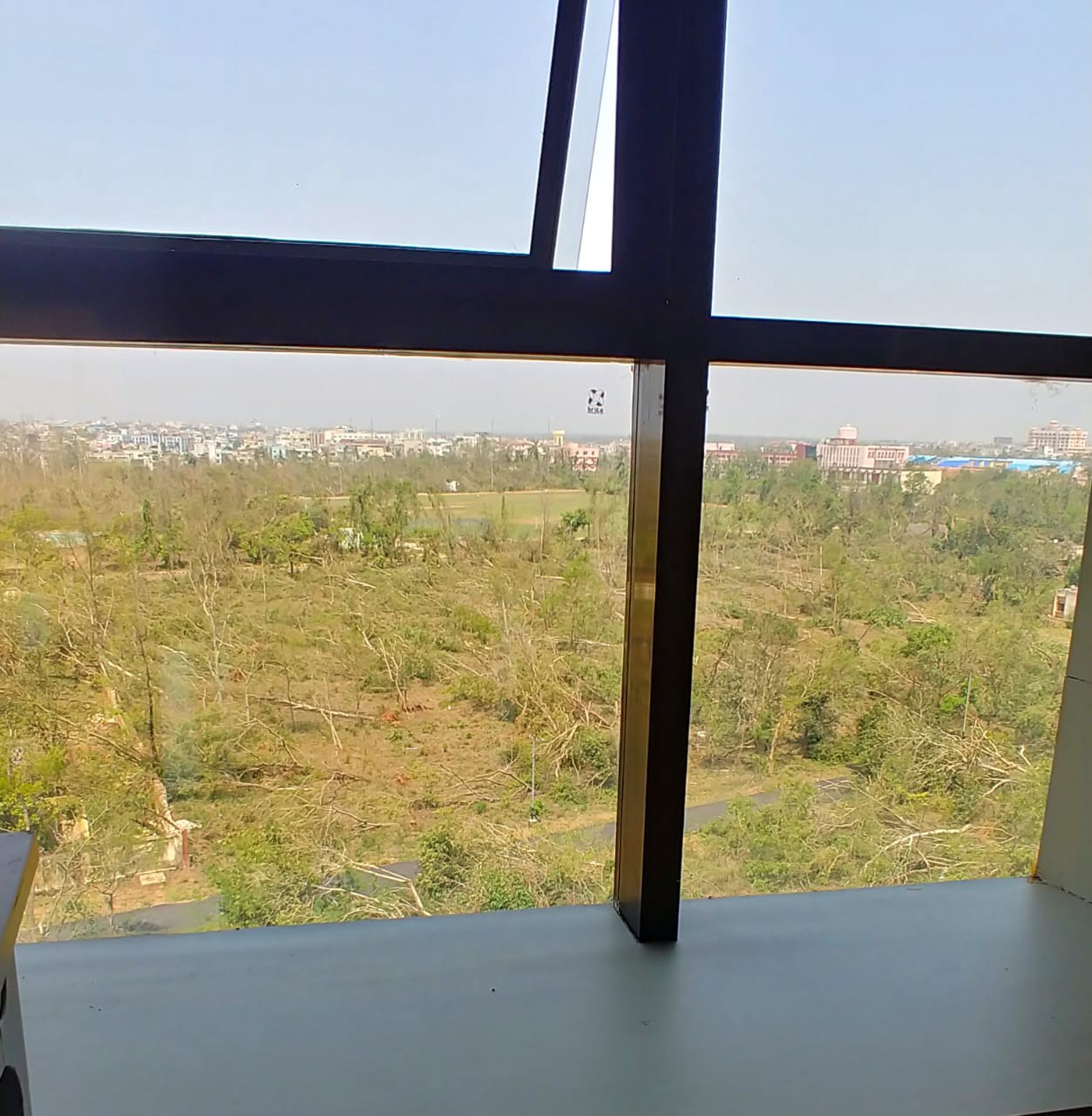 Slowly Cyclone Fani started weakening, yet not completely fading away, taking away everything and simply anything with it, only to wander more and cause added damage to other districts of the State."
TEARFUL DISASTER: The after effects of a natural disaster is even more destructive. Although Cyclone Fani had passed away, its impact has been hugely felt in Puri, Bhubaneswar, Cuttack, Khordha and certain adjoining regions. For a beautiful capital city like Bhubaneswar, which is renowned nationally for maintaining its greenery and putting efforts in beautification drives, was also not spared. In fact, the capital city has been destroyed.
As I took a tour around the city on the following day of the Cyclone, I could not believe how furious and monstrous Cyclone Fani turned out to be. According to the reports, 10,000 were trees uprooted in Bhubaneswar alone, 34 people dead in the State, public property destroyed, extensive damage to the branding, homes shattered, and what not! THE SIGHT JUST BROKE MY HEART!
The impact was so huge, that as I am writing this blog, I can still feel it in the air around me. It's going to take weeks and months for the city to bounce back. Even Cuttack, my hometown, is left with a sad after-effect of the Cyclone. And I'm sure the other parts of Odisha, especially Puri and Khordha, have felt the brunt of Fani really hard!
SILVER LINING: One of the commendable things about Odisha and its government is the way it handles its disaster. 1.08 million people getting evacuated before the Cyclone is not an easy job to do. CM Naveen Patnaik and his valiant team has earned kudos across the globe for taking such great preventive measures. Odisha truly deserves appreciation; and for the benefit of other cities and states, the disaster management system of Odisha should be definitely considered as a hero and an example.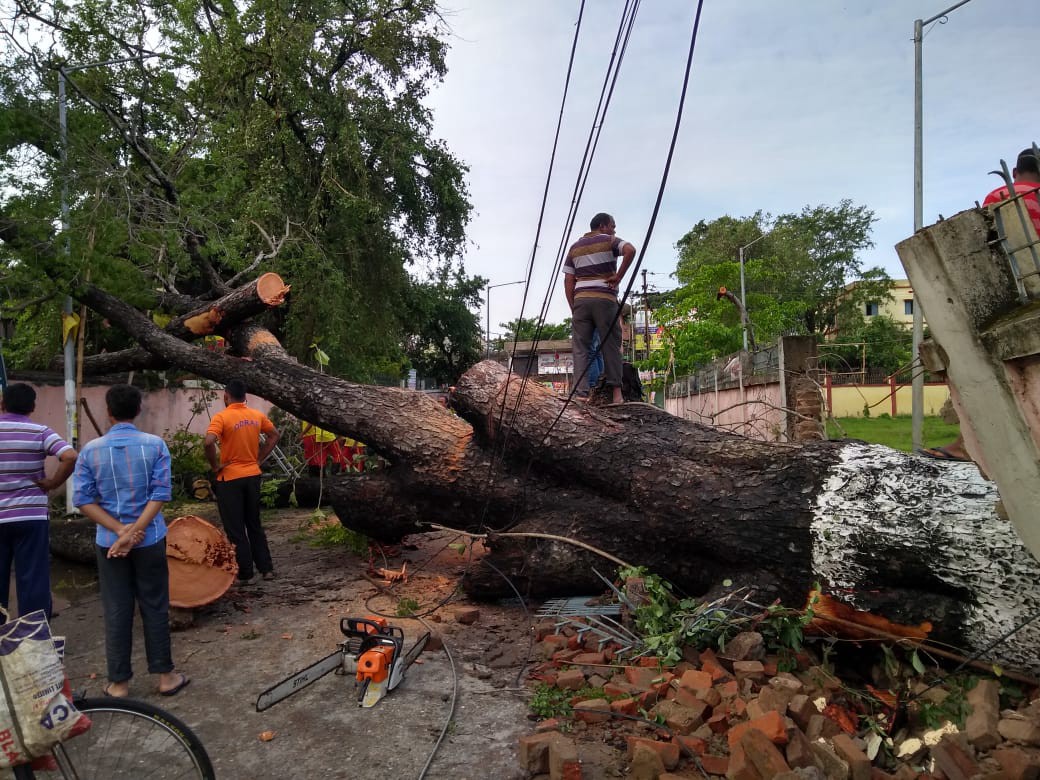 As the hashtags and campaigns of #OdishaFightsBackFani #StandWithOdisha #LetsRebuildOdisha etc. are making the rounds of the Internet, I can only appeal few things to the people of the state:
Do whatever little or huge it takes to help your family, friends, neighbors, maids, workers, employees and fellow beings to come out of the disaster's impact. Don't worry about water and electricity, the government is playing its part really efficiently. Feel fortunate for whatever you have access to in this sorry condition. Try using your 2-wheeler and not create more pollution with 4-wheeler; all our valuable trees have just been destroyed. Lend a hand or support anything that comes your way.
Do your bit, and don't unnecessarily crib about what has not been done. Because as they say: Silence speaks louder than words.
Here's me signing off from my emotions of Cyclone Fani. Thanks for reading and being patient with my story!
Read More blogs from Nidhi here
Comments
comments