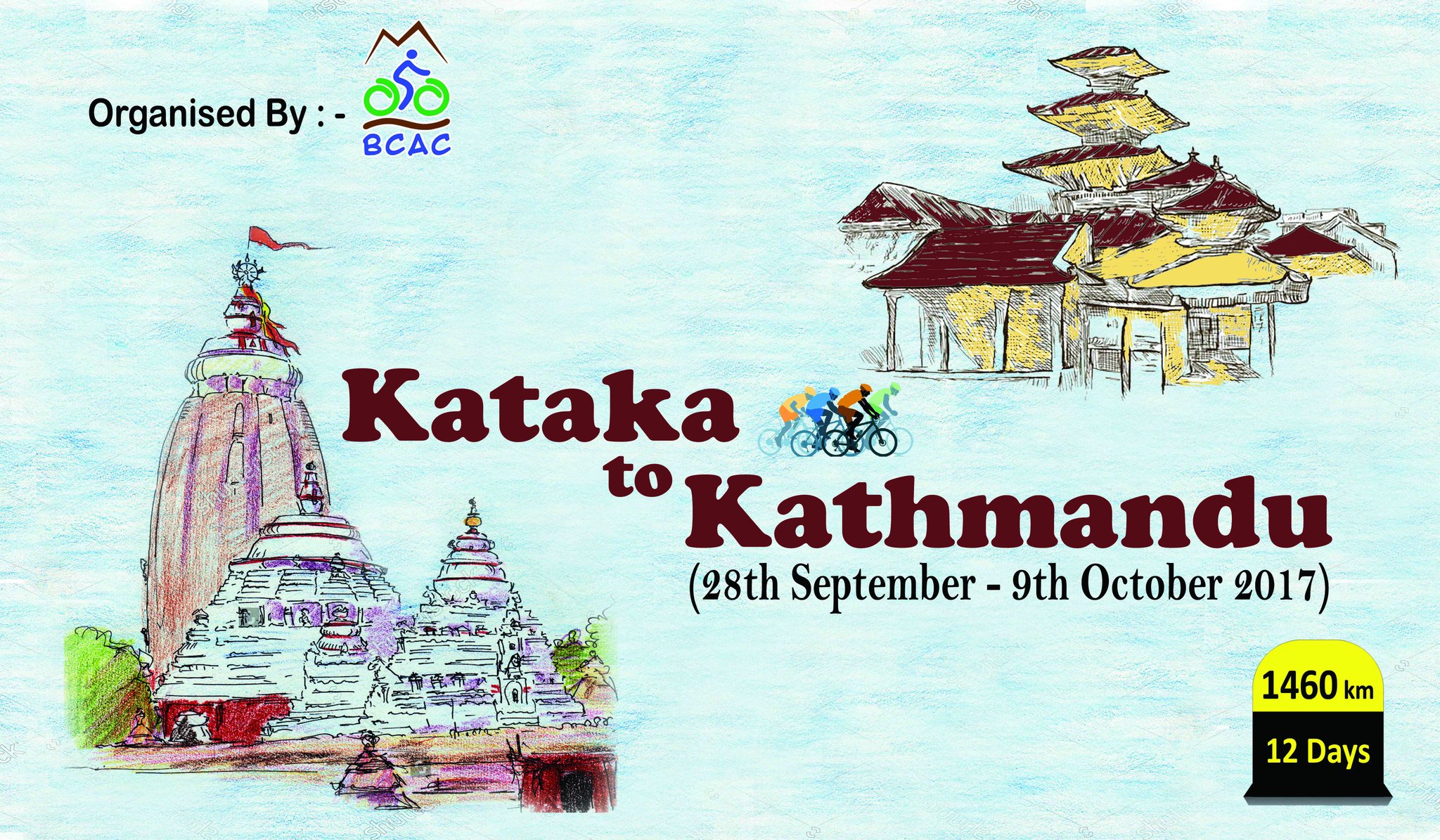 After conquering the mighty Himalayas in 2014, Bhubaneswar-Bhutan in 2015 and Vietnam-Cambodia in 2016; this year 8 members of Bhubaneswar Cycling and Adventure Club (BCAC) have geared up to cover a stretch of 1450 kms from Cuttack to Kathmandu (Nepal) in just 12 days with a message of "Friendship & Peace" on their cycles.
The 8 members of BCAC who are all set to start the voyage on 28th September are, Sanjeeb Panda (Senior IPS Officer), Ajay Kumar Nanda (Entrepreneur), Gopal Krushna Sahoo (Professor), Akshyapadma Mohapatra (Entrepreneur), Kumar Devdutt (Professor), Manoj Kumar Prusty (Businessman), Santosh Kumar Rout (Freelance Writer), Amit Kumar Paikray (Govt. Railway Police Service).
The distance includes 350 kms in toughest hilly terrain with mesmerizing view of nature. This tour is coined as "Kataka to Kathmandu" to give it a rhymic appeal.
The ride kicks off on 28th September from Cuttack and ends at Kathmandu on 9th October, 2017. The cyclists will start at 7 am on 28th September from Kalinga stadium. They will proceed to Cuttack on cycle and formally start from Barabati fort at about 9 am.
Comments
comments