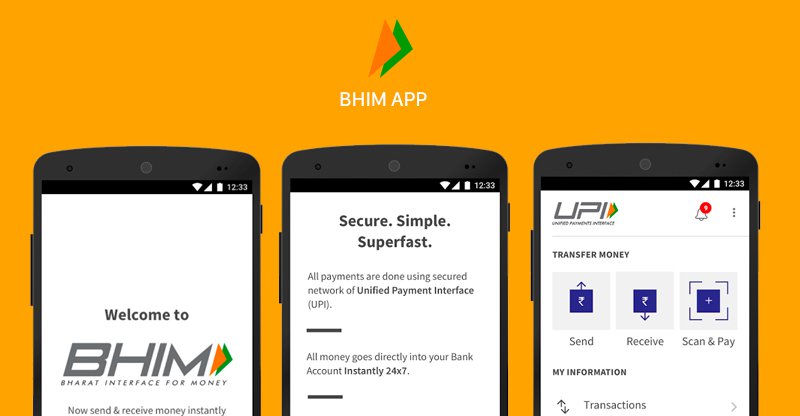 Narendra Modi recently launched BHIM, India's very own e-wallet app. Currently available only on Android, the app supports English and Hindi languages as of now. But if a report is to be believed, BHIM will soon support up to seven regional languages including Gujarati, Bengali, Kannada, Odia, Tamil, Malayalam and Telugu.
As per a report by Livemint website, a source associated with the app's development has suggested that the app will soon have support for seven other Indian languages. Along with this, the app will get improved user experience.
Vijaynanda Prabhu, vice-president of client engagements for Reverie Language Technologies, further added that, "The regional language support is expected to go live very soon. Over the next three- four months; Punjabi, Marathi and Assamese are most likely to go live in the BHIM app." Reverie Language Technologies is one of the companies working to enable regional language support in BHIM app.
BHIM surpassed 10 million downloads on Google Play Store within 10 days of its launch. The app was launched on December 30 on Android.
Three days within its launch, the app became the most popular Android application in India.
The app is based on the Unified Payments Interface (UPI), common across all banks and financial institutions.
The app aims to enable people send and receive money through their mobile phones by linking their bank accounts. It will also work on feature phones through the upgraded USSD (Unstructured Supplementary Service Data) platform.
Comments
comments