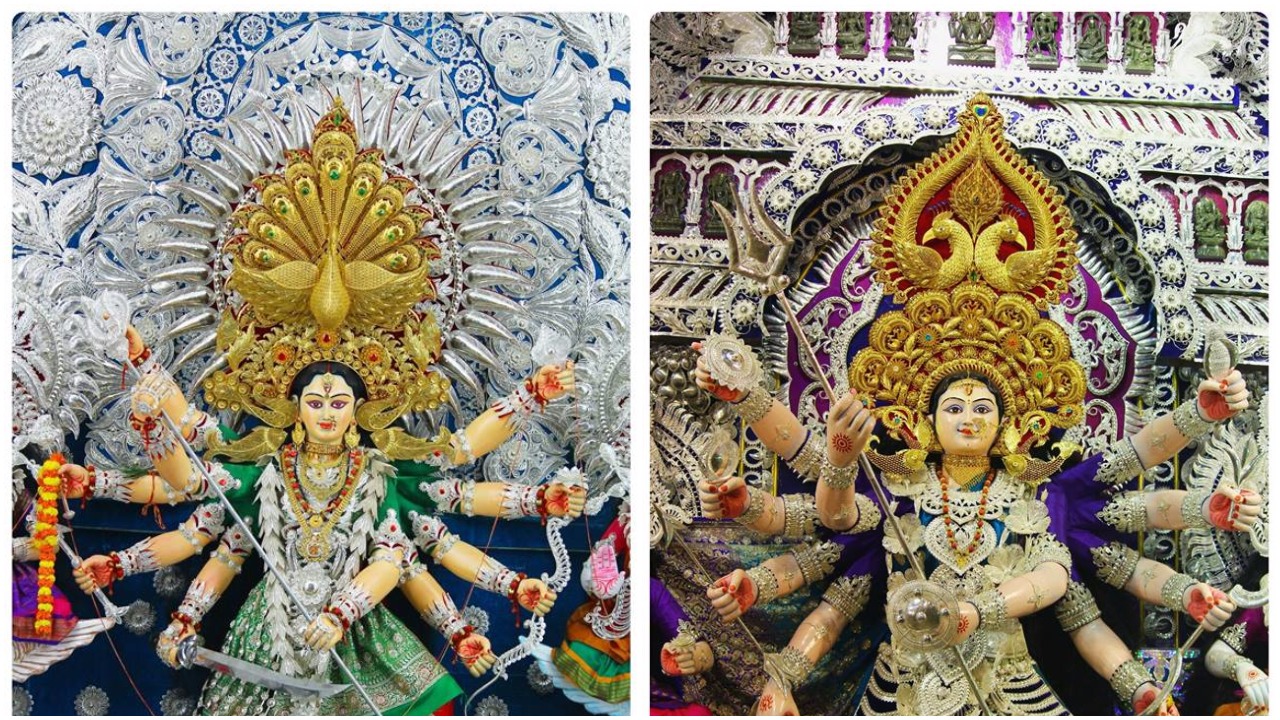 Dargha Bazar, which has been organising Durga Puja for the past the 25 years, is coming up with a silver filigree backdrop, locally called chandi medha, worth Rs 1.20 crore for goddess Durga at its puja mandap this year.
The chandi medha has been moulded out of 270kg of silver to mark the silver jubilee of Dussehra celebrations.
Till last year, 23 puja mandaps had sported chandi medhas weighing between 100kg and 500kg. With the Dargha Bazar backdrop, the number will go up to 24.

This trend was introduced by the Choudhury Bazar Puja Mandap, which came up with a 250kg chandi medha in 1956.

Later, the trend was picked up first by Sheikh Bazar Puja Committee, which came with a 350kg chandi medha, in 1991.

In 2004, Ranihat Puja Committee joined the group followed by Haripur-Dolamundai Puja Committee next year.
Comments
comments