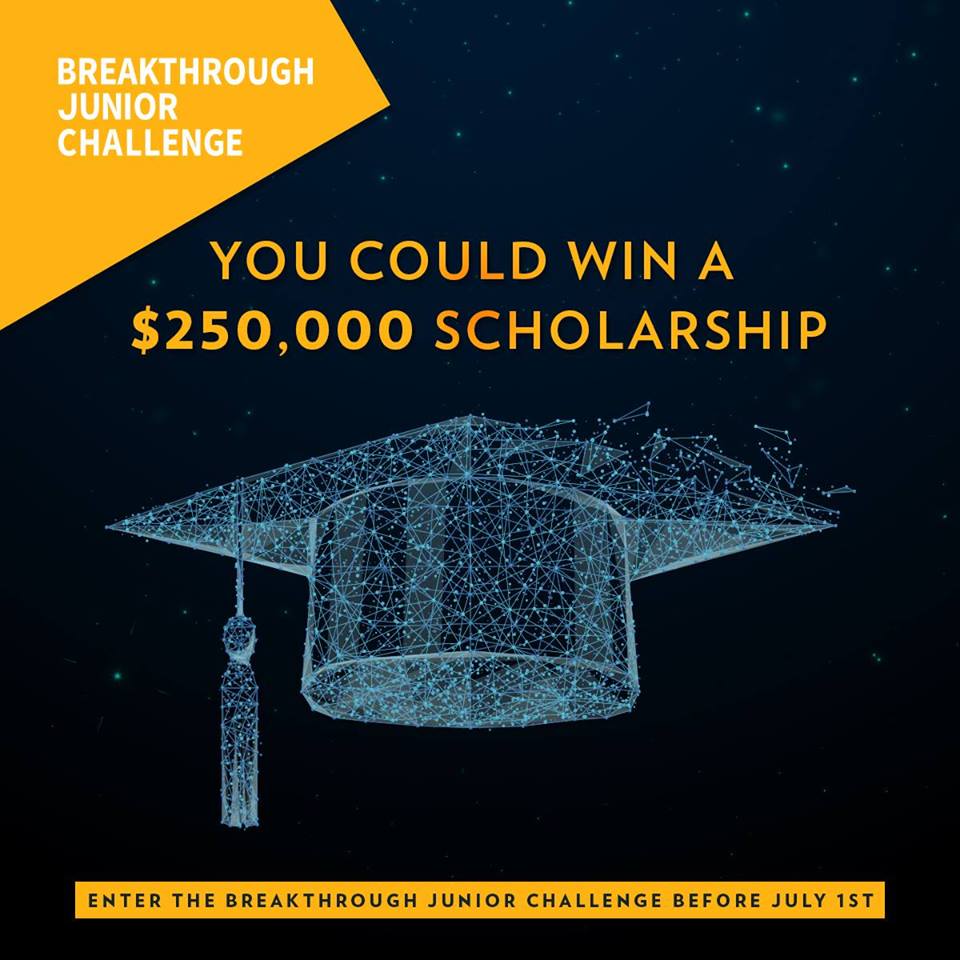 Five of the 29 students who made it to the semifinals of the fourth Breakthrough Junior Challenge — a global science competition that gives away $4,00,000 in prizes — are from India, the Breakthrough Prize has announced.
While Samay Godika and Nikhiya Shamsher, both 16, are from Bengaluru, Apekshik Panigrahi, 16, is from Bhubaneswar, Pranshu Dave, 17, from Vadodara and Kavya, 18, from Delhi. While Samay and Nikhiya are from National Public School and Greenwood High International, Kavya is from ASN Senior Secondary School, Delhi; Apekshik Panigrahi from Sai International School, Bhubaneswar and Pranshu Dave is from Navrachana International School, Vadodara.
The Breakthrough Prize kicked off the Popular Vote portion of the competition, posting all videos online on its Facebook page where people from around the world can vote for their favourite video.
The 29 semifinalists represent the top submissions following a review by the evaluation panel. The group includes two top-scoring submissions from each of seven geographical regions as well as remaining top-scoring videos from the panel's review. The seven regions are North America (US/ Canada); Central America/ Mexico/ Caribbean/ South America; Europe, Asia (including China); India, Middle East/Africa and Australia/New Zealand. The 29 semifinalists are from around the world, including the US, France, India, Mexico, Australia, Brazil, South Korea, Lebanon, Belgium, Russian Federation, Cambodia, Saudi Arabia and New Zealand.
Comments
comments