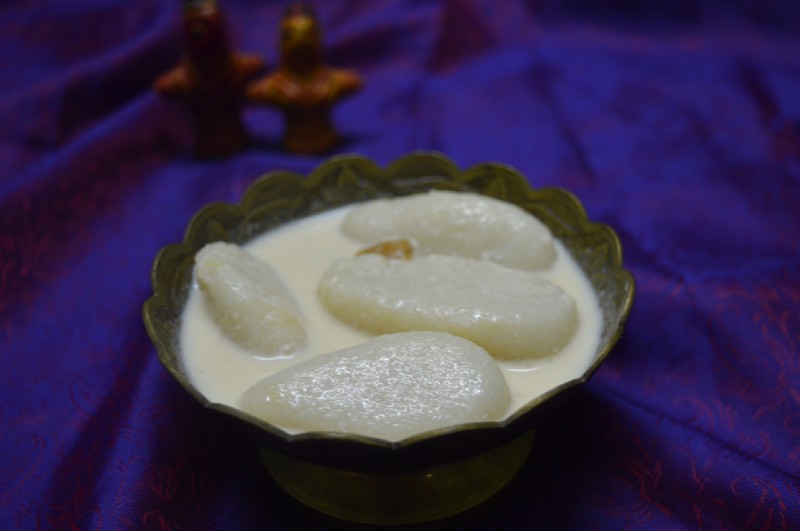 The Amavasya or new moon day of Hindu month Pousa is known as Bakula Amavasya, the day when the newly bloomed mango flowers are worshiped. Mango (Mangifera indica) is the leading fruit crop of Odisha as well as India and is considered to be the king of fruits. Besides its delicious taste, excellent flavour and attractive fragrance, it is rich in vitamins A & C.
In Odisha, the flowering of mango starts in around the Pousa(December-January) and continues till Magha.(February) This is the season when, every branch of the mango tree, laden with thousands of blooms, starts to sing the song of winter and reminds us of the beautiful gift that nature has kept for us. However, dense fog, untimely rain & other climatic aberrations thwart the growth of mango flowers and affect the production of mango. Most probably, to protect the mango tree from all sorts of evils(read natural disasters), Bakula Amabasya is celebrated in Odisha.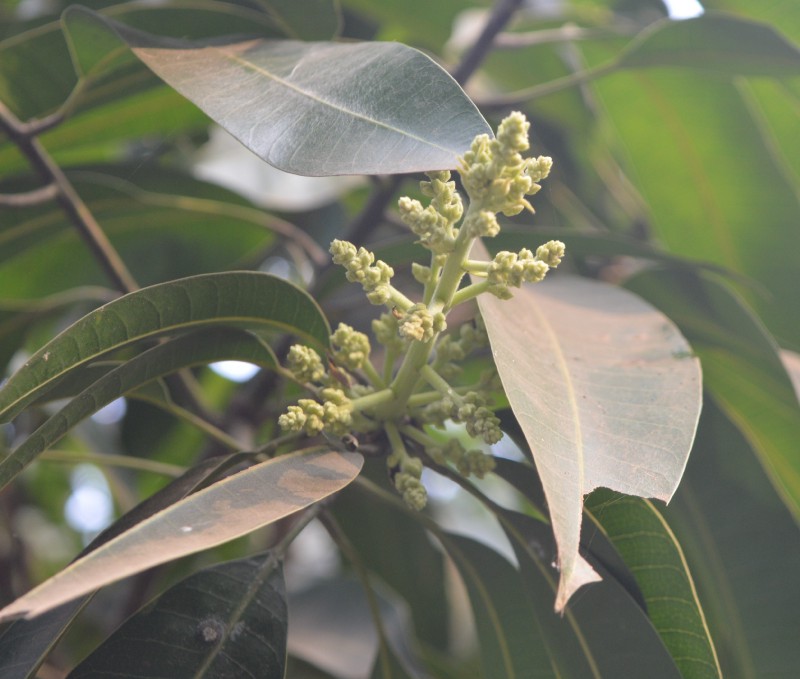 On this day, the mango trees are garlanded and offered with traditional Odia pithas.(kind of cakes) Khira Gaintha is prepared and offered as bhoga to the deities. As Shri Mandira and Lord Jagannatha is redolent of everything that is Odia, Gaintha is offered to him today. These gainthas are soft rice flour balls and when dunked in sweetened flavored milk, it is known as khira gaintha.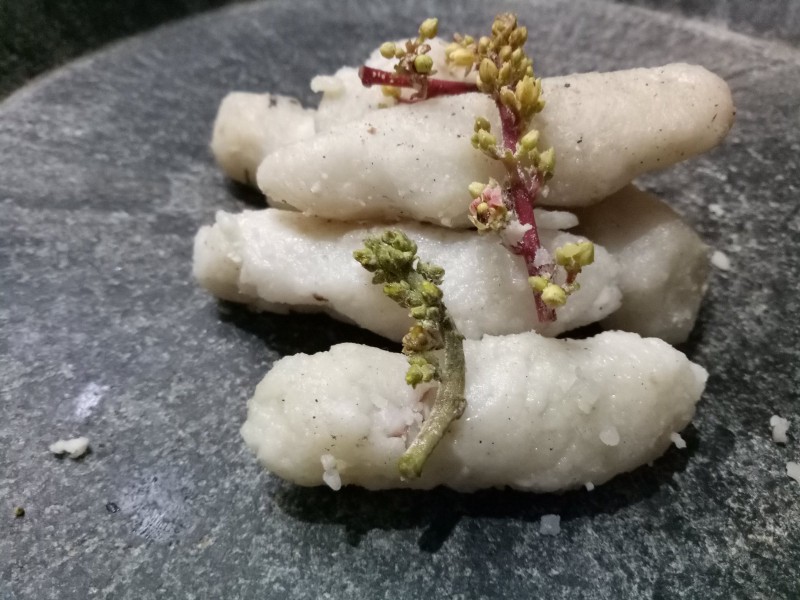 Recipe of Khira Gaintha
Ingredients Required
Rice flour : 2 cups
2. Milk: 2 litre
3. Freshly grated coconut: 1
4. Salt: 1/2tsp
5. Sugar: 200 g
6. Cardamom powder :1/2 tsp
7. Raisins: 1/4 cup
In a deep bottomed pan, add 2 cups of water. When the water starts to boil, add rice flour into while stirring the water. Add a pinch of salt to the water. Keep stirring the flour to avoid formation of any lumps. When you see thatthe flour is cooked (it becomes sticky and looks like a dough) switch off the flame and let the cooked dough cool down. Take small pinch of the cooked dough and roll into small oval shaped balls by hand. Keep these balls aside.
Now boil milk in another pan. Add cardamom powder, sugar and raisins to it. Stir it till it reduces to half. Now put all the rice balls into the milk. Stir it in between. After 5 minutes switch off the flame. Allow it to cool down. Garnish with grated coconut before serving.
Note : You may add dry fruits of your choice. Saffron threads can be added for a rich flavor.
May your mango blooms be happy singing the song of winter and may you taste the fruit of this divine tree very soon.
Read more food blogs of Swetapadma here
Comments
comments