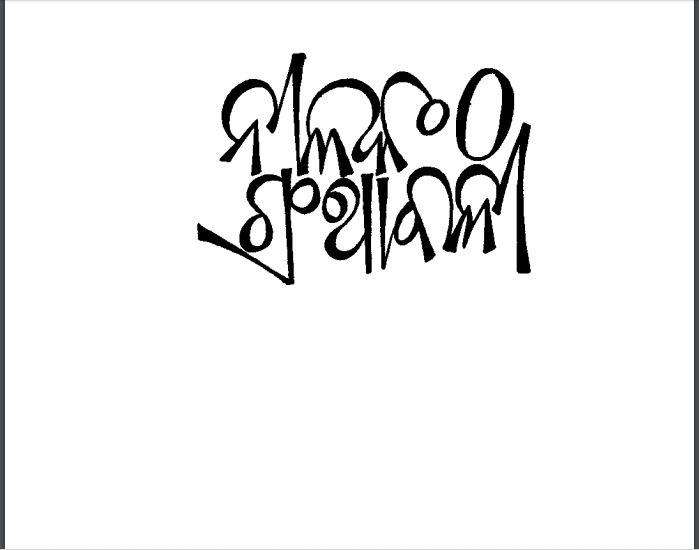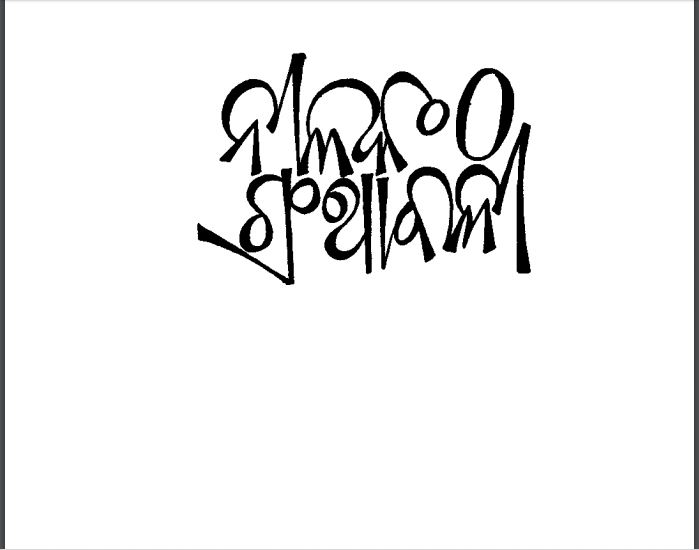 Many thanks to my friend Dillip Babu who sent me a PDF copy of an autobiography – NILAKANTHA GRANTHABALI. Written in my mother tongue Odia it is a self Collection of memories of Pandit Nilakantha Das, a freedom fighter, social worker and reformer of early 20th century Odisha.
A fascinating book which takes you on a time machine to Puri and its surrounding villages, a lot I could relate to, being originally from that area. Here are a few memorable excerpts of the book narrated in my own words….
Nilakantha Das was was born in 1884 in a village named Sri Ramachandralur, not far from the temple town of Puri. He was the product of his parent's desire for a male child, taking birth following his 7 sisters.
His grandfather was a Tahsildar who died young at the age of 28, leaving his father in penury. (It was the practice those days to pay the tax to government from borrowed money in order to meet the deadline and collect it later. Unfortunately his grandpa died before the collection, so his property was auctioned away).
His father wanted him to succeed in academics. The young boy did not belied his dad's hope, being an outstanding student from childhood. Nilakantha Das's dad at 72 had a bad bout of cold and cough, during which he believed he had lived long enough at a time seeing 50th birthday was considered a luxury and won't survive the attack. Certain of dying, he took opium to relieve his pain and making his death painless. But he miraculously survived and lived till 89, a rare longevity those days.
It was pretty common for Children to die early, nearly half unable to make to double digit as fsr as their age goes. Most of them died as kids due to KRUMI (intestinal roundworms) though Hooping Cough, MILIMILA (chicken pox) and the ubiquitous Cholera had their share of toll.
Once Nilakantha had a bout of severe stomach ache which was a matter of concern for the parents of a son, their EKOIRABALA BISIKESANA (the one and only one) born after 7 girls. The villlage BAIDYA (quack) prescribed a BATIKA (tablet) to be taken with cockroach boiled water. His mother killed a dozen of them lurking around HANDI SALA (Cooking area) and boiled them in water, forcing the tablet down on the throat of the reluctant kid to be washed down with cockroached water. He started recovering from the next day.
After completing CHATASALI (Kindergarten) from his village, the boy Nilakantha Das went to middle school in Puri and housed himself in a students accommodation. He was happy to get a scholarship of Rs.4 per month – which in 1899 was a stupendous amount, considering a set of 10-15 tiger shrimps fresh caught from Bay of Bengal used to cost only 1 paisa, as they need to disposed off by the fishermen lest they get spoiled due to the tropical heat and humidity, in those days sans cold storage facilities.
Rice was not an issue in his MESS (local lingo for shared accommodation) as his father would make sure of its perennial supply is sustained along with CHUDA (Parched rice) and GUDA (jaggery, the popular sweetener of the time) for breakfast. Rice was the staple food along and along with Brinjal boiled in Dal (lentil soup).
Fish was a luxury, though the scholarship enhanced its affordability. The extra money in pocket came as manna dew, as it lessened the burden on his NANAA (dad). The mess bill, struggling below 1 rupee, due to the BRUTI (scholarship) now shot up to Rs 1.90, a dream amount to spend as student, but butt of jealousy for their fellow villagers.
A pre teen Nilakantha Das shifted to the temple town of Puri, the place closest to his village for studying in Middle School. While staying in a CHHATRABAS or Student's abode (also called Mess in the local lingo), it was essential to get a Brahmin cook, as the boarders won't eat food cooked by cooks from any caste other than a Brahmin. Finding cooks was the easier part, but retaining them over a longer period of time was a challenge.
Luckily for them one cook stayed long enough to form a bond with the fellow boarders. Being a fellow SASANA BRAHMANA (from upper caste Brahmin dominated villages surrounding Puri), he was familiar with their needs and was never treated as a servant. A religious person, he religiously prepared frugal but freshly cooked hot meals for the kids befitting the occasions. The food was mostly Rice, Dal with boiled Eggplants (Brinjal) interspersed with occasional fish, shrimp HALADI PANI (turmeric laced curry).
During exam nights, he would wake them up early in the morning, the best time to study, motivating them to focus, never forgetting to keep tab on the errant students who would escape to watch JHULANA JATRA (Swing Festival of Radha and Krishna), a popular religious fair in the town. "Do well in academics, you will succeed. So and so is a HAKIMA (big officer) now, for he studied hard. You should emulate him" – he would read the riot act, yet never going overboard.
But it was not in Nilakantha Das's fate to become a HAKIMA. Destiny had other things in store for him. Soon he came in touch with Gopabandhu Das, a locally well known charismatic figure, later famous as UTKALA MANI or the Jewel of Odisha. Along with his other friend Acharya Harihara, they would often travel to Gopabandhu's native village of SUANDO on the banks of river BHARGAVI to serve the local populace troubled by the recurring, frequent Cholera epidemics.
One evening the friends were sitting on a CHAANHA (a carpet to seat on, sewn from coconut leaves which is plentiful in that area) overlooking burning funeral pyres on the river bank at twilight hour. As they watched jackals fighting over half burnt cholera corpses, the friends promised to themselves – rather than going for government jobs, they should devote themselves to SAMAJ SEVA (Social service).
No disease was as devastating and scourge among the people, as the dreaded Cholera was. The dysentery causing disease would create havoc, cause quick dehydration, killing in hundreds, often wiping out entire villages in matter of weeks. Nilakantha Das has vividly described the cholera epidemics of the year 1899, just after the famous RATH YATRA ( Chariot festival) in Puri. 100s of dead bodies were strewn around the famous BADA DANDA (the Broadway), the lifeline of Puri connecting to the temple.
No one would ever dare to get close to BAADI MADA (the cholera carcasses) lying to rot on the road. The few HADIs or untouchables enlisted to clean would ply them on carts and dump them after digging mass graves on sallow, sandy soil closer to the sea. It was a common sight to see those left for dead often crawling out of the pits, begging for water as passerbys would avoid them – lest they earn the wrath of BAADI THAKURANI, the Goddess of Cholera.
Young Nilakantha's School was closed for 15 days. With nowhere to go, he started walking on the Jagannath SADAK (Highway) towards his village of Sri Ramachandrapur. The road of 6 miles was full of dead bodies, he counted 39 of them. The stench was unbearable. He saw a group of snarling jackels vying for a corpse, scavenging from whatever the meat left, already turned white from dehydration. This unforgettable scene was ghastly enough for him to mention in his autobiography.
Cholera was not the only epidemic of the time. The Calcutta – Puri train service was established in the year 1901. It brought many new things to the town, improving its economy. So also came a new disease in the form of Malaria, brought by the arrivals from Bengal.
This hitherto unheard disease soon started spreading its tentacles in the city via female Anopheles mosquitoes. Nilakantha Das had its share, as he had a bout of Malaria and became extremely weak, but survived as destiny had more things in store for him.
Pandit Nilakantha Das's rendezvous with dreaded Cholera epidemics continued, for he would soon get bitten by the dreaded bug. After several bounds of dysentery, when he was too dehydrated even to get up, his bosom buddies Gopandhu Das and Acharya Harihar would carry him out to let him relieve, then cleanse him befitting a Brahmin. This continued half a dozen times, at which point they left all hopes on him.
The nature of the fatality associated with the much feared disease broke their nerve. A lead doctor of Puri, Ananda Lal Mitra was immediately summoned (there was a clear Bengali dominance in almost all eminent high qualified professions in Odisha at that time). His vision became blurred and he started to sweat. Sensing an impending death, Pandit Nilakantha requested his friends to chant his favorite SLOKA (hymn) from Geeta. Streams of tears rolled from the eyes of the friend duo as they cried like kids. They lifted him to a single room to take exclusive care of him. Fate had different things in store for Pandit Nilakhantha Das. He slowly started getting better and fully recovered in a week.
Das and his friends' tryst with the lethal disease hardened their resolve to fight it. Encountering it from close quarters helped them overcome the its fear. They did something unthinkable of that time, to take the Cholera Bull by its horn – Getting close and taking care those infected with this marauding ailment, from administering them medicines to doing their last rights – for no one would dare to touch a person cursed by BAADI THAKURANI (The Goddess of Cholera).
Sometimes the Cholera was so widespread that there was no time to give them to nurse, not even give them a proper funeral as the dead bodies abound dime a dozen. Once in Cuttack at the peak of the epidemics, Nilakantha and his small army of friends put fire on the mouth of dead bodies before dumping them into river Mahanadi at spate – as Cholera would happen invariably during monsoon time.
In 1912, there was NABA KAKALEBARA (Change of Body by Lord Jagannath). Due to access to rail thousands thronged Puri, followed by one of the worst Cholera epidemics Pandit Das had seen. He took a tab of it – out of 118 patients he nursed, only 19 died. It was a grand success, considering the reverse happened. It was mainly due to the indomitable spirit of Nilakantha Das and his friends, the relentless treatment and homeopathic medicine administered following the instructions from "Salazar's 3 lectures of Cholera", a book he grabbed from Calcutta.
Not all episodes and escapes during his stay in Cuttack were tragic, there were a few comic instances as well. Those days couple of gentlemen, Gopabandhu Das and Lokanath Patnaik, both considered as connoisseurs of Odia literature. Their answer paper in the BA exams was evaluated by a person no other than the eminent Odia Poet Madhusudan Rao.
Lokanath Patnaik failed to pass the exam. Those days very few Odias cleared BA, so few eminent persons asked Mr. Rao – "Why did you do injustice to an Odia. As if you reinforced the notion of the Bengalis calling us uncouth and worthless fellows".
"Why not ?" – responsed the great Odia poet. "Loknath Patnaik had written some really ASHEELA (indecent) stuff here, you expect me to make his pass? " Poor Loknath simply quoted a stanza from Krushna Singh's MAHABHARAT :
SABHARE BASICHANTI KARPURAMALIA
GAN**TA TANKARA JESANE OLIA.
Roughly transliterated…
"Clad in camphor garlands
Assembed are the Extra large asses;
Resemble they to Spectra wide rice sacks."
Loknath Patnaik's goose was cooked, in spite of having a stupendous answer paper. But the memory of this episode and the sarcasm associated with it was funny and worthy enough to get a mention in the autobiography of this legend of Odisha.
To be Continued….
Comments
comments