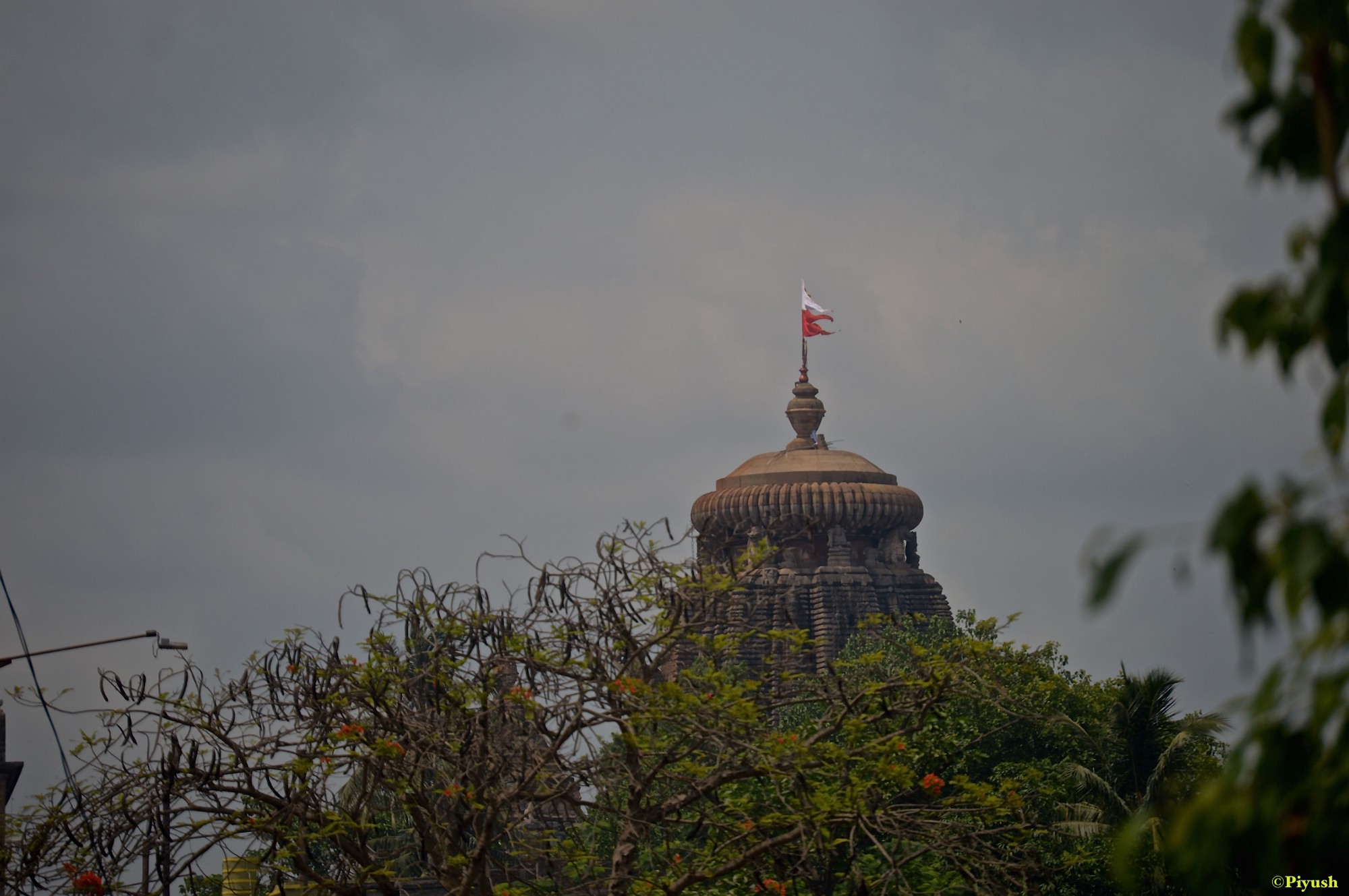 Bhubaneswar is know as Temple City due to the fact that it owns large number of Hindu temples along with Jain Caves, Buddhist Monastery and ancient fort as well as a modern township yet does not have a single World Heritage Site which might surprise many but its true that the city does not have a single such sites while it has all the potenitals to have many in the list. Perhaps is what defines today an integral identity of a Global City that separates Bhubaneswar from Kyoto or Seoul or London or Rome or Rio or Sydney or Durban rather its the time Temple City must leapfrog into world heritage site lists so that its doted monuments gets due identity.
While Kyoto an ancient City between Tokyo & Osaka is the second most popular city for tourists to visit in Japan. As Kyoto is considered among the first capitals dating back to 794AD and today its become own Japan's living cultural archives. This city has more than 1600 Buddhist temples and over 400 Shinto shrines. Regardless whatever be the reason in Kyoto or how one explores the city, it would be impossible to leave Kyoto without running into one of those world heritage sites and why not when the city hosts 17 of the UNESCO World Heritage Sites.
Built in A.D. 794 on the model of the capitals of ancient China, Kyoto was the imperial capital of Japan from its foundation until the middle of the 19th century. As the centre of Japanese culture for more than 1,000 years, Kyoto illustrates the development of Japanese wooden architecture, particularly religious architecture, and the art of Japanese gardens, which has influenced landscape gardening the world over.
Similarly Bhubaneswar has a long history of its existence which even visible today with 261BC Rock edict of King Ashoka message of peace over a pregnant elephant reflecting as if peace was about to take birth from this place and practice of Buddhism. Second of Kharavela regime first or second century BC who was believed to be a follower of Jainism which are still visible in the Hathigumpha (Elephant Cave) inscription describes him as a worshipper of all religious orders. Then the remains of Sisupalgarh an ancient city with a population between 20,000 to 25,000 believed to be flourished between 3rd century BC and 4th century AD is still very much appealing as some historians believe is larger than Athens which use to home some 10,000 population.
Some say Bhubaneswar once use to home over five thousand temples that gave the title as Temple City as well as city name derived from TriBhubaneswar into Bhubaneswar means "Lord of the Earth" but those are history as today only around seven hundred temples do exist of which only few are in a condition to visit and rest are left like abandoned land mines sites after war. Interestingly Most of the older temples in Bhubaneswar were built between 8th and 12th centuries, under Shaiva influence.
Apart from the existence of historical features Bhubaneswar owns a the distinction of being the Independent India's first planned capital city founded in 1948 has something to offer to the world of modern day town planning that in dearth of examples. The main ingredients of Bhubaneswar master plan was Neighbourhood based grid city where everything is planned around walking distance such as medical, schools, parks, garden, workspace, etc in keeping Child & Women at the centre of planing principles and most of its buildings were erected with inspired by temples & caves are still visible while some lost inside modernity granites or hoardings. But still it attracts researchers to study the city over years.
Way back in 2014 Bhubaneswar has submitted its dossier to UNESCO the Governing Body who stamps a site as World Heritage status. The dossier as Ekamra Kshetra — The Temple City, Bhubaneswar is now live in the tentative lists. The Dossier seeks heritage status to the entire old town area under cultural heritage category often called as Ekamra Kshetra means a site "adorned with hundreds of mango-groves, wherein exists a single Devakula[temple]surrounded by numerous temples". comprised of 45 villages and was divided into asta-ayatana or eight sacred precincts, each with its water body, temples, small shrines, tirthas and prescribed pilgrim/ritual procession routes that are ritualistically and symbolically connected to the Lingaraj Temple.
Ekamra Kshetra in dossier compared itself with World Heritage sites like Angkor Wat of Cambodia; Hampi and Pattadakal of Karnataka; Varanasi of Uttar Pradesh is good instead of comparing it with others Bhubaneswar could have been presented as an unique identity to world that needs world heritage status so that people across the globe would know the sites better and its closeness to Konark World Heritage sites woull added value to its presence.
Although its a well attempt to put entire old town as world heritage site but what the city missing is that applying individual structures too as world heritage sites. Which Bhubaneswar has the unique distinction amongst the rest in India and even perhaps globally. As very few cities in the world do have structures representing three ancient religions Shivaism, Buddhism and Jainism together with ancient fort town Sisupalgarh, the part of modern city planned by Otto H. Konisberger and Ashoka Rock Edict as first declaration of Peace would have added advantage as well as more number of sites into World Heritage list just like Kyoto has for several years.
Well Heritage any way is our legacy from the past, what we live with today, and what we pass on to future generations so our cultural and natural heritage are both irreplaceable sources of life and inspiration places as unique and diverse as the wilds of Chandaka, the Caves of Khandagiri & Udayagiri, the Great ancient fort town of Sisupalgarh, the heights of templs and the hills of dhauli make up Bhubaneswar heritage.What makes it unique part of Heritage exceptional is City's secular characteristics of peace acceptance generation after generation. Hope one day Bhubaneswar gets its due with an average of minimum twenty World Heritage sites waiting to be get recognised which will belong to all the peoples of the world, irrespective of the territory on which they are located and the culture or religion they practice.
Read more blogs from Piyush here
Comments
comments