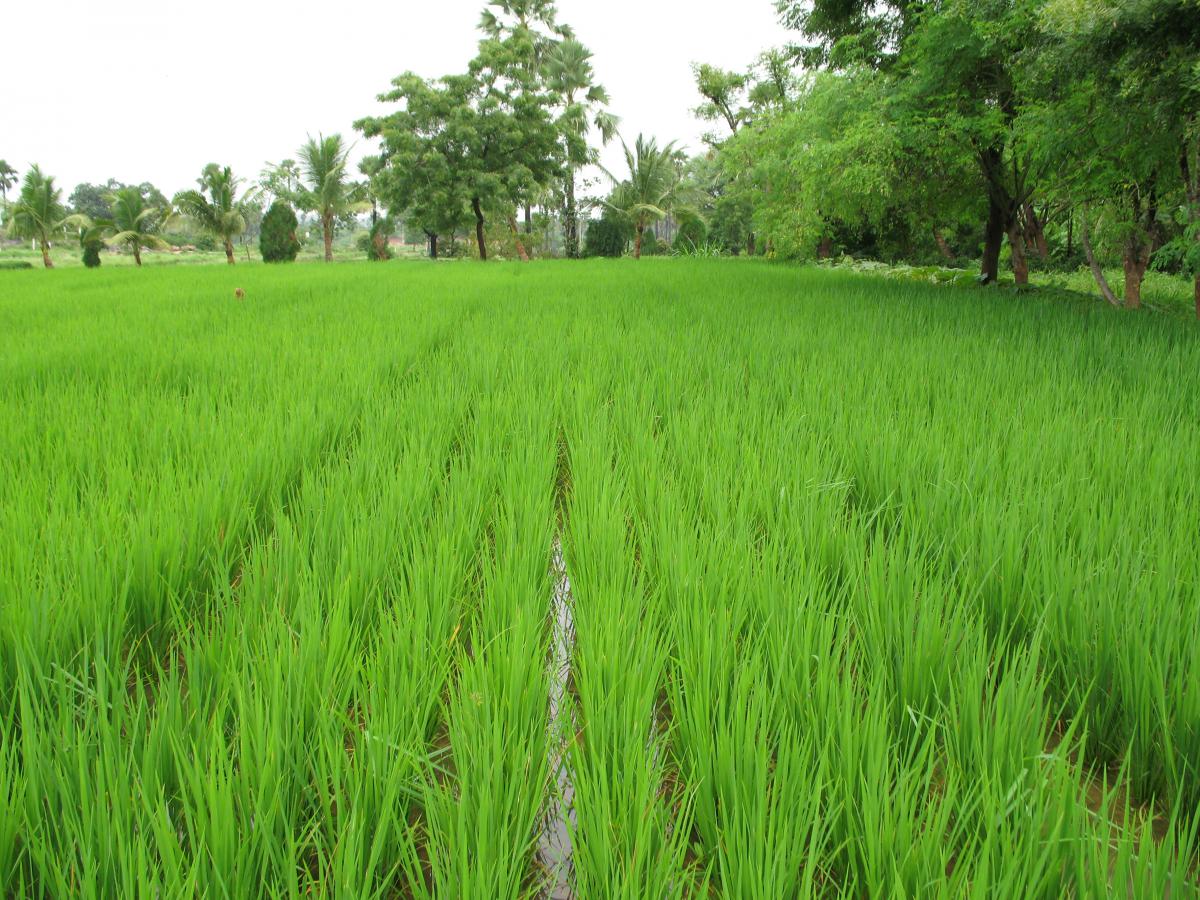 A latest research has shown that rice grown in Odisha does not have arsenic content. Unlike those produced in China or even in neighbouring West Bengal, rice from the State is found to possess no toxicity.
Studies conducted at US Naval Research Laboratory, Washington by Dr SB Qadri and Dr BB Rath in collaboration with Dr BK Roul of the Institute of Materials Science (IMS), Bhubaneswar, have found the evidence in rice husks which are an efficient concentrator of soil minerals.
Samples collected from rice fields of Maluda island near Chilika lake and Dhusuri in Bhadrak district were put to study over the last three years for rice husk chemistry. Roul said the study showed varying amounts of minority elements concentrated by the plant in the husk. The Energy Dispersive X-ray Fluorescence (EDXRF) technique used to identify elemental composition showed high and medium concentration of manganese and high concentrations of iron from rice husks of these two areas.
"These elemental concentrations are uniquely present in the husk but not in rice grain and are directly correlated with the soil chemistry," he said.
The study found that there is a clear indication of effectiveness of the rice plant to concentrate the mineral content of soil in the husk which can be easily determined using the EDXRF analysis as an indicator of mineral deposits in different locations.
"Moreover, arsenic is known as a carcinogen readily collected in the rice plant from soil and water. Earlier studies have also suggested that brown rice and white rice contain arsenic of various concentrations from different parts of the world. However, samples of rice husks and kernels obtained from Odisha showed no arsenic content," Roul said, adding rice of Odisha should have been sold at higher price in the global market due to its non-toxicity.
The study which establishes food value of rice without presence of toxic elements could be of tremendous help in identifying many varieties of mineral deposits in the soil by simply examining the husks collected from various rice fields of Odisha. Similarly, it would also provide instant information on the soil chemistry and soil mineral of the region.
Did you know Bhubaneswar Buzz is only portal covering Odisha to have more than 15,000 followers (consistent) in top 3 Social media platforms i.e. Facebook,Twitter and Instagram
Bhubaneswar Buzz is available in 10 social media channels, check out all of them here
Did you know Odisha is first in India to host Asian Surf Championship
Like Us in Facebook to get more content like this
Comments
comments