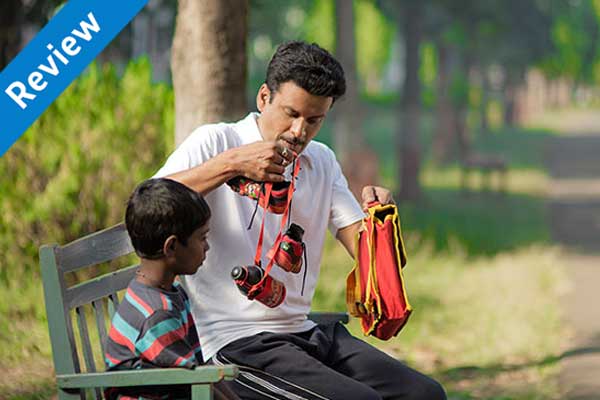 SPOILERS ALERT
A Bollywood sports film is usually an awkward creature. It tends to be a loud, lumbering beast prone to melodramatic flab and excessive deification. Mercifully, first-time writer-director Soumendra Padhi's Budhia Singh – Born to Run isn't one.
It is neither average Bollywood fare nor is it just another sports-themed potboiler designed to magnify the heroics of an achiever.
It does no superfluous huffing and puffing. It instead probes the multiple social and emotional strands, and the dramatic highs and treacherous lows, linked to the incredible true story of Budhia Singh.
By age five, the Odisha boy had run nearly 50 marathons under the tutelage of an obsessive coach Biranchi Das.
The spotlight of Padhi's screenplay is as much on the tireless wonder boy as on the dogged man who rescues him from the squalor of a poverty-stricken slum and sets out to groom him for Olympic glory.
Budhia finds the comfort of home in Biranchi's judo training centre, but his dreams of running the Marathon in the Olympic Games are shattered by bureaucratic manipulation, political skullduggery and media shenanigans.
In 2005-2006, Budhia's feats attracted worldwide attention and yielded the 2011 documentary Marathon Boy by Gemma Atwal.
Padhi's fictional account of two crucial years in the tumultuous life of the world's youngest marathon runner (he is a child who wets his bed, bickers with his mates and hankers after a red bicycle) has characters drawn from the real world.
Among them is the American-Indian documentarian who follows the boy around with her camera, recording every move.
A 65-kilometer run from Puri to Bhubaneswar proves to be one too many for the boy. Ten years on, an absurd ban on Budhia the long distance runner is still in place.
Set in the pulsating world of long-distance running, Budhia Singh – Born to Run plays out like an epic tragedy in which overarching ambition, greed, exploitation and administrative intrigue come together to queer the pitch for the protagonist and his mentor.
Not that Biranchi receives no support at all. He is backed to the hilt by an Opposition politician, CRPF personnel and an empathetic doctor who constantly monitors Budhia's health as he passes one endurance test after another.
Anchored by a typically solid performance from Manoj Bajpayee as the never-say-die judo instructor who spots Budhia's penchant for running, the film presents an emotionally engaging story about a man's tussle against the media and the child welfare system that are overtly predisposed against him.
Comments
comments