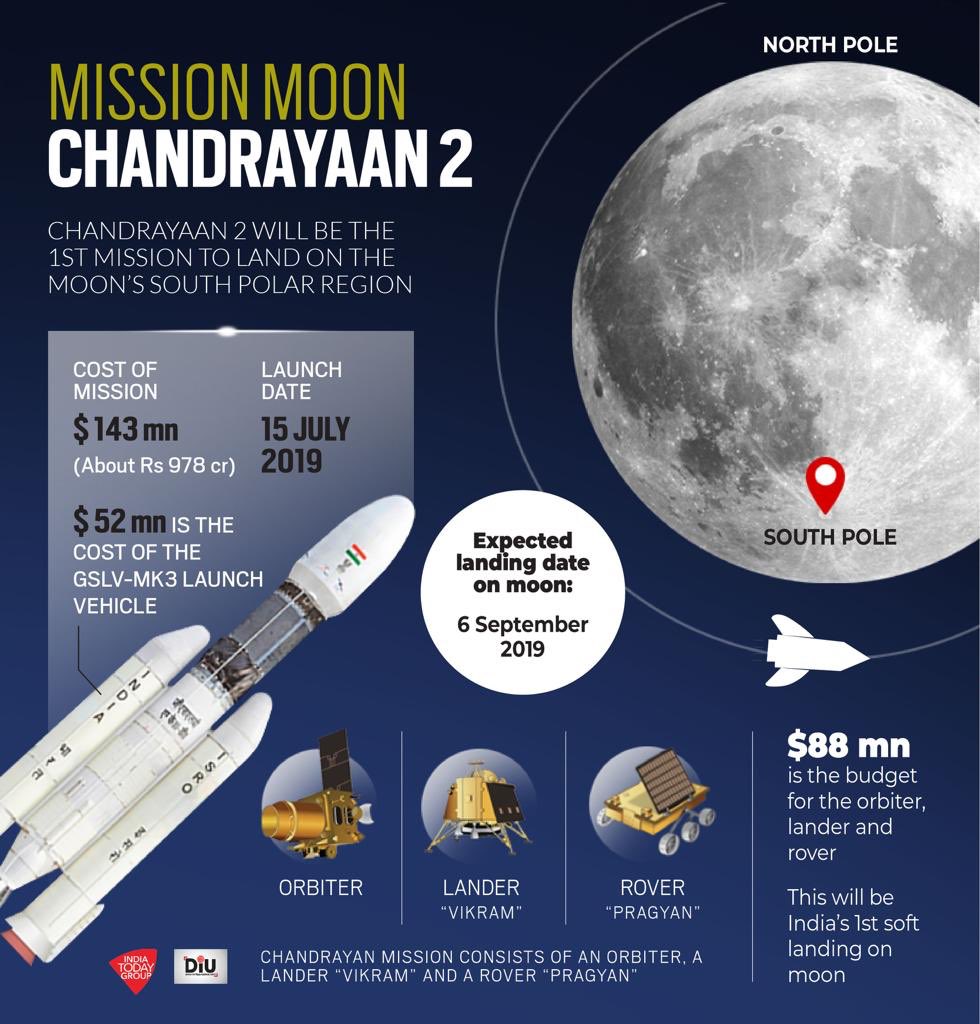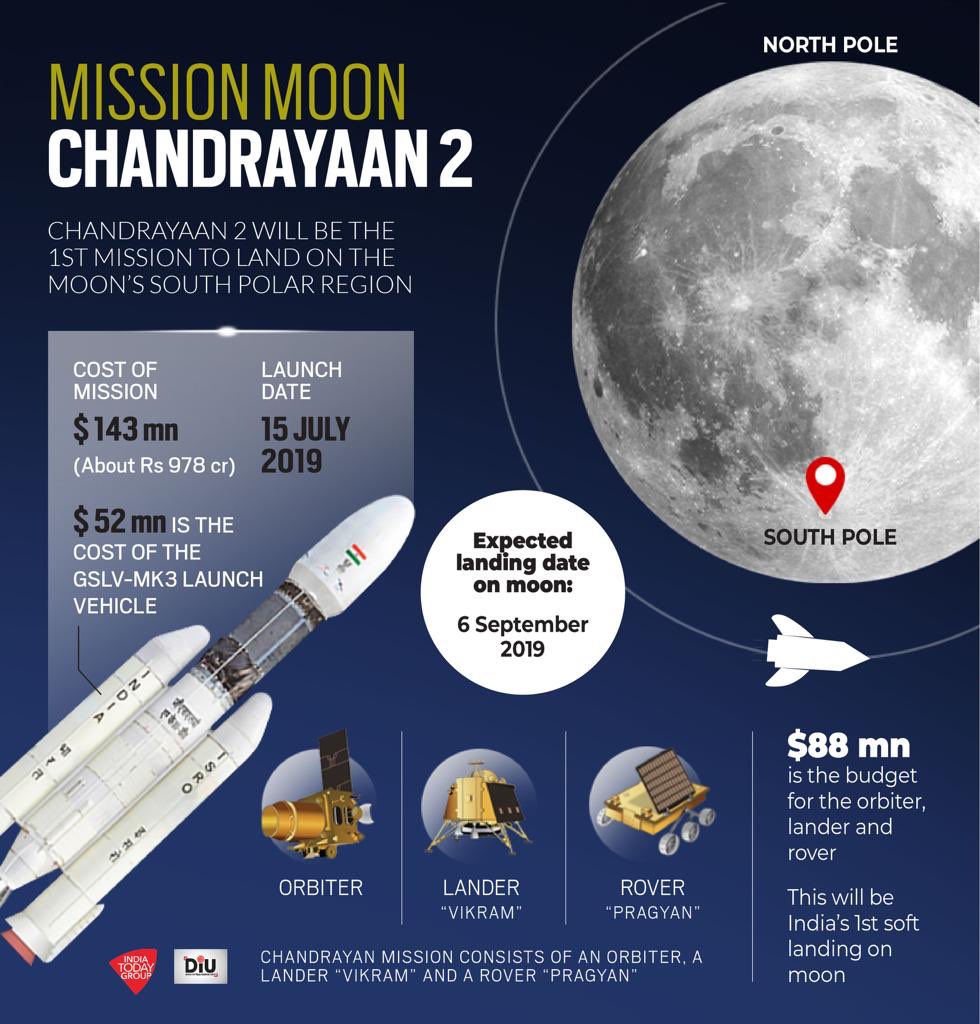 The 'limbs' of Pragyan, the moon rover of India's second lunar mission as well as its most ambitious till date, have been made in Bhubaneswar. The city, therefore, will be taking a keen interest in the mission as the spacecraft — Chandrayaan 2 — lifts off from the Satish Dhawan Space Centre in Sriharikota at 2:51 am on Monday.
The Union government-run Central Tool Room and Training Centre (CTTC) here has manufactured the limbs of the rover, 22 types of valves for fuel injection and other parts for the cryogenic engine of the GSLV Mk-III rocket and seven specific assemblies for navigation and inertial momentum of the orbiter.
The GSLV MK-III rocket will be carrying –an orbiter, a lander nicknamed 'Vikram' and the moon rover 'Pragyan'. The Indian Space Research Organisation (Isro) sources said the lander will separate from the orbiter on September 6 — the day of the landing — and then perform a series of complex manoeuvres comprising rough and fine braking. 'Vikram' will finally land near the South Pole of the moon and, subsequently, Pragyan will roll out and carry out experiments on the lunar surface for a period of one lunar day which is equal to 14 Earth days.
The six-wheeled Pragyan can travel up to 500 metres and is solar-powered.
The orbiter will observe the lunar surface and relay communication between the earth and Vikram. Pragyan, however, can only communicate with Vikram, which will relay all the information to Isro via the orbiter.
The CTTC's managing director Sibasis Maity said they had started manufacturing the parts for the moon mission in March 2017. "We have created 22 types of valves for the liquid propulsion system of the launching vehicle to control the fuel while releasing it for combustion. Our institution has also made parts of the cryogenic engine that will be used in the GSLV Mk-III. These are all high-precision components," he added.
He said they had manufactured seven assemblies for navigation and inertial momentum of the orbiter. These were solar array drive assemblies (SADA) to help the solar panels of the orbiter and lander, momentum wheel assembly (MWA), reaction wheel assembly (RWA), dynamically tuned gyroscope (DTG), Isro laser gyroscope (ILG), mini advanced inertial navigation system (AINS) and rate gyro electronic package device (RGPD).
The most interesting part was to create the limbs of the moon rover Pragyan. These limbs will have wheels attached to them and will work independently to help the rover negotiate the lunar surface. "When the rover will land on the moon successfully, we will be happy that our institution will have a part to play," he added.
Comments
comments