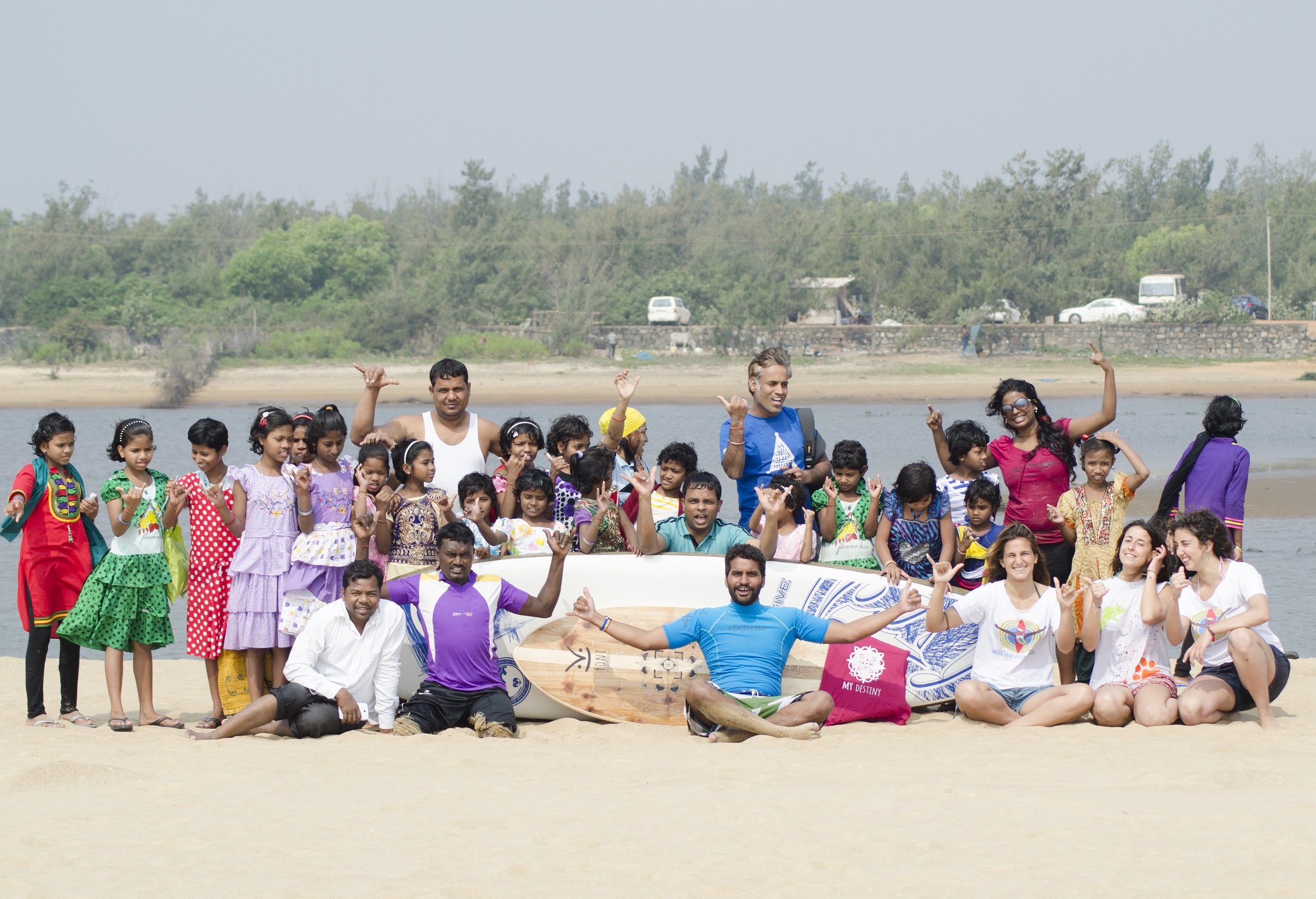 If you think SUP is the game of adults, I think you're mistaken. And these girls would absolutely prove you wrong.
The second day of SUP workshop at Ramchandi saw the little kids from Asha Kiran Orphanage, Bhubaneswar trying their hand in Stand Up Paddling. There were around 20 girls who got to spend their day at Surfing Yogies, the ISF head quarters.
Girls had a great time playing on the beach, mingling with the MYDestiny team and also SUPing; walking around the water. It was a break for these little girls from their monotonous lifestyle. There was a different spark in each of their faces. The smiles and laughter filled the atmosphere, boosting the energy of every individual.
Working on the theme 'Girl Power', ISF this year has reached every corner of the state. From small kids to old women, everyone is all ready to set themselves free and enjoy the idea of independence and freedom. So, come and join us in this season of India Surf Festival, where being a Girl is bless!
6th February to 8th February 2015 at Lotus Resort, book your dates!!
Comments
comments