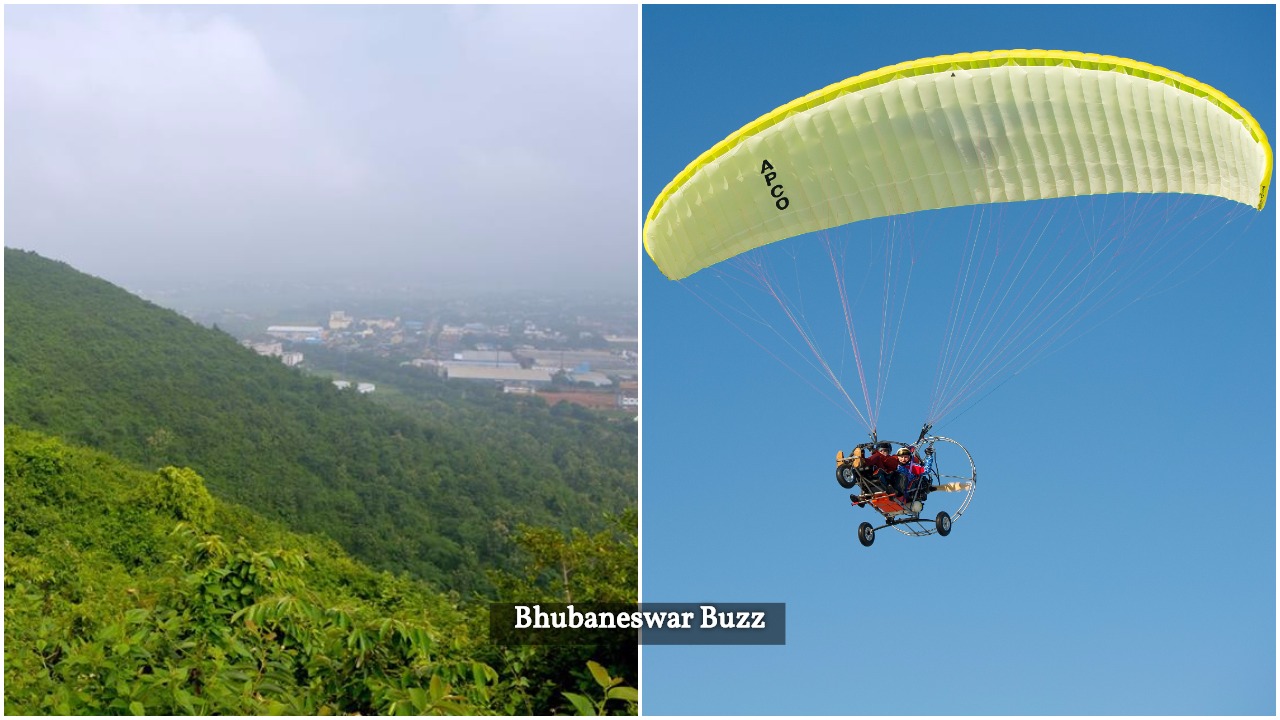 Adventure lovers in bhubaneswar can now enjoy short flying trips with paramotoring here. The new facility inaugurated at Jatni, in the outskirts of the city, where people can take a joy ride and get an aerial view at a height of 300 feet above the ground. The first-of-its-kind fun ride in the state will help in promoting tourism.
On the first few days as many as 60 persons have registered so far and we hope tourists will love to have an aerial view of the beautiful scenery and enjoy the sports.
"We searched for a suitable location to start the paramotoring sports for three months and selected this place in front of Barunei hills. It gives amazing view of the surrounding area. We cannot fly above the city as there are power lines, high rises and aviation rules. The ideal wind speed for a joy ride is 30 to 40 km per hour. It can take off and land at any place," said Nikolai Singh, pilot of the vehicle. The vehicle can fly for three hours with ten-liters of fuel and flying of over 100 km can be easily availed in good weather conditions, Singh added.
A 15-minute ride costs Rs 2000. The people will get the experience of joy riding under the guidance of Nikolai Singh, a expert paraglider. Children below the age of seven would not be allowed to enjoy the ride.Those who are aged above 60 years will be required to obtain a fitness certificate to experience the paramotor trike. The ride will be operational between 5.30am and 10am and again between 4pm and 6pm
Did you know Bhubaneswar Buzz is only portal covering Odisha to have more than 24,500 followers (consistent) in top 3 Social media platforms i.e. Facebook,Twitter and Instagram
Bhubaneswar Buzz is available in 10 social media channels, check out all of them here
Did you know Odisha is first in India to host Asian Surf Championship
Like Us in Facebook to get more content like this
Comments
comments