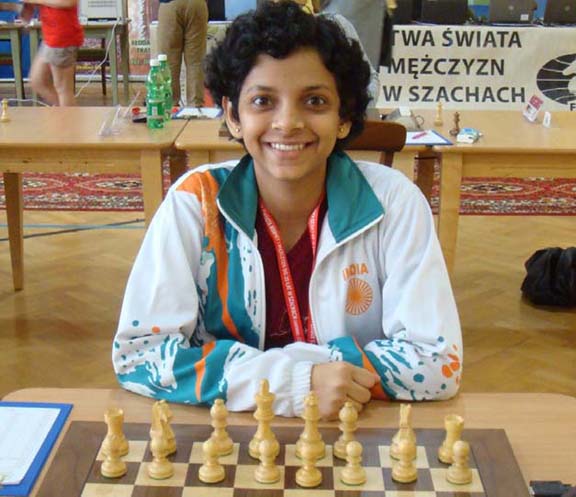 Woman Grandmaster Padmini Rout made her presence felt with a clinical victory over Mona Khaled of Egypt in the fourth round of the world junior girls' chess championship and jumped to joint lead on Thursday.
After an easy draw with compatriot Ivana Maria Furtado in the previous round, India's best bet Padmini rose to the occasion and played a fine positional game to beat Khaled with white pieces. The victory took Padmini to 3.5 points out of a possible four.
With nine rounds still remaining in the premier event for players under-20, Padmini joined overnight sole leader Daria Pustovoitova of Russia, Ann Chumpitaz of Peru and Sarasadat Khademalsharieh of Iran, all of whom 3.5 points apiece.
The day, however, belonged to Padmini who played some imaginative chess in the middle game to find herself on the right side of a Bishops and pawns endgame. While the pawns were equal for the bystanders, Padmini had calculated precisely and her Bishop was ready to go on a rampage when Khaled called it day. The game lasted 47 moves.
Source : firstpost
Comments
comments