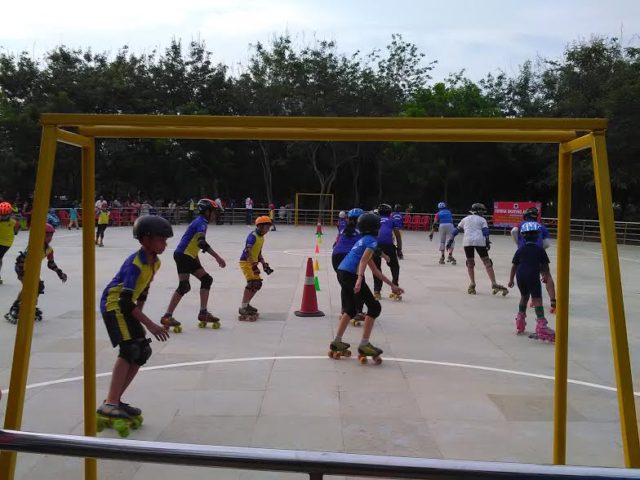 The first skating rink in bhubaneswar was inaugurated at Madhusudan Das Park, Pokhariput as a gift for the sports enthusiasts of the Temple City. It is developed by the Bhubaneswar Development Authority (BDA). The facility is planned with an aim to popularise the skating related activities across the city.
This one covering nearly 8,000sqft,another one is in process of development at Buddha Jayanti Park at Niladri Vihar of size 20,000sqft.
The skating rink was developed in association with Odisha Skating Academy, an institute to promote skating in the state. The academy was established in collaboration with Odisha Roll Ball Association and Odisha Roller Skating Association.
Did you know Bhubaneswar Buzz is only portal covering Odisha to have more than 25,000 followers (consistent) in top 3 Social media platforms i.e. Facebook,Twitter and Instagram
Bhubaneswar Buzz is available in 10 social media channels, check out all of them here
Did you know Odisha is first in India to host Asian Surf Championship
Like Us in Facebook to get more content like this
Comments
comments