Women & Literature
Just like any other field, the world of literature has always been dominated by men. So when we have a William Shakespere, a Leo Tolstoy, an Ernest Hemingway and even our home-grown Chetan Bhagat or Amish Tripathy, ever wondered why it's so important for women to write or to voice their opinion at all? The answer is simple. It's because half of us are women and we must have our representation in every walk in life, so is literature. If a man writes a story on women, doesn't matter how good he is at the skill, he ends up briefing only the incidents; on the other hand when a woman writes she details out what a she undergoes, her psyche, her innermost feelings and those emotions could be only narrated through first hand experiences.
As a woman writer I always wished to know who the first female writer in my community was. What was she like? Who did she refer to?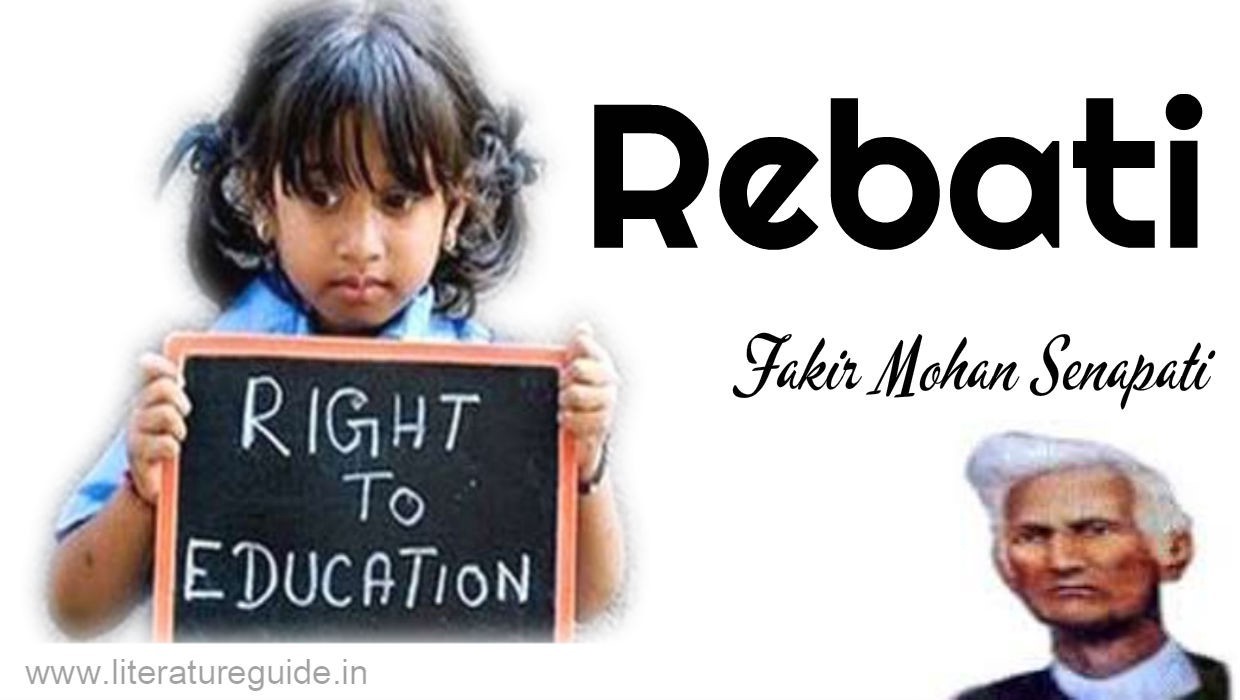 Till 20th century women across the world had no voting rights and had little social acceptance as a scholar. Forget about India, even at the onset of nineteenth century books written by women writers in England used to get published with anonymous author. In popular cultures across the world women education has always taken a backseat and our homeland Odisha, Utkala or Kalinga was no different. Ihope many of you must have heard of supreme poet Fakir Mohan Senapati's timeless classic Rebati. In the novel, Rebati a small girl living in British era, was fortunate enough to get a generous father who educated her in a time where women education was believed to be a bad omen. After she started her journey an epidemic broke out in village and everyone including her father, mother and tutor died leaving behind the poor girl and her grandmother. The helpless old lady kept on taunting, cursing the girl at the peak of her voice for bring bad luck to the family till her last breath.
"Alo Rebati, Alo Reba, Alo Nian, Alo Chuli" ****
Under such circumstances despite odds how Odia women evolved? Some might have been educated privately at home just as Rebati did. In 19th century after British came they established schools for women and finally Brahmo Samaja did a lot of work in education and empowerment of Odia ladies.
My inquisitiveness on the subject made me do lots of research and after a prolonged work I came to know, not 60s, 50s or even 19th or 18th century, the history of woman education in Odisha goes long back to medieval period. There was the existence of a devotional poetess Brindabati Dasi contemporary to Chaitanya in 15th century. However due to lack of references let me restrict the discussion to the names that have well documented in last 100 to 200 years or relatively a recent past.
Dr Kuntala Kumari Sabat (Charlotte Brontë for Odia literature)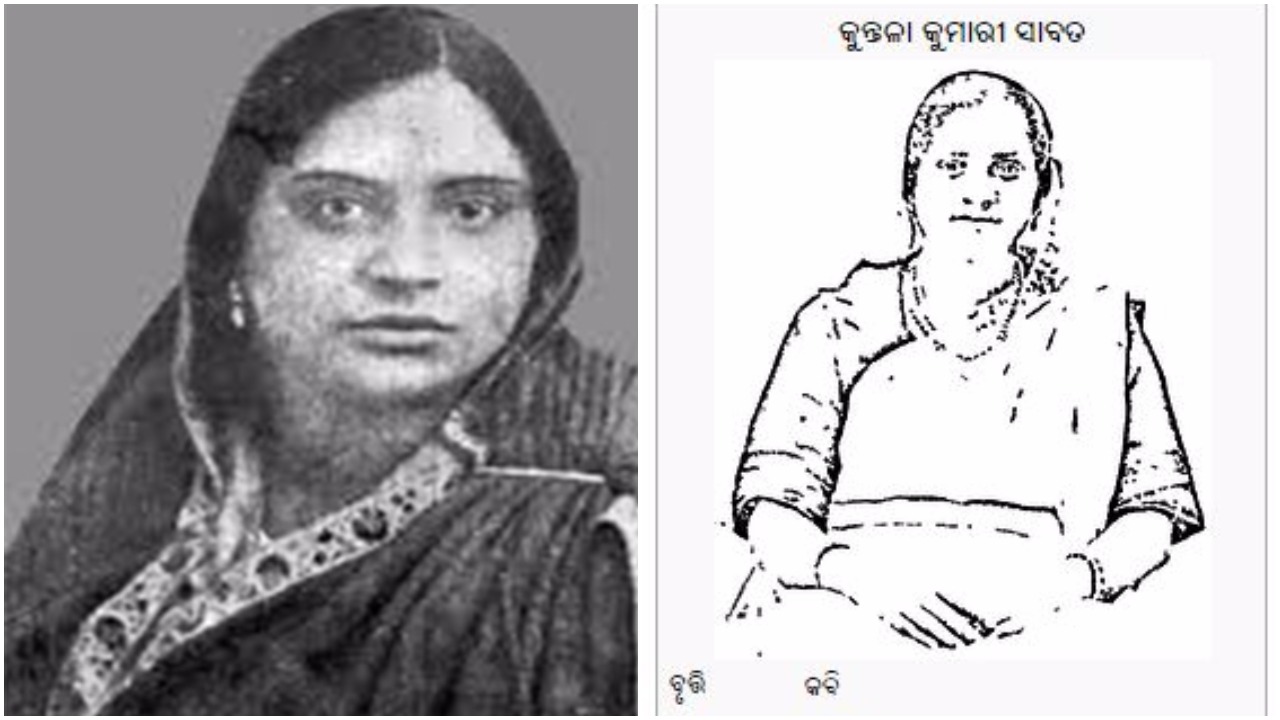 The first name that comes to my mind is Dr Kuntala Kumari Sabat 1900-1938 – widely known as the first significant female poet of modern Odisha.
She is the Charlotte Brontë for Odia literature. Charlotte Brontë one of the greatest novelists of all times from early 19th century England lived only 38 years, yet she has left behind her timeless classic, "Jane Eyre". Ms Sabat also lived for the exact same number of years 38; yet in this small period of time she earned a great reputation not only as the first lady doctor of Odisha, but also in the field of social work, freedom fight and literature.
Unlike other Indian women writers of the past who used to write only on devotional concept, through her writings she raised her voice against many social evils such as purdah, child marriage, casteism untouchability, discrimination against women, and advocated women's rights, steps towards their empowerment and widow remarriage. She also worked for Red Cross in Cuttack in those days. She practiced in Delhi as a doctor and continued writing in many languages Odia, Bangla, English and Hindi. Even she had been an inspiration to Dr Pratibha Ray in her childhood days.
Like her widely acclaimed poem "Sephali Preeti" on the night flowering Jasmine she withered away at the tender age of thirty eight.
Sarala Devi
Sarala Devi – First woman MLA from Odisha was also a great writer. Born in an aristrocatic Zamindar family in year 1904 Sarala devi got an opportunity to learn not only Odia which was her mother tongue, but also Bengali, Sanskrit and English from her tutor who used to teach her at home as woman education in schools and colleges in those days was not heard of. Though married against her wish at the tender age of fourteen, Sarala Devi found a like-minded human in her highly educated husband and later came up as a crusader of social evil to end child marriage, polygamy, dowry, Sati that had plagued the growth of women in the country.
Secretary of Utkal Sahitya Samaj at Cuttack from 1943 to 1946, she has written around 30 books and 300 essays in her lifetime.
Rama Devi Choudhury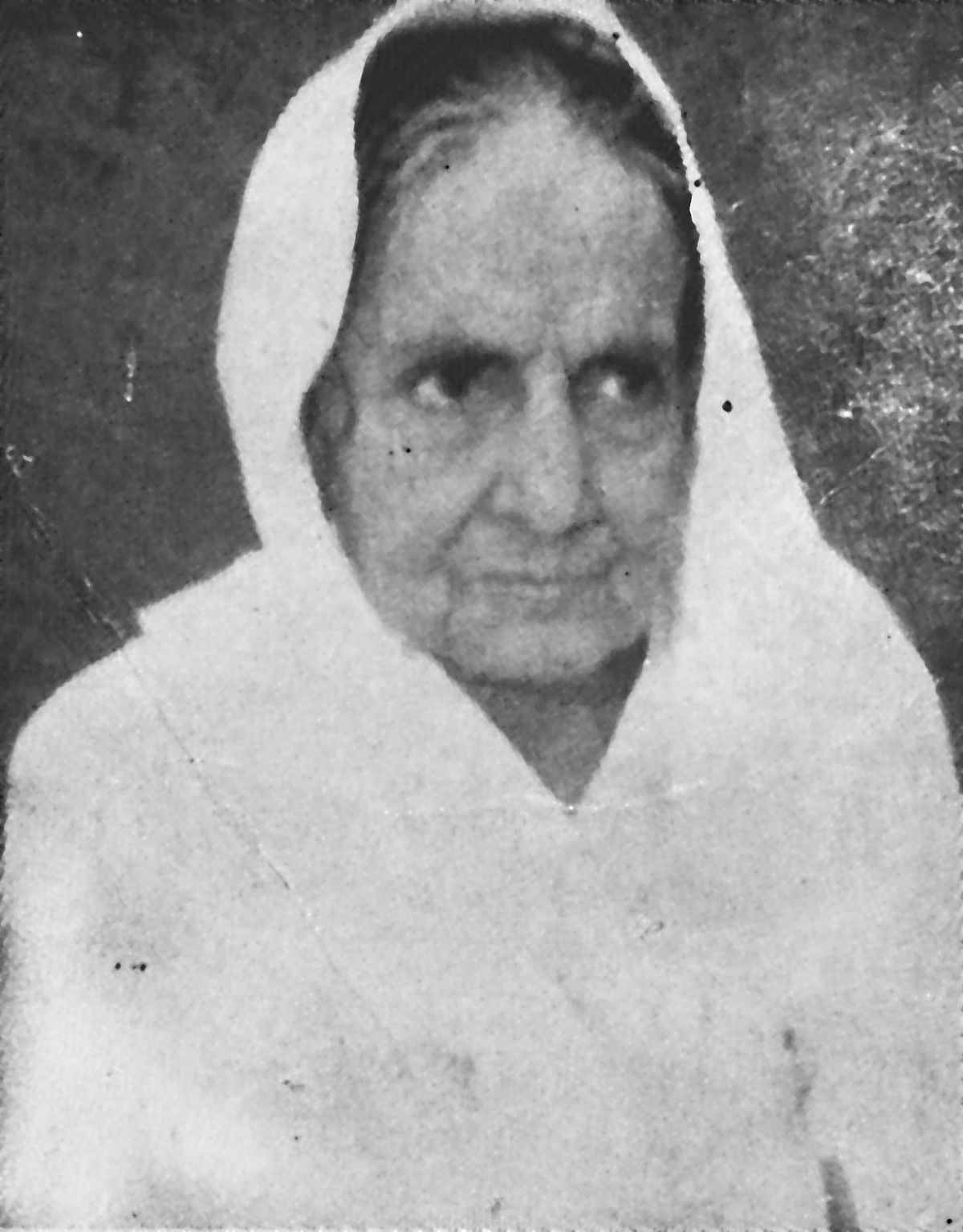 Jamnalal Bajaj award winner Smt Ramadevi Choudhury a writer, a freedom fighter, social reformer, and is arguably the first Odia woman traveler to Europe and also first woman politician in Odisha.
During the salt satyagraha by Mahatma Gandhi she is said to travel from village to village inspiring women to join the independence movement in which she actively participated.
Arrested many times and spent considerable period in jail for her work of courage this lady never knew awkwardness or fear. Her spectacular work of struggle and women empowerment is beautifully crafted in her autobiography "Mo Jibana Pathe".
Rama Devi Women's autonomous college in state capital Bhubaneswar is a small tribute to Smt Choudhury's contributions to rising of women liberation in Odisha.
Sailabala Das
Adopted daughter of Utkala Gauraba Madhusudan Das was the first Odia woman in history to travel to England for higher studies. Sailabala became the first woman Honorary Magistrate of India. She was a pioneer in uplifting women education in Odisha by working in various leading positions in the space. Her written autobiography "A look before and after" published in 1956 serves a valuable record of her life and contemporary era. She also has penned "Tribute of a Daughter to Her Father" on her legendary father Shri Madhusudan Das. The renowned Sailabala Women's college in Cuttack is named after this great lady without whose contributions we Odia women perhaps would have been decades back in our prosperity.
Nandini Satpathy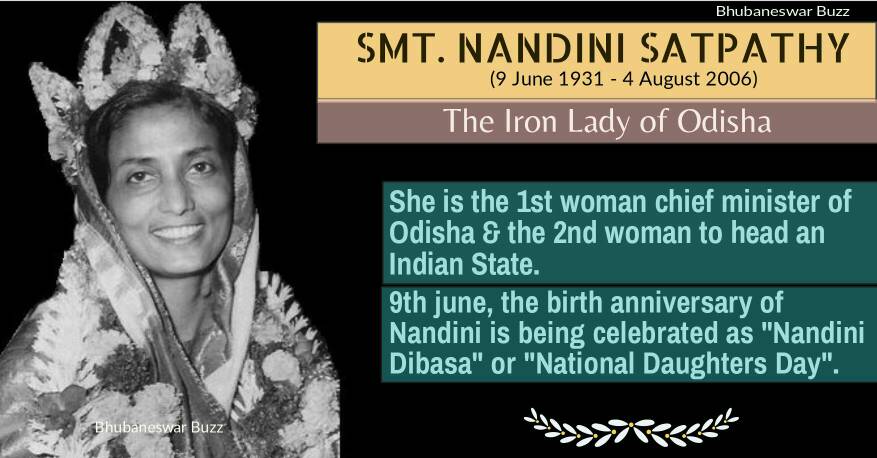 Smt Nandini Satpathy, the iron lady from Odisha had many feathers in her cap.
She was the first as well as only woman chief minister of the state of Odisha working during 1972 and 1976, and at one point referred as the next Prime Minister of India after Smt Indira Gandhi. Her authored books have been translated to many different languages in India. Her last major literary work was translating Taslima Nasreen's Lajja into Odia.
Dr Pratibha Ray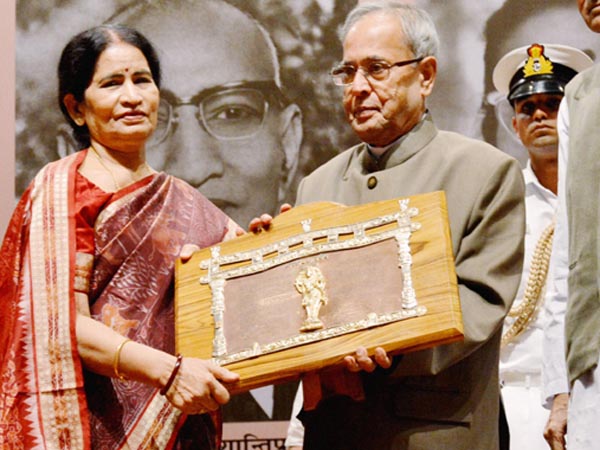 No amount of word would be enough to applaud my Guru and the lioness of my soil, the Murthidevi, Jnanpith as well as Padma Shree award winner Dr Pratibha Ray. World traveler, social reformer and owner of so many titles for her spectacular work Dr Ray is a grounded person who is known for her punctuality and always true to her words.
Pratibha Satpathy
Sahitya academy award winner Smt Pratibha Satpathy is one of the leading poets of India who has been into this art for more than four decades. Many of her works she herself has translated to Hindi.
The wider participation of Odia women in literature perhaps was after the 70s when we came across quite a new faces then who are well known writers of the current era; Sarojini Sahoo, Yasodhara Mishra, Sushmita Bagchi,
Sarojini Sahoo
Sahitya Academy award winner and writer of many Odia bestsellers Smt Sarojini Sahoo is a trendsetter feminist writer of India. She is also a columnist in The New Indian Express. She says, a woman lives all her life in fear, the feminine fear introduced to life during teenage, follows her during pregnancy and never leaving till death. In fact you would rarely come across with a writer who is so bold with her subject line who has no hindrances in discussing subjects of taboo be it puberty of menopause.
Yasodhara Mishra
A professor in English, a Sahitya academy award winner for her literary work and an activist who works for the upliftment of women of Kalahandi. Many of her stories are converted into telefilms and radio plays. Currently she is working on her project 'Festivals, Rituals and Gender: Women of Orissa'.
Sushmita Bagchi
Unlike most of the feminist writers of India, Smt Bagchi writes on health, poverty and illness. This lady from Odisha who started her writing career some 25 years back from Odia monthly journal Sucharita now is a Sahitya academy award winner. Many of her books translated to other Indian languages and currently started writing in English to reach the wider horizon, which is perhaps the need of the hour.
I still remember my book launch in Bhubaneswar some 1.5 years back presided by Dr Pratibha Ray. Her words are still ringing in my ears, "Shabda Brahmo. Words are magical. The two biggest virtues in a writer are fearlessness and compassion". A writer has the ability to bring positive changes in society. A writer has the power to bring new ideas to the world. Today when the awareness of women inequality is slowly and steadily gaining public attention, it's the responsibility of more and more educated women to raise their voice through their pen so that womenfolk of our country would realize their appropriate role in society.
Contributed by Debajani Mohanty, Awarded Author & Activist by Nobel laureate Shri Kailash Satyarthi, Senior I.T. Professional with NIIT Technologies Ltd.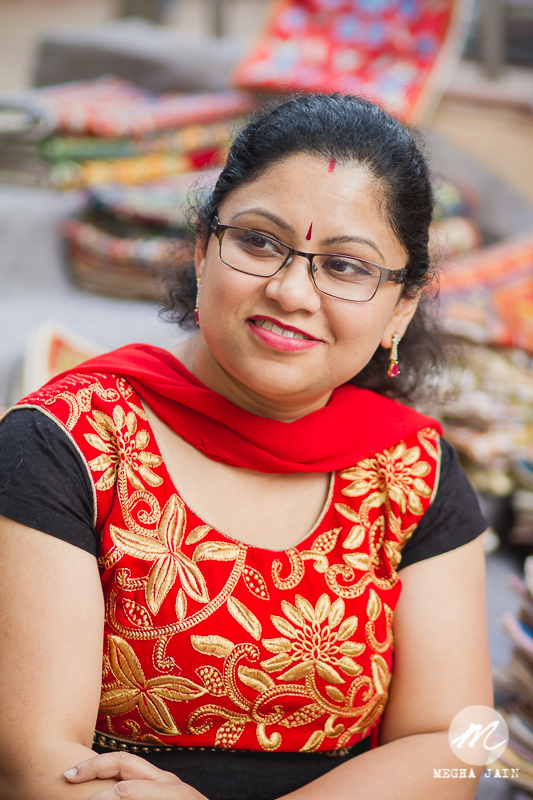 Reference
The 6 Iconic Women of Odisha – http://discoverbbsr.com/iconic-women-of-odisha/
List of Odia writers, Poets, Dramatists and Critics – http://www.nuaodisha.com/list-of-odia-story-writers-poets-and-critics.aspx
List of Odia Writers – https://en.wikipedia.org/wiki/List_of_Odia_writers
Kuntala Kumari Sabat – http://odisha.gov.in/e-magazine/Orissareview/2010/August/engpdf/25-28.pdf
Nightingale or BulBul of Orissa Kuntala Kumari Sabat – http://www.orissaspider.com/resources/3427-BulBul-of-Orissa-Kuntala-Kumari-Sabat.aspx
First in Odisha – http://odissa.in/first/
Kuntala Kumari Sabat – http://www.odiya.org/personality/perslink/kksabat.html
Pratibha Ray – http://www.pratibharay.org/
Early Women's Writings in Orissa, 1898-1950: A Lost Tradition – https://books.google.co.in/books?id=5cCGAwAAQBAJ&printsec=frontcover#v=onepage&q&f=false
Women writing in India: the twentieth century – https://books.google.co.in/books?id=OjZYf9Xf9bcC&pg=PA524&lpg=PA524&dq=pratibha+satpathy&source=bl&ots=3SP7ZTUl0e&sig=Otqvv12qW3cfknk1qGul3PCWVnY&hl=en&sa=X&ved=0ahUKEwiaqNnVkpPUAhULtY8KHbj8Bz8Q6AEIZzAP#v=onepage&q=pratibha%20satpathy&f=false
The sway of her pen – http://www.thehindu.com/features/metroplus/society/odia-writer-susmita-bagchi-on-her-first-english-novel/article7535158.ece
Comments
comments