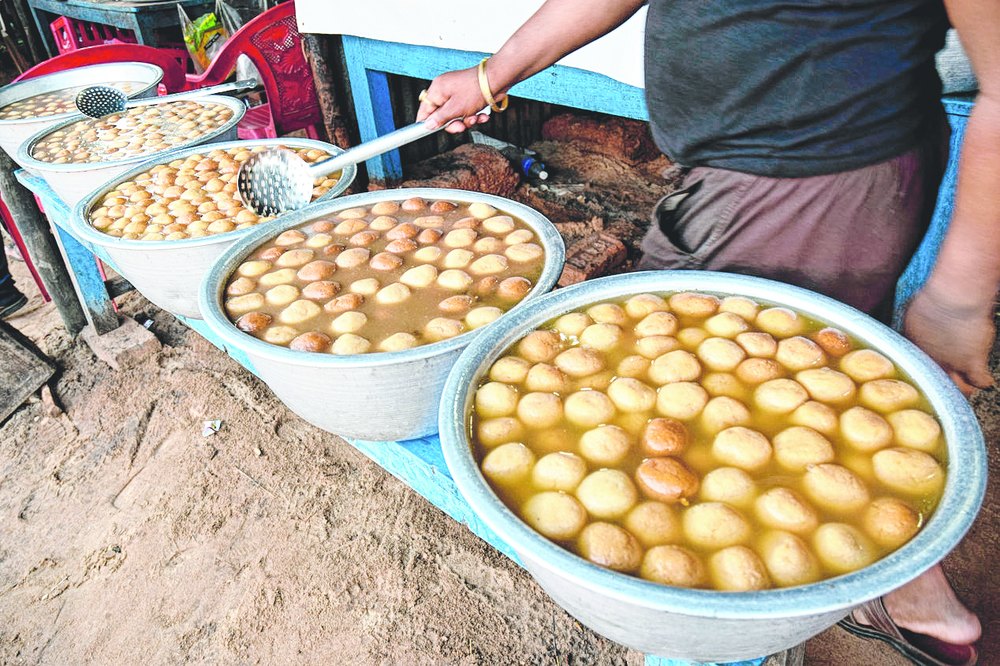 Amid the ongoing row between Odisha and West Bengal over origin of rosogolla, an Odisha minister has said that a committee has discovered that the sugary delicacy of eastern India originated in the state 600 years ago.
"The committee constituted to find out the origin of rosogolla has submitted its interim report and according to the report, ample evidence of its presence and use has been discovered in various shrines and mutts in Odisha 600 years ago," said Odisha Science and Technology Minister Pradeep Panigrahi.
The committee will visit various historic places, museums and universities for further research as, according to some reports, the sweet dish was present in 12th and 13th centuries in Odisha, said the minister.
He said the committee has sought a month's time to submit its final report and the government will take next course of action to get Geographical Indication (GI) tag for the syrupy delicacy.
The Odisha government has set up three committees to look into the evidence regarding the origin of rosogolla in Odisha.
While the first committee will collect evidence about the origin of rosogolla in the state, the second will study the grounds for West Bengal staking claim to it, and the third will collect necessary documents to validate Odisha's stand.
Odisha is claiming that rosogolla was first served at the 12th-century Lord Jagannath temple in Puri, while Bengal only traces it back to 150 years.
West Bengal has already submitted the application for a GI tag for the rosagolla to stake claim on the delicacy and beat Odisha.
West Bengal is claiming that Nabin Chandra Das had introduced the sweet in 1868.
Comments
comments