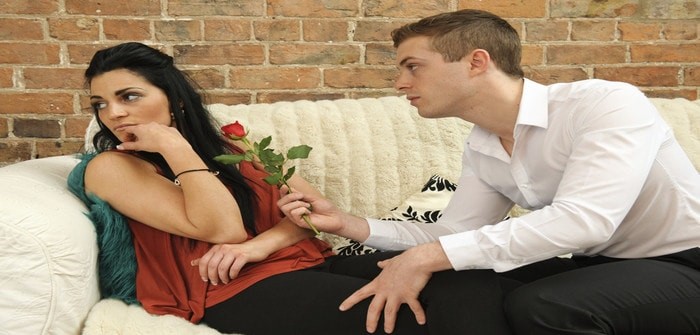 It has been traditionally offered as bhoga to devi laxmi at  puri jagannath temple. According to the local legend, Laxmi gets upset because her husband Lord Jagannath goes on a 9-day sojourn (the ratha yatra) without her consent. So, she locks Jai Vijay Dwar, one of the temple gates and prevents his convoy from re-entering the sanctum sanctrum  of the temple. To appease her, Jagannath offers her Rasagolas. This ritual, known as Bachanika, is part of the "Niladri Bije" (or "Arrival of the God") observance, which marks the return of the deities to the temple after the ratha jatra and bahuda jatra.
Could rasagola an  idea to appease your girl friend in these modern days?
Yes try strawberry rasagola.
Did you know? Strawberry Rasagola is known as Valentine's Day Rasagola!
Everyone in the family loved these super soft rasagullas and all were pleased with the inviting and delectable color and flavor. Though they are not sweet lovers nor rasagulla lovers the bowl got all over in just a few seconds!!! The strawberry flavor added more pleasing flavor to the rasagolas and you would have never eaten such soft rasagullas ever. The texture was perfect and softer than the ordinary rasagullas and I was even thinking of renaming it as marshmallow rasagullas. Am sure this will be a great treat for kids and would be a perfect dessert to win the heart of your lover.
INGREDIENTS
Makes 6 to 8 small rasagullas
Preparation time – 5 minutes for preparation and 5 hours for refrigeration.
Strawberry jelly powder – 15 grams
Milk – 250 ml
Cardamom pods – 3 (crushed)
Sugar – 3 spoons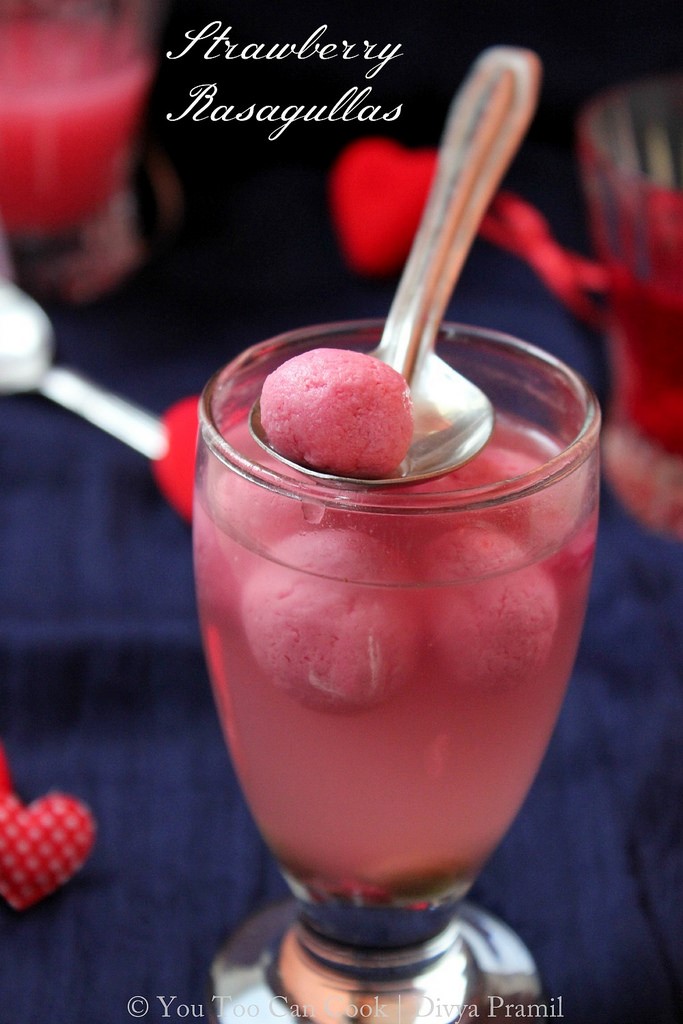 PREPARATION METHOD
Boil milk and when it is still boiling add the jelly powder and stir well, it will start curdling. Now remove from flame and set aside for  few minutes to let it curdle well.
Now use a strainer or a muslin cloth and strain excess whey water, you can pour this water into moulds to prepare jellies, it will set well. So do not discard the whey water.
Now squeeze off excess water from the prepared paneer using your hands until you can no longer squeeze out water.
Then refrigerate the whey water jelly moulds and this paneer over night or for just 5 hours. (you can see a red colored jelly and a pink jelly in my pic's background, the pink one is the whey water jelly and the red one is the normal water jelly)
Now after 5 hours remove from refrigerator and crumble it, then knead well for a few minutes and make small oval shaped balls out of it and set aside.
Now place a sauce pan on flame and add water (150 ml / 1 cup) and sugar into it, then add crushed cardamom pods and stir well.
When the sugar water boils drop in the prepared balls gently and close the sauce pan with a lid.
Cook on low flame. After 2 to 3 minutes open the pan to check if the balls have puffed up well and has tripled in size. (You wont believe it just takes 3 to 5 minutes for the rasagullas to get ready, these will puff up beautifully, and when you touch it, it will be so soft!)
Now remove from flame and set aside closed until it cools down to room temperature. Refrigerate if you want to serve it chilled. You can add chopped strawberries before serving. Serve along with the sugar syrup!!
Comments
comments