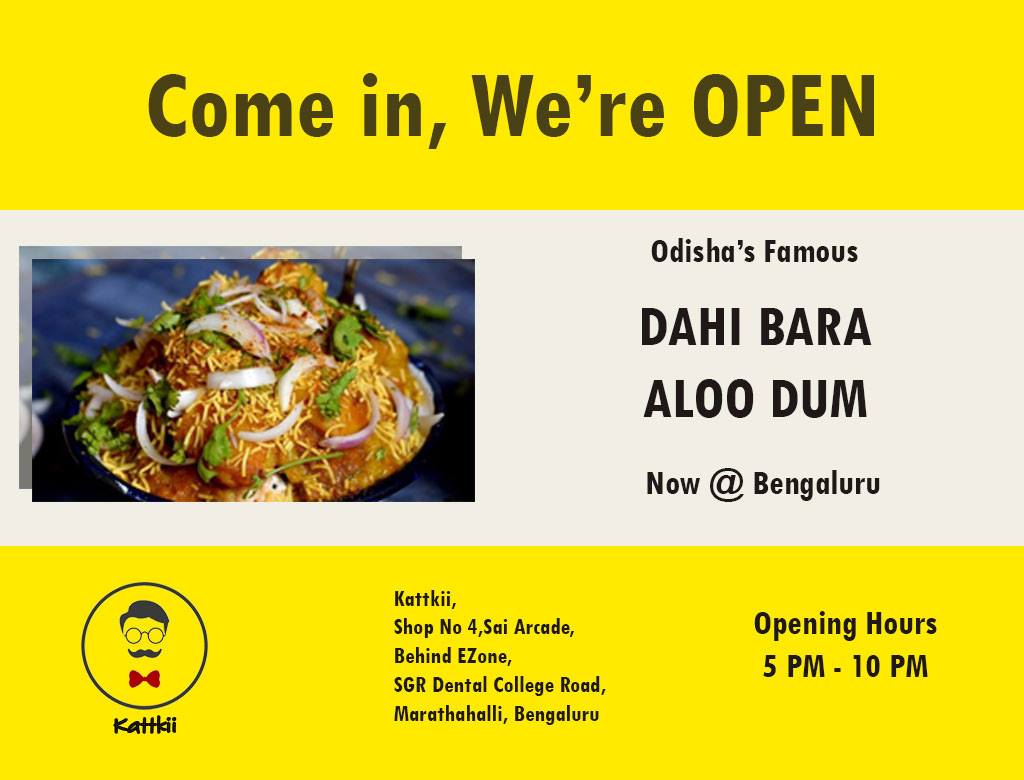 Kattkii is a small step from a few Odias at Bengaluru to get you the authentic taste of Odisha's famous DAHI BARA ALOO DUM at Bengaluru.
Do visit and spread a word among your friends at Bengaluru, and let them taste the fusion of our Odiya flavors.
Location – Besides EZone Marathalli, once you enter SGR Dental College Road, the first building on the right is Sai Arcade Plaza. Here KATTKII is at Shop No 4.
Opening Hours – 5 PM – 10 PM
Comments
comments