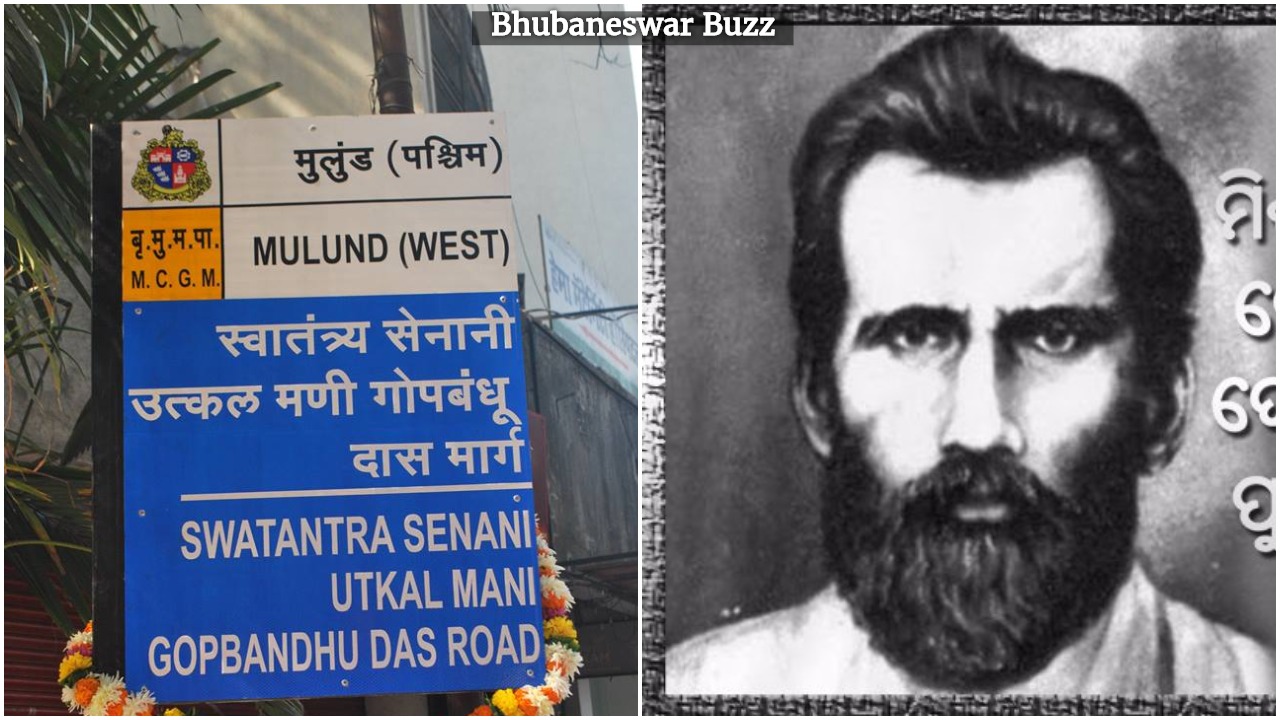 Few days back (december 25) on the occasion of former Prime Minister Atal Bihari Bajpayee's 92nd birthday and good governance day celebration, a road at Mehul Cinema Circle,  Mulund (West) was named after Utkalamani Gopabandhu Das of Odisha by BJP Mumbai Odia Cell. On this occasion during inauguration local leader Shri Manoj Kotak and Shri Prakash Gangadhare were present.
Mulund is a suburb in north-east ofMumbai, Maharashra, India. Mulund marks the end of Mumbai city. Mulund is the earliest planned neighbourhood of mumbai city.
Gopabandhu Das (1877–1928), known as Utkalamani (trains. Gem of Odisha), was a journalist, poet, essayist, an active sentinel of Odia Movement, freedom fighter and a great social reformer.
Read more on life story of Utkalamani Gopabandhu Das here
Did you know Bhubaneswar Buzz is only portal covering Odisha to have more than 21,000 followers (consistent) in top 3 Social media platforms i.e. Facebook,Twitter and Instagram
Bhubaneswar Buzz is available in 10 social media channels, check out all of them here
Did you know Odisha is first in India to host Asian Surf Championship
Like Us in Facebook to get more content like this
Comments
comments