On a contrary to the title, "Dhire Dhire" the song of Agastya has crossed one lakhs in just 2 weeks. The song on an average gets 12,500 views per day.
"Before release of the film- Agastya, songs are rocking on Youtube. In the history of Ollywood, no song has performed so brilliantly on digital platforms in such a short time span", says Music Director Prem Anand.
"Agastya songs are fantastic…beautiful lyrics and fabulous music… I personally liked "Dhire Dhire" the most. Ananya and Humane Sagar have sung it wonderfully. Its really nice to that these days we are getting Odia songs on Online platforms with high quality and original tracks", said Itishree Nayak, Host and Producer of Chat shows.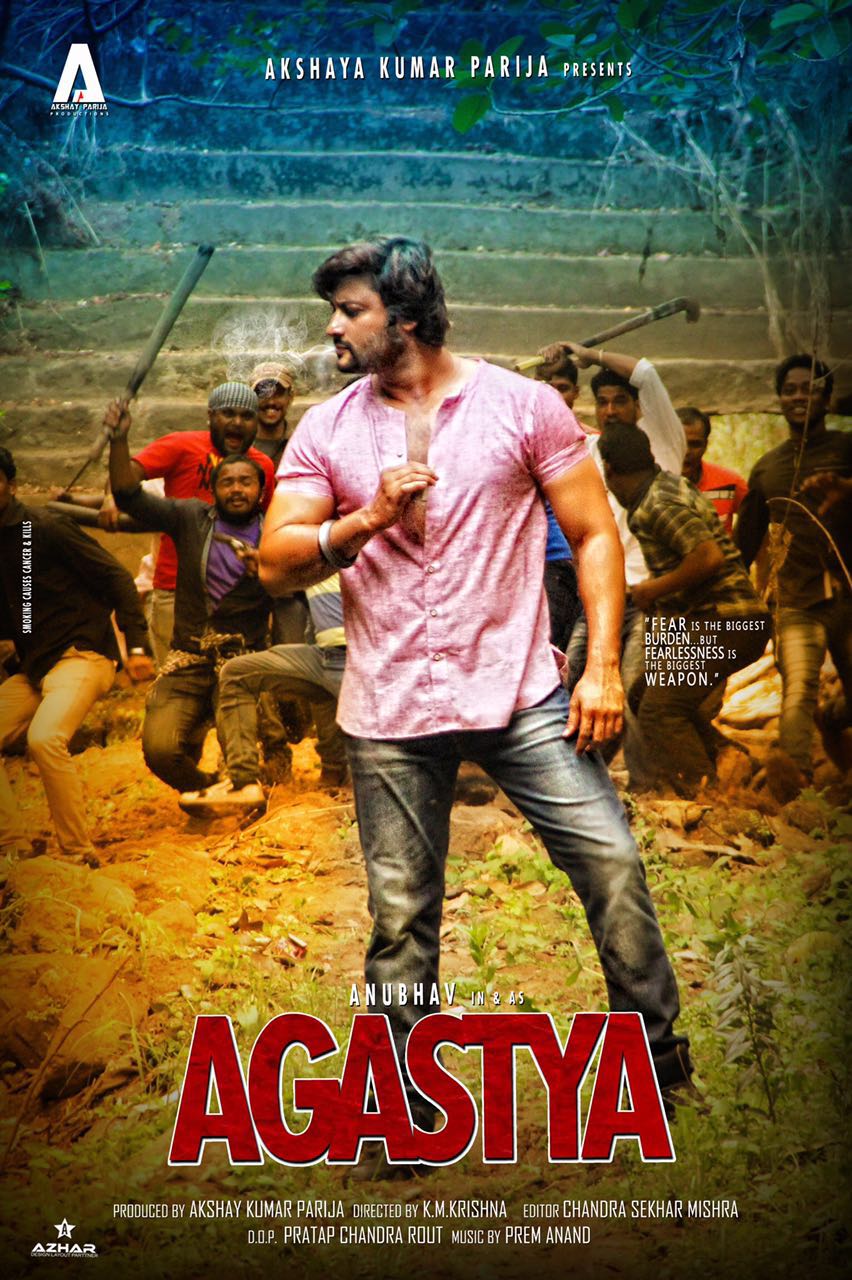 The flick "Agastya" is about to release on Raja- one of the most admired festivals of Odias. All songs of the movie have been well accepted by audiences. With "Dhire Dhire" scoring the highest in the row, juke box of the movies has crossed 72 thousand views, "Tipi Tipi" song is close to 50 thousand viewership, title track at 30 thousand and "Rama re Rama re" song at more than 20 thousand viewership in just a week's time.
The extensive usage of Internet and electronic media has created high value for digital campaigning of movies. Production Houses, these days treat online medium as the USP (Unique Selling Proportion) for movie promotions.
Producer Akshay Ku Parija says, "the credit goes to Amara Muzik for making songs conveniently reachable to the viewers and listeners. I must thank the Music Director Mr Prem Anand, the singers, first-time break Ananya Sritam Nanda. In the process we are there at 1 lakh viewership in such a short span but success is never a destination, its a journey- so we are looking forward to 1 million views. We aimed at creating a song, which people should murmur in marriages, parties. Hence, in-crisp we wanted to create all time hit song and to seal extent we are successful in achieving it."
"Agastya is going to be one of the finest movies offered, we expect the audiences to come and watch it repeatedly. Over this, we are very excited to know that Ugraam the Kannada movie, of which Agastya is the Odia version, is going to be remade in three other languages- Tamil with Dhanush, Telugu with Prabhas and Salman Khan for Hindi. Even earlier, we were very confident of the high potential of Ugraam and we are the first one to have the remake rights of the movie", adds Mr Parija.
"The songs of Agastya are phenomenal and has reached the milestone in the shortest time. We are indeed honored and pleased to be associated with such wonderful creativity, a cornerstone of all our collaborations", said R K Singh, VP of Amara Muzik.
Amara Muzik, leading audio-label has the distinction of distributing music across all electronic and social media platforms along with innovative campaigns. Recently, the song from the movie "Thokool" made it to the 72nd rank in the web based streaming site- Deezer Saudi Arabia. A remarkable achievement for Odia songs to break into the top 100 listing along with other local releases in the gulf country. The extensive collaborations with digital platforms like ErosNow, saavn, gaana, iTunes, Wynk, Guvera*, Deezer along with tie-ups with various Telecom operators have given Amara Muzik a leading edge in the digital space.
Comments
comments