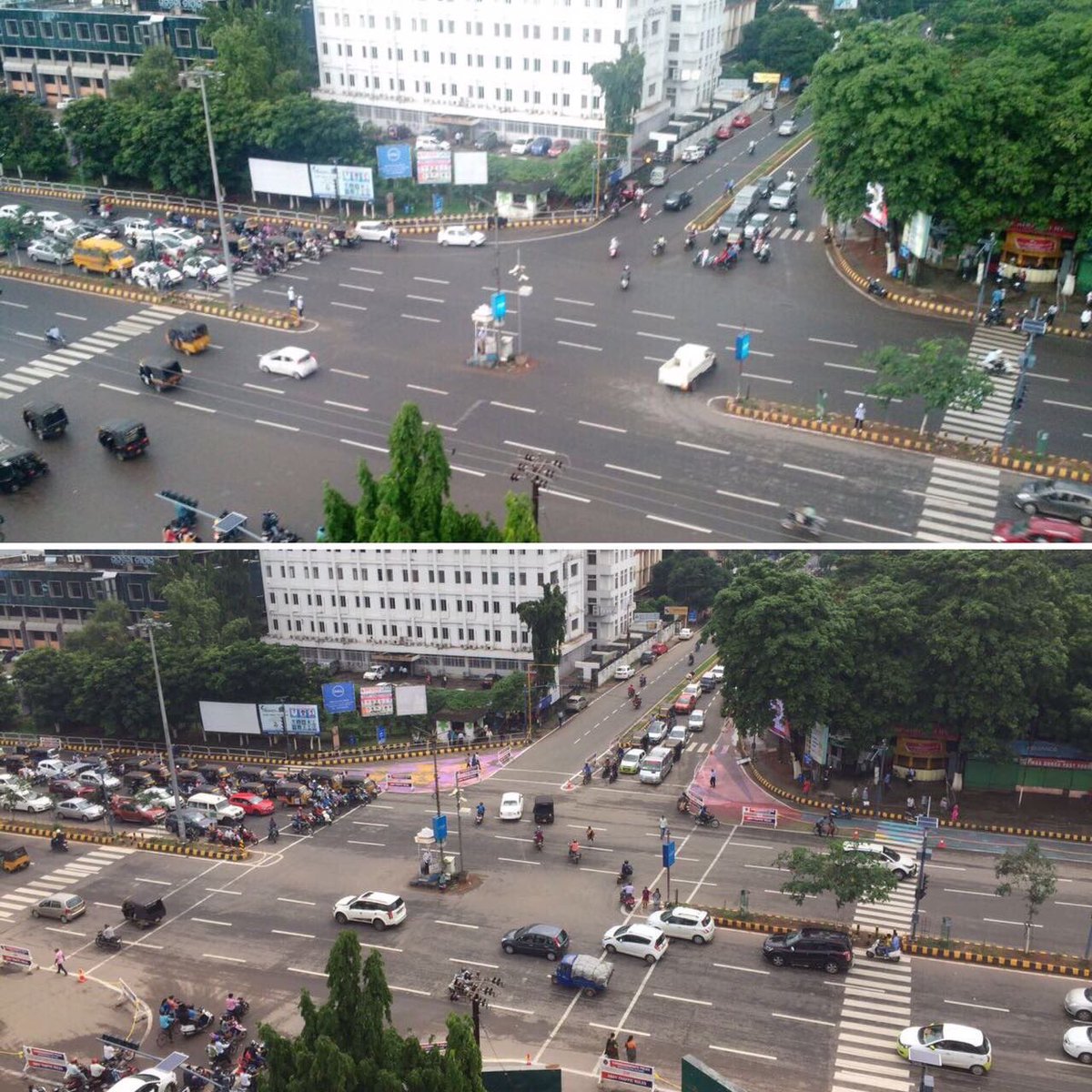 The city administration today took the initiative of painting some stretches of the busy Rupali Square intersection to spread road safety awareness among people.
The Bhubaneswar Development Authority (BDA) has taken up the initiative along with the Bhubaneswar Municipal Corporation, (BMC), the Bhubaneswar Smart City Limited (BSCL), the World Resources Institute (WRI India) and various departments of the state government.
The authorities painted certain sections of the crossing with street art to create awareness about various traffic norms, such as lane driving. They were also taught not to cross the zebra line through which pedestrians are supposed to cross roads when the light turns red for automobiles. However, incessant rain since last night occasionally disrupted the programme.
Comments
comments