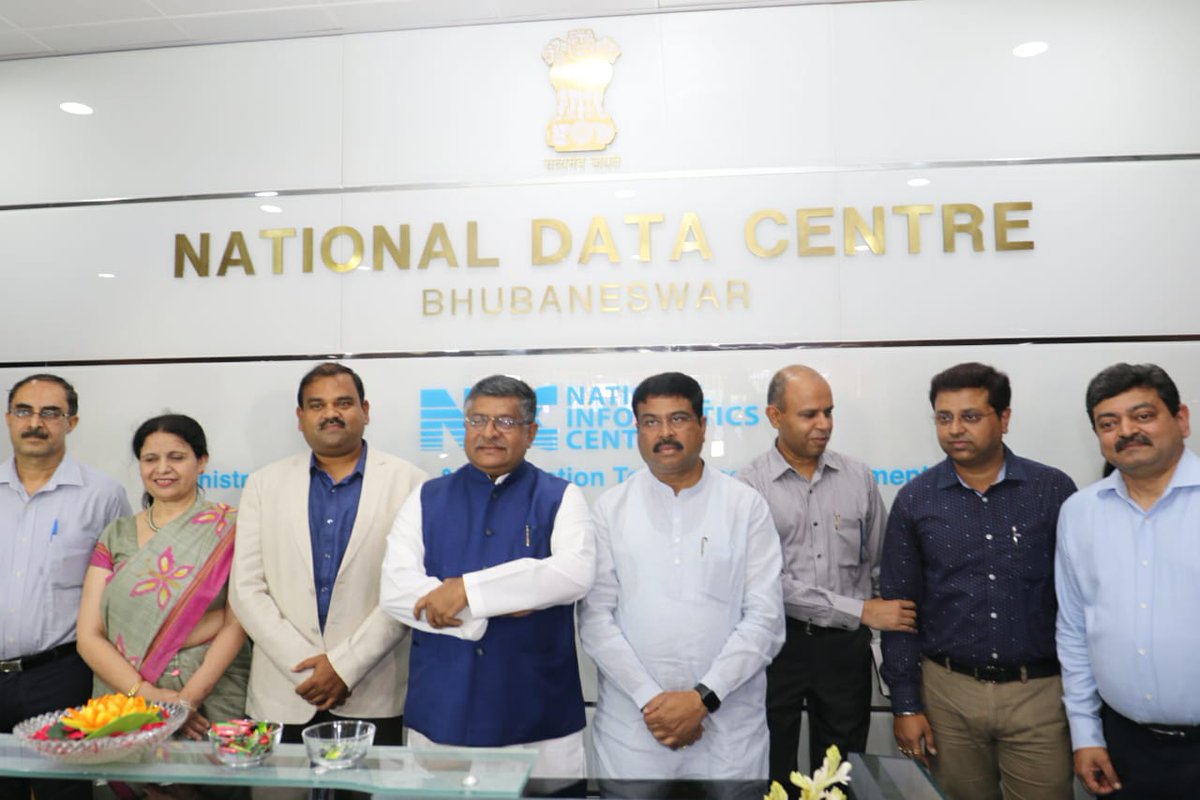 National Informatics Centre (NIC)will hire 800 professionals in the next one year, including for 355 cyber security experts, as increased cyber risks globally bring data protection and cyber safety to centrestage, according to a top NIC official said.
The NIC—whose new cloud-enabled National Data Centre was inaugurated by IT minister Ravi Shankar Prasad in Bhubaneswar on Monday—currently has 4,500 people across India in its various operations.
NIC provides technology support to all governance services and hosts nearly 10,000 websites of the government. "This data centre in Bubaneswar is of global standards," Prasad said unveiling the data centre that will host new as well as existing applications of central and state governments and has ability to support 35,000 virtual servers.
Emphasising the significance of the new national data centre here, Prasad further said that in the IT ecosystem, data centre adds to the digital clout of a state or location and raises its global profile. "Data centre is important because data sanctity is important," he said at a conference here.
NIC's fourth national data centre after Delhi, Hyderabad and Pune, the Bhubaneswar unit aims to offer round-the-clock operations with secure hosting for e-governance applications of ministries and departments.
"With a slew of government apps including mygov, eWay bill, public finance management system, eHospials all being hosted by NIC, the demand for computing and storage has increased many folds," Neeta Verma, director General of NIC said.
She said that over next one year, NIC will hire 800 people all over India and 355 of these will be cyber security professionals, to tackle "rising risks of cyber security". The hiring will be both at entry level and lateral, that is, from the industry. Minister for skill development and entrepreneurship Dharmendra Pradhan was also present on the occasion.
An NIC release said that the unified and shared infrastructure is flexible enough to rapidly respond to infrastructure requirements and also accommodate future technology enhancements, distributed applications, database applications, virtualised applications and cloud-based applications that are available on demand.
The cloud services will provide benefits like on-demand access to ICT (Information and Communication Technology) infrastructure for easy availability and quick deployment of applications and standardised platforms of deployment, it added.
The cloud service offerings of NIC would allow departments to provision infrastructure and add to the computing capacity "on demand". In the traditional model, departments have to budget and procure infrastructure at the commencement of the project, leading to either over provisioning of infrastructure or under-sizing of the requirements. But elastic nature of the cloud allows departments not only to bring the solution to deployment quickly but also to scale up based on the demand of peak or low loads.
PTI
Comments
comments