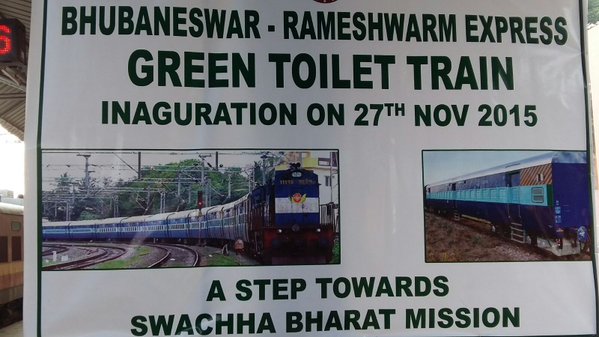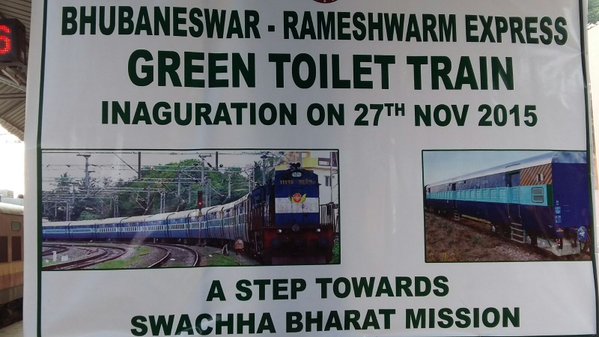 Bhubaneswar-Rameswaram-Bhubaneswar Express via Visakhapatnam fitted with bio-toilets in all 23 coaches was been flagged off at Bhubaneswar Railway Station.
A Technician Grade Employee of the East Coast Railway G Appa Rao, who would be retiring this month, flagged off the train in presence of S K Choudhury, Additional Divisional Railway Manager and senior officers of Khurda Road Division.
As the train is connecting important tourist destinations, it has aptly been decided for its conversion as 'Green Train' by fitting all its coaches with bio-toilets. This train is a great initiative towards fulfilling the objectives of Swachh Bharat Mission, Choudhury said.
The idea of green toilet aims at zero-defecation on the ground, is environment-friendly, prevents damages to tracks due to corrosion and no bad smell in toilets from the tanks, no infection of cockroaches and flies, effluent is free from odour and solid waste, zero-maintenance, reduction in organic matter by 90 per cent and no need for removal of solid waste
PTI
Like Us in Facebook to get more content like this
If you have content to share with us, send us an email at [email protected]
Comments
comments