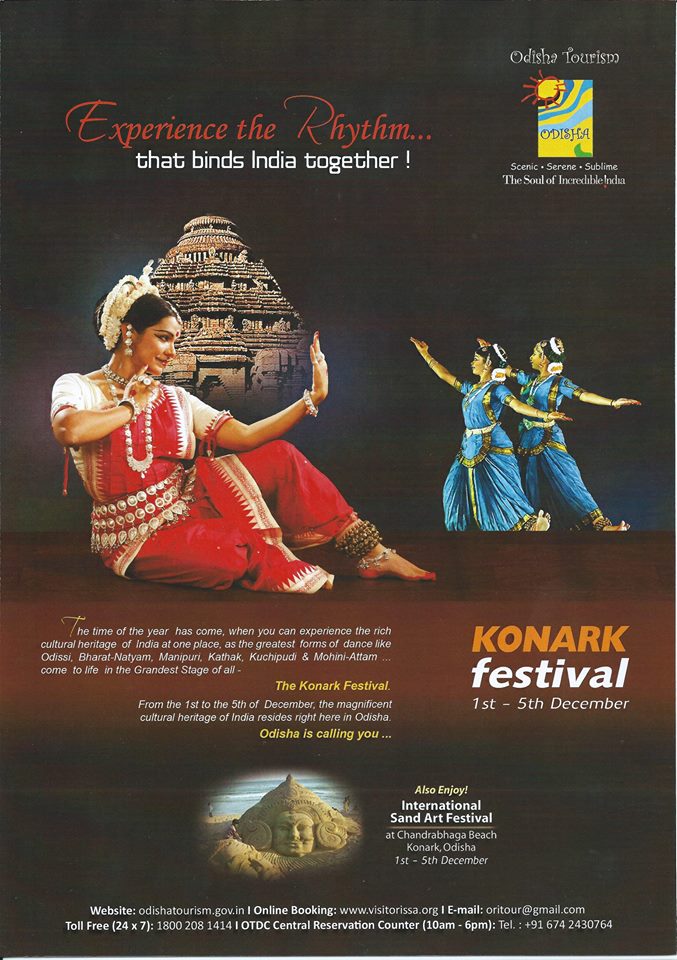 Konark Festival
The official Konark Festival, organized by Odisha Tourism, features a range of classical Odissi, Bharathnatyam, Manipuri, Kathak and Chau dance performances. Added attractions are an exhibition of temple sculptures, sand art exhibition, and crafts fair. The festival has been taking place since 1989.
Dates: December 1-5 each year.
Location: Open air auditorium, Natamandir, near the Konark Temple.
International Sand Art Festival
Held to coincide with the five day Konark Festival in the same area, the International Sand Art Festival sees renowned international and local artists competing to create the best sand sculptures.
Dates: December 1-5, 2015.
Location: Chandrabhaga Beach, Konark, Odisha.
Comments
comments