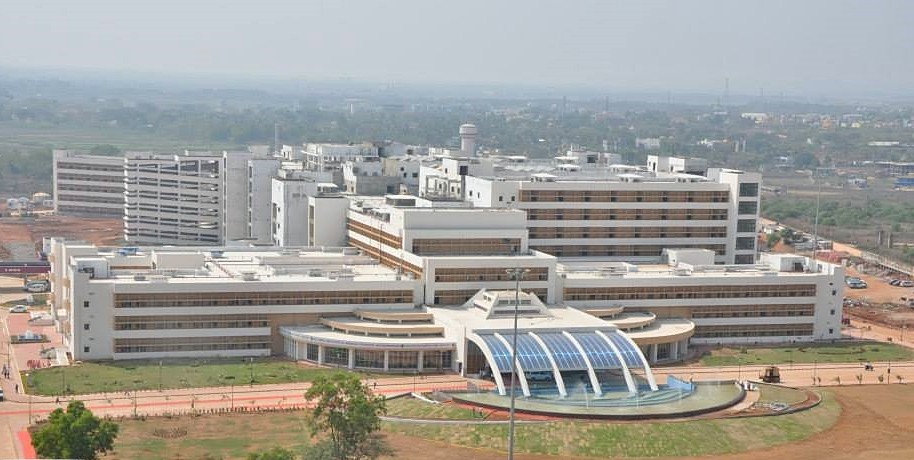 About 1,285 posts at six new All India Institute of Medical Science (AIIMS) remain vacant as the Union Health Ministry struggle to find appropriate candidates, the Indian Express reported today. The immediate solution was sought to hire retired professors up to 70 years of age at the AIIMS at Bhopal, Bhubaneswar, Jodhpur, Patna, Raipur and Rishikesh. Of the 1,300 posts that were advertised last year, just 300 candidates were selected and only 200 got in. Health Minister J P Nadda at an annual health conference held in June had said that they were rejecting about 40 candidates at once in the selection process, the paper reported. About 600-800 candidates applied at each of the AIIMs. Only 14 of those were picked and two out of three was finally selected. This year Bophal has posted 251 vacancies, Bhubaneswar 178, Jodhpur 204, Patna 253, Raipur 204 and Rishikesh 205, lesser than previous years. Each AIIMS is allowed 305 posts, which are filled differently across different cities, from 55 in Patna to 135 in Bhubaneswar.
Union Health Ministry officials told the Indian Express the reasons for such low turnouts. They said that departments like nuclear medicine, neurosurgery in the private sector shell out higher salaries, preventing the candidates from applying to posts of professor and additional professor. Officials also said that newer AIIMS do not have proper facilities due to small centres. The ministry has resorted to hiring retired professors which may be a good bet. An official told the Indian Express that these professors would be retired from premier institutes like AIIMS-New Delhi and PGI-Chandigarh, ensuring competence and experience.
A director of one of the six AIIMS told the paper that a job as a professor at the government institute would get Rs 2.12 lakh monthly salary HRA whereas, in the private sector, the salary could be up to Rs 7-8 lakh. AIIMS-Jodhpur Director Dr Sanjeev Misra told IE that the selection process remains stringent to ensure higher standards. He said that AIIMS-Delhi took 60 years to reach its present level. Meanwhile, AIIMS Bhubaneswar is most well-placed with 135 posts filled out of the total 305. Director Dr Gitanjali Batmanabane thinks that it's because people are willing to work for the state. The institute aims at reaching 960 beds by the year's ends, she told the paper.
AIIMS seats remain vacant due to stringent selection process, higher salaries at private sector
Comments
comments