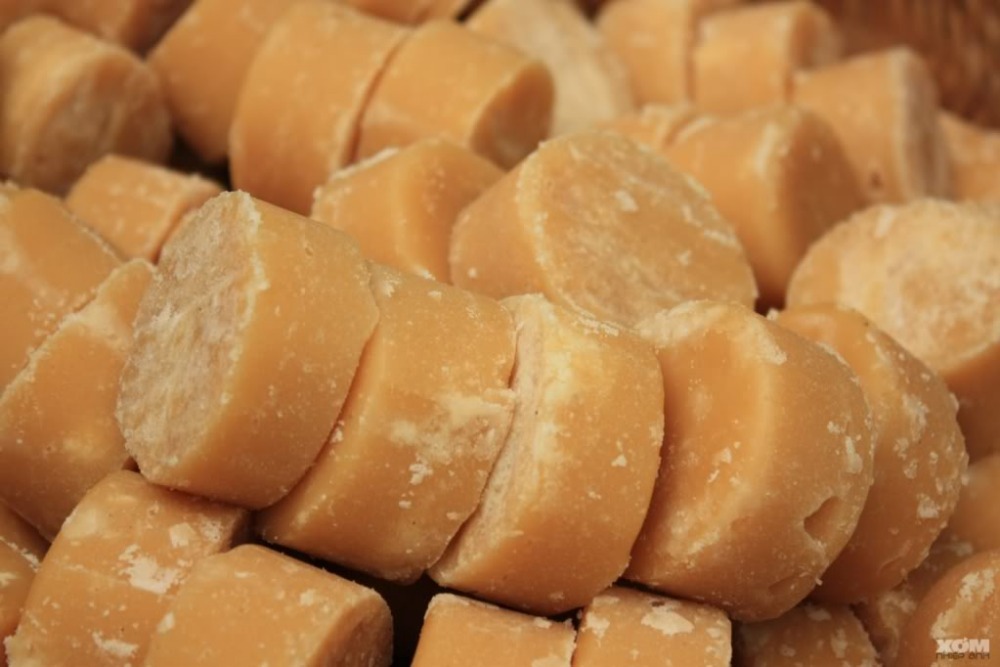 In view of the demand for Talgur (palm sugar) rising in some foreign countries, the Odisha Rajya Talgur Samabaya Sangha Limited (ORTSSL) has taken an initiative to export Talgur to Russia.
The ORTSSL has sent samples to Russia for approval and once green signal availed, Talgur would be exported, informed MSME Additional Chief Secretary LN Gupta while reviewing activities of the ORTSSL ORTSSL Managing Director Chidananda Mishra informed that the organisation has 9,900 palm trees now and is planing to plant at least 10,000 seedlings during the current season.
The ORTSSL has 32 active primary societies affiliated to it and it has been decided to revive at least 10 more societies.
Currently, the organisation has a turnover of Rs 55.6 lakh and has targeted to increase it Rs 1 crore by end of the current financial year.Read more
The ORTSSL has four production centres at Bahugram in Cuttack district, Malud in Puri, Lubrising in Gajapati and Podapada in Dhenkanal. It was also decided to open four more centres and four more sales outlets during the current financial year.
Besides, it was decided to develop a brand name for the Odisha Talgur for increasing turnover and marketing. Industries Director P Jyotinath and other senior officials were present.
Comments
comments