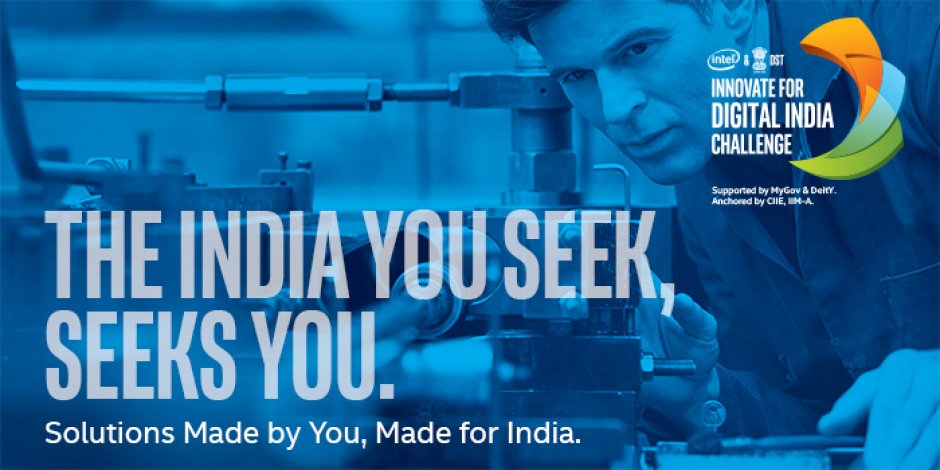 Eye-D (Acronym for Eye Device) was coined back in 2012 after our co-founder Gaurav Mittal visited the National Association for Blind for a day of social service. He was moved by the irony of life and wondered why there was no notable assistive technology for visually impaired in this tech obsessed world. Thus Eye-D was born with the vision to enhance and enrich the quality of life of the visually impaired across the globe.
In due course of time, Eye-D got associated with CITRIX, Microsoft after winning prestigious innovation challenges. Eye-D has iterated and evolved from a standalone hardware to App + hardware product as per the feedback received from numerous visually impaired people in Bangalore. After numerous potential user interviews, we found that all they want is a portable device like a mobile phone which goes inside the pocket and can assist them. With the growing smartphone adoption by the visually impaired we decided to use the smartphone's GPS, Compass and Talkback to deal with the challenges faced by people who are visually impaired.
We are currently being nurtured by Intel, CIIE (IIM Ahmedabad) in the Accelerator Program as a part of Intel & DST – Innovate for Digital India Challenge. Eye-D has made it to the top 20 from among over 1900 ideas submitted across the country. Currently, Eye-D (beta) is able to notify users about their current location, help navigate to their places of interest (i.e. ATM's, Bus stops, Banks, Restaurants, Hospitals and Commercial stores). Eye-D is capable of providing real time navigation guidance to users via straight line mode feature, it even alerts about an approaching bus stop while travelling in a bus with the 'Bus Mode' enabled. Eye-D is capable of interpreting both touch and voice commands from users and provide assistance. The accelerator program has opened our eyes to a world full of opportunities by providing not only technical assistance but also in refining our thinking. With Intel onboard, we feel that our idea is in the right crib and Eye-D will bloom, bettering the lives of millions of visually impaired people.
We are a team of tech savvy people trying tooth and nail against all odds to build a superior assistive technology for the visually impaired. Eye-D is a product which will eventually become an inevitable part of its user's life from the morning till night. For example, in the mornings, Eye-D will help its users choose clothes of their choice, assist them in commuting to their workplace, detect currencies while dealing with cash, read out printed materials etc. In the evening, it will assist them in finding a restaurant nearby, get directions etc. Eye-D will also track users and provide remote assistance in times to come.
With our device, we hope to make the world a safer place for the visually impaired. Help us give shape to Eye-D, in order to challenge disability and better millions of visually impaired lives. So that every individual is able to benefit from Digital India.
Linkedin profile of Shaswat Jena
Comments
comments