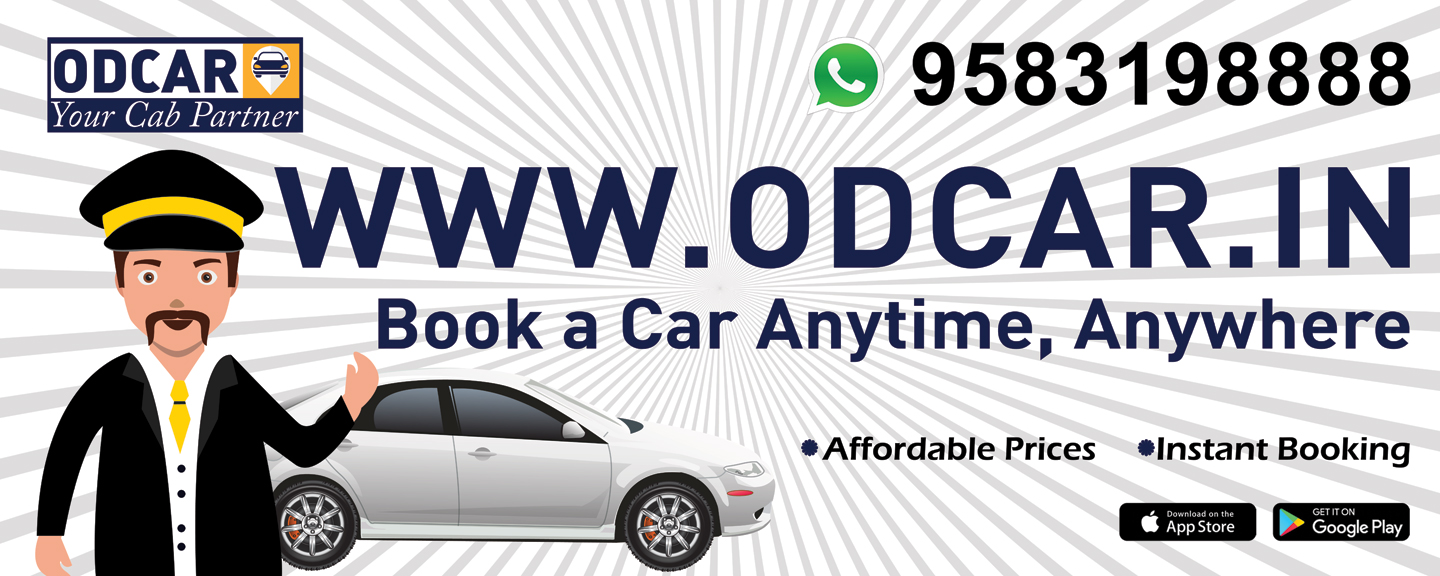 A little bit about your startup (ODCAR)
ODCAR is a business to the business car service management system and a most effective platform for commuting people yet travel agencies and commercial car owners. Here the car owners or travel agencies put their available inventory online. At the same time, the hi-tech system provides the most resourceful support to distribute the available car service to multiple travelers, business communities alike! Furthermore, the car owners or the corporate sector will get the best business output from ODCAR service in Bhubaneswar or in any part in ODISHA.
How it operates
ODCAR provides a real-time transport facility or organized car allocation solution for business or leisure travelers or local commuters. Travel agents, tour operators, hotels or travelers get an integrated platform where their demand for desired car service surely matches with the supply side within no time. Our system limits the whole car booking process within a minute or two which take earlier 40–45 minutes or even hours earlier! As the whole booking process is managed by our  most effective website, the user ensures to get a safe booking process. This way there is a complete analysis of the requirement and transparency maintained by both the parties so that customer gets the value for money.
How you come up with this idea
Innovative ideas and its creation come into existence with the necessity or increasing in specific demands! The increasing demand for ground transportation facility and the intention to support the community leads us to create this startup idea for ODCAR. This car service management platform will not only resolve the setbacks of demand and supply in the ground transport market but also act as an online platform that supports maximum asset utilization and business conversion! Within minutes, your car will be ready for service and at the same time, clients are pleased to get the vehicle of their choice on time for a comfortable journey.
Why this name ODCAR?
As the word starts up sounds like, one needs to start and make the way up with the beaten path, which is safe and rewarding for the society. Similarly, ODCAR has been initiated to bring something unique for the people of ODISHA. Our idea is not just for the sake of creating a start-up, but to solve the problem of our community with we are staying in ODISHA. Furthermore, this is an initiative to meet the rising demand and supply in the ground transportation industry in major cities in and around ODISHA. We started ODCAR, which is essentially an organized platform to distribute the car service for both online and offline clients be it a traveler or a car owner desiring for business conversion.
Who are the founders and their achievements?
Before we research in what ODCAR is all about let's return to some of our memory lanes to witness how we started. We are a sister concern to SEOFIED IT Services Pvt Ltd one of the most trusted names in the Global market, founded by Mr. Dinesh Kumar Das, CEO back in 2008. Mr. Dinesh Kumar Das is a very enthusiastic person also the founder of ODBUS – Odisha's first online bus ticket booking platform, Trustroo an E-marketplace for Indian premier IT Companies, Eclicked one of the largest online resource dedicated to small business. He has a great love for the people of Odisha and feels how he can do something for them to make their life ease.  His achievement to form ODCAR is a new initiative towards making a flexible ground transport platform for both car owners and travelers as comfortable and convenient as possible.
How problems are solved with your startup initiative
ODCAR is a web platform offers unlimited interface for ground transportation of your choice so that customer feels confident about their booking! We observed that people suffer a huge problem in finding a car service provider as per their desire on time. That got us thinking, how people facing such problems and the same thing will happen to car owners too. For this, we bring into light an online platform call ODCAR seems to be a one-stop solution for all business or leisure travelers and car owners as well.
Your vision and mission
Our Vision is to digitally connect all commercial cars running in ODISHA and major parts of India within the next five years of time. So that the travelers around Odisha and India will never worry about their journey! At the same time, the tour operators or car owners can share their leads with each other and do their transport business together. Furthermore, the customer would get the benefit of choosing the cars of their choice at the touch of a button and get entire information of the car they are going to be boarding before it actually arrives near him. We are planning to expand this facility to all important cities in ODISHA as well as in India.
ODCAR
Website: https://www.odcar.in
Email: [email protected]
Phone:  +91 9583918888
Comments
comments