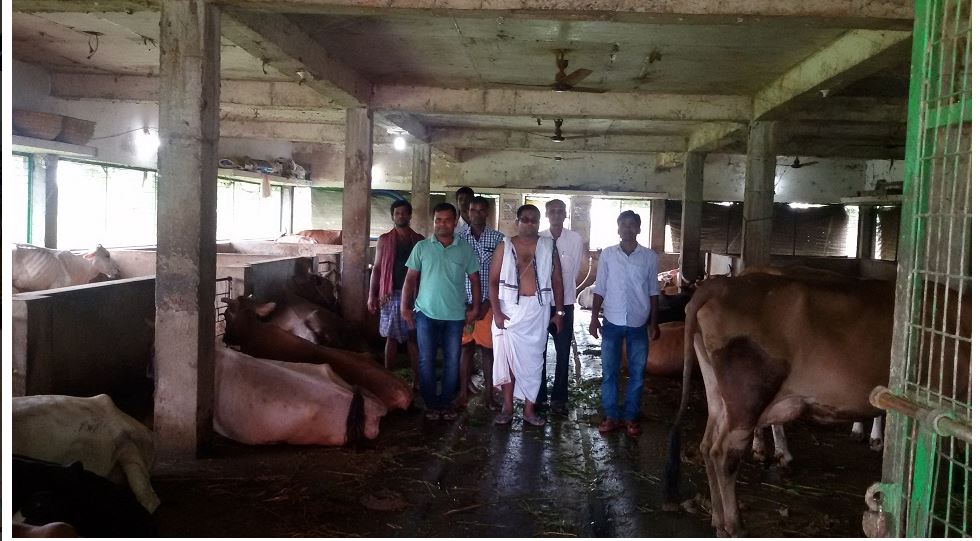 An alumni of the Indian Institute of Technology (IIT) has brought a dairy farm to his village to cater to the needs of the people there and, in doing so, setting a precedent of sorts.
Residents of his Kendrapara village are reaping big benefits from his farm by buying unadulterated milk, which is being sold at a price much lower than the market price.
Taking a break from his professorship at a private varsity, Nihar Ranjan Beura, 50, visits his village at Dumuka in Marshaghai tehsil on weekends to look after the farm that boasts of 32 hybrid high-yielding cows.
"The sole objective of setting up a diary farm was to make available pure milk to residents of my village at a reasonable price. Besides, I have been able to provide employment to at least 10 families," Beura said.
"The farm is being run on a no-loss-no-profit basis. The returns from the milk are spent on rearing cows. My farm is now two years old. I may have earned a lot of money in an overseas job. But, the success of this project has given me immense pleasure," said Beura.
"Nihar has set an example for others to follow," said Abanti Behera, a local resident.
After finishing his schooling in Marsaghai, Nihar did MTech from IIT, Kharagpur.
Read the full story from Telegraph
Comments
comments