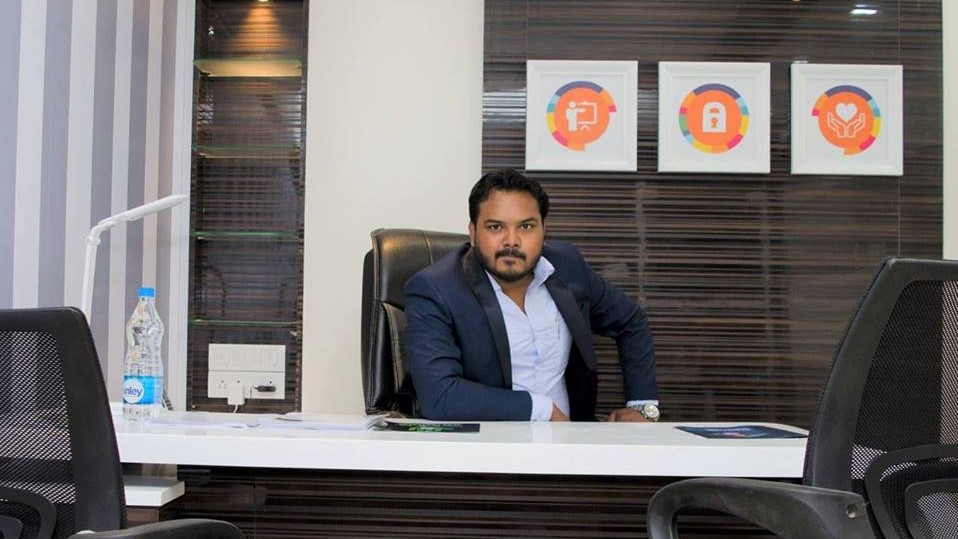 1. Hello Mr Deepak Kumar Nath, please tell us something about your new venture Threatsys?
Threatsys, just a new name with 7+ years of old experience in Cyber Security Domain. Threatsys Technologies Pvt. Ltd. is expanding globally with prestigious testimonials with unmatched intelligence & ultimate expertise. The mission is to eradicating threats from the cyberspace with our innovative cybersecurity solutions.
2. Why Threatsys now?
Cybersecurity breaching is costly and damaging to any organization, in terms of both capital and more importantly reputation. Based on a survey, two in five organizations are hit each year with a serious breach in which a significant amount of confidential data including sensitive customer or business information is compromised. It seems like hardly a week goes by without at least one report of a data breach in the news implying no one is safe from cyber-attacks. That's why it's high time for Securing our Cyber Space by implementing Cyber Security along with Advanced Innovative Solutions with Audits and Reports.
3. Please tell us about clients of Threatsys?
We have already worked for First Bank Nigeria, Union Bank of Nigeria, Ministry of Defence, Saudi British Bank, Ministry of Health Qatar, and many more companies on cybersecurity under GTP. This time our motto is to make some creativity to touch more international clients and domestic clients with this New Brand Threatsys. Threatsys is associated with many companies in Africa, Australia, UAE, Qatar for promoting our services internationally. Threatsys will launch an innovative product named as CYQER "Cyber Yield Quantification for Enterprises & Reporting " the AI Blockchain-based application that can detect automatically vulnerabilities in a web application and mobile application. Developers can easily find what's the bug can be generated by their codes and how to fix it. Along with that Threatsys offers a wide range of cybersecurity solutions for every business.
4. Can you tell us something about Threatsys Cyber Security Framework?
So basically I'm going to break it down in 4 points.
i) Protect
Establishing Data Security protection consistent with the organization's risk strategy to protect the confidentiality, integrity, and availability of information with Advanced Threatsys Architecture.
ii) Control
Implementing control segmentation & enforcing priorities, constraints, risk tolerances, and assumptions used to support risk decisions associated with organisations.
iii) Detect
Implementing Security Continuous Monitoring capabilities to monitor and detect each and every attack actively and high-risk changes throughout our operations.
iv) Respond
Responding with rich alerts for rapid triage & investigation for cyberattacks by determining the impact of incidents. Ensuring Advanced Response Planning process by Threatsys.
5. What are the amazing things you did in the field of Ethical Hacking?
Initially, I was just curious towards Debugging, Website Hacking and with many hacking teams, we also started to work like CODE104, Indi4n H4x0R T34M and many more. Also started as a bug bounty researcher and received many more hall of fame as acknowledgements in Microsoft, Blackberry, Sony, Mastercard, Facebook, Inflectra and many more, that boosted my encouragement and I found my bread and butter in this field and today We are operating in 12 Countries including UAE, Qatar, Nigeria, Malawi, Kenya, Saudi etc. We have 15+ associated partners and having 82+ team members offering onsite and both offsite assessments.
6. What are useful online and offline sources to learn ethical hacking?
Nowadays a lot of educational courses are available on online platforms like Udemy but offline or physical courses always have more importance in the market because of their professionalism. The professional cybersecurity with tools and with manual testing in a live perspective gives more knowledge.
In normal training, we can absorb normal demo training but physical training the trainer gives better knowledge practically. Students can learn with live perspectives and live knowledge. You can also join our courses & Certifications as we also offer courses on cybersecurity in Global Institute of Information Security where we are offering courses & Certifications on cybersecurity and ethical hacking on the long term and short term perspective and there are a lot of job opportunities and students can avail.
Empowering Skills with the Certifications can help students to get success. We are also Offering Certifications like CEH, ECSA, CHFI, CPTE, CISCO, CCNA Security from ECCouncil, Mile2, CISCO Networking Academy and many more International Certification Provider. We are also offering CGEH, Diploma in Cyber Security, Master in Cyber Security and other Certifications as well. We have given training through Seminar, Workshops on Ethical Hacking & Cyber Security in all most 150+ Colleges all over India. Through the Cisco Networking Academy, I launched the 1st CISCO Cyber ops Workshop in Andhra Pradesh and trained huge students in Andhra Pradesh, Telangana, West Bengal, Nagaland etc. Not only in Colleges but also in Corporates we have trained Professionals including Wipro, SIDBI, Microfinance Companies and many more companies.
Comments
comments