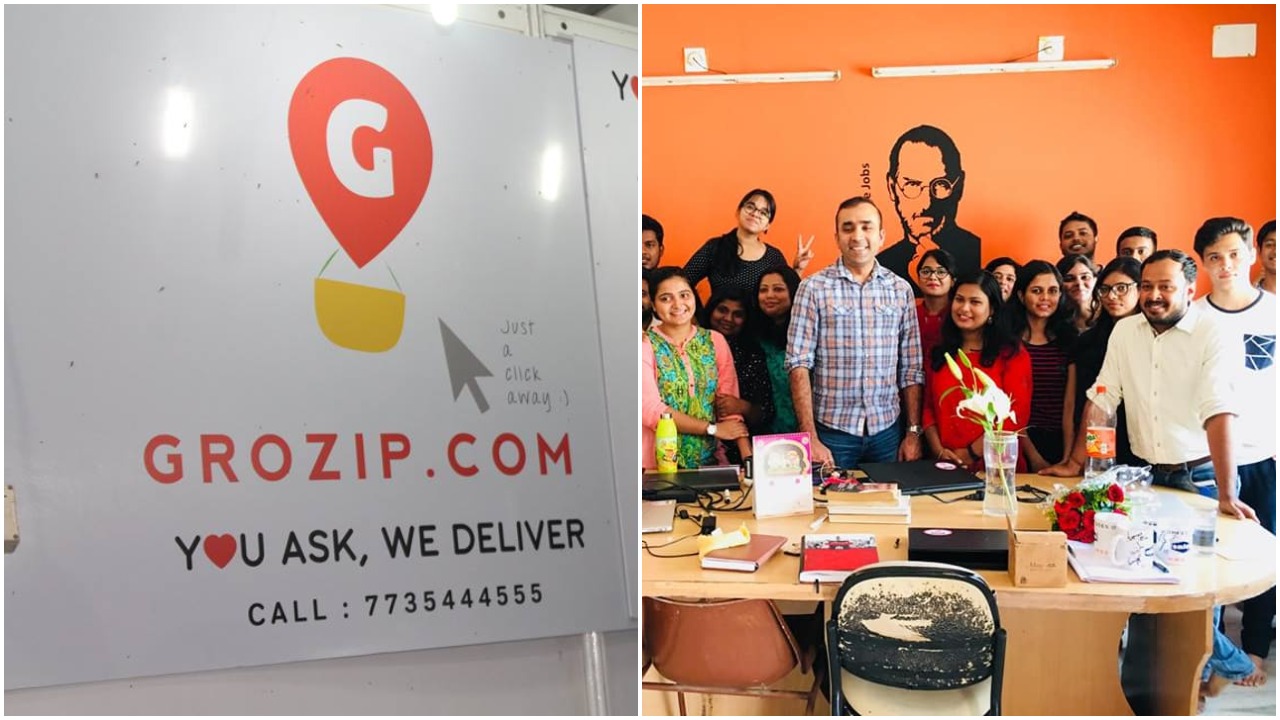 Grozip, a startup from Odisha got selected as a startup to be a participant in the eFounders Fellowship, a programme jointly organized by the Alibaba Business School and the United Nations Conference on Trade and Development (UNCTAD) in support of sustainable development and get mentored by Jack Ma, the founder of Alibaba and other leaders from Alibaba.  It is a proud moment in the startup history of Odisha to represent in the global forum and make Odisha proud!
The objectives of the course are to:
– Identify and select high-potential entrepreneurs/startups who can become industry champions and builders of a new e-commerce ecosystem in their country
– Empower the participants to not only apply the acquired knowledge in their home countries but also mobilize and inspire others to embrace the new economic paradigm and
– Create a local community of e-commerce champions who can support one another moving forward.
The eFounders Fellowship is open for experienced young entrepreneurs who speak English, are interested in online commerce and can contribute to future development. Upon completion of the course, participants are expected to make a commitment to share knowledge gained with their communities. "This will be presided over by Jack Ma himself and leadership team from Alibaba"
Participants were selected through a rigorous application process and are expected to uphold the high standard that led to their selection. These participants are not employees of either the Alibaba Group or the United Nations.
About Grozip:
We would be happy to share our impact on how we have built the local delivery in Tier 2/3 market in India which is expected to grow for the next 500M people going online. We have launched milk tech with milk Subscription model for better customer stickiness & brand loyalty.
With India's population and internet data consumption increasing at 400 %, we think it's just at the nascent stage and want to make the most of this opportunity in Tier2/3/4 cities of India.  There has been a huge demand in Tier2/3/4 cities for delivery services and supply has been zero in India.
Grozip is a technology-focused app based on-demand local delivery company facilitating B2B and B2C delivery in major cities of India. We focus on creating a value proposition for small and medium vendors and customers to solve their delivery hassles using technology. We operate as a marketplace model and onboard small and medium businesses who use our technology platform to increase their sales and help them reach more customers. We deliver happiness and connect families together across geographic areas.
At its core, Grozip is a technology company. We are working to solve last-mile logistics by allowing local merchants to outsource delivery. We work with merchants in your community to deliver items from local stores directly to your door. Right now we are focused on groceries, farm to fork & food, but we plan to move into other spaces in the near future. We also work with a fleet of contractors who use our intelligent software to deliver goods efficiently and cheaply.
We're serving a three-sided market, and we provide a different value to each side. For merchants, Grozip provides a way to deliver goods and a new channel to acquire customers. For consumers, it's a way to discover new shops in your neighborhood and it's a huge time-saver; if you're a busy parent, for example, it means spending more time with your family. For Grozippers, we provide flexible work and meaningful pay.
Comments
comments