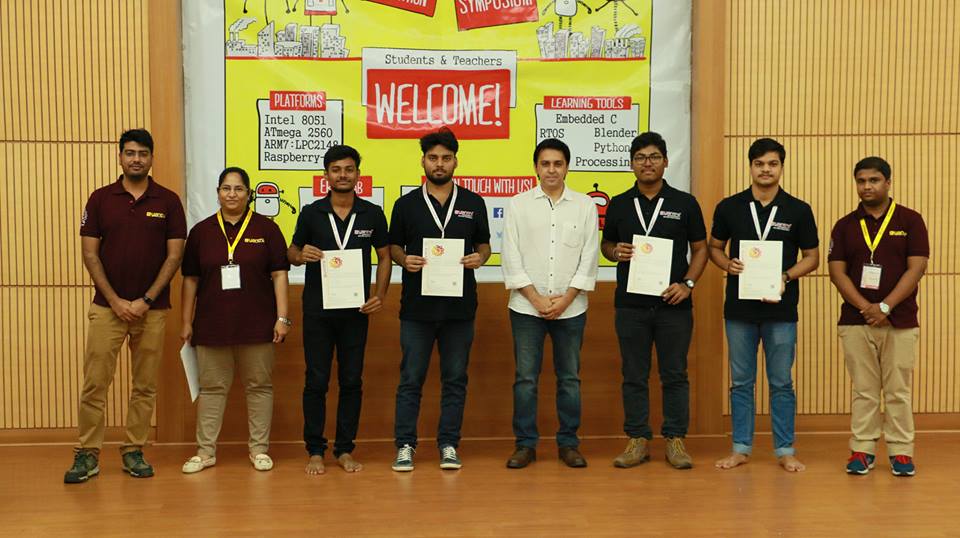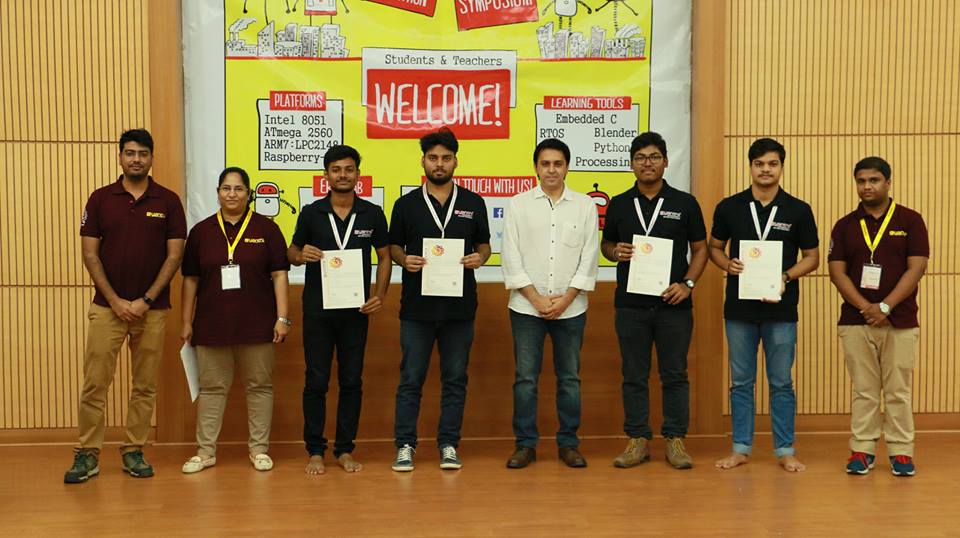 We congratulate Team Eyantra Partha Sarathy Alok Senapati Ashis Kumar Maharana Vikram Keshari Panda) for securing 2nd prize (AIR 2) in the Eyantra Finals and bagged a prize money of Rs 16,000.
The prestigious Robotics Competition organized by IIT Bombay and Ministry of HRD, which lasts for 6 long months , and invites participants all over India, with 280+ colleges with more than 2000 participants participating in this competition.
This year, this competition aimed at serving problems faced in the Agricultural level.These team's problem statement was Automating Seed plantation. 
Comments
comments