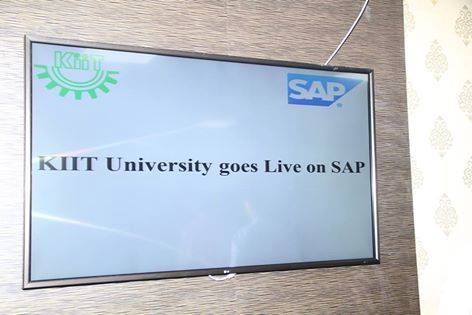 KIIT is the only university in India to have implemented SAP, said Dr Malcolm J Woodfield, the Global Vice President of SAP.
KIIT has gone live with SAP-MM, FI, HR, SLCM (Student Life Cycle Management), EP, PI, FSS, MSS, ESS, SSS and BIBO Modules in all its schools and offices in one go. To make digital India successful in every sector, there is need for implementation for SAP.
EAM division of KIIT University is engaged in offering training, education and consultancy in SAP. It carried out SAP implementation along with SAP India as its implementation partner. Students and corporate houses and government organizations should take the advantages of this.
KIIT is bracing up to lead SAP Eco System comprising SAP Client industries, SAP Consulting organizations, SAP professionals and SAP students in the region.
Also Read: Odisha Boy has best performance from India in International Math Olympiad 2015
Comments
comments