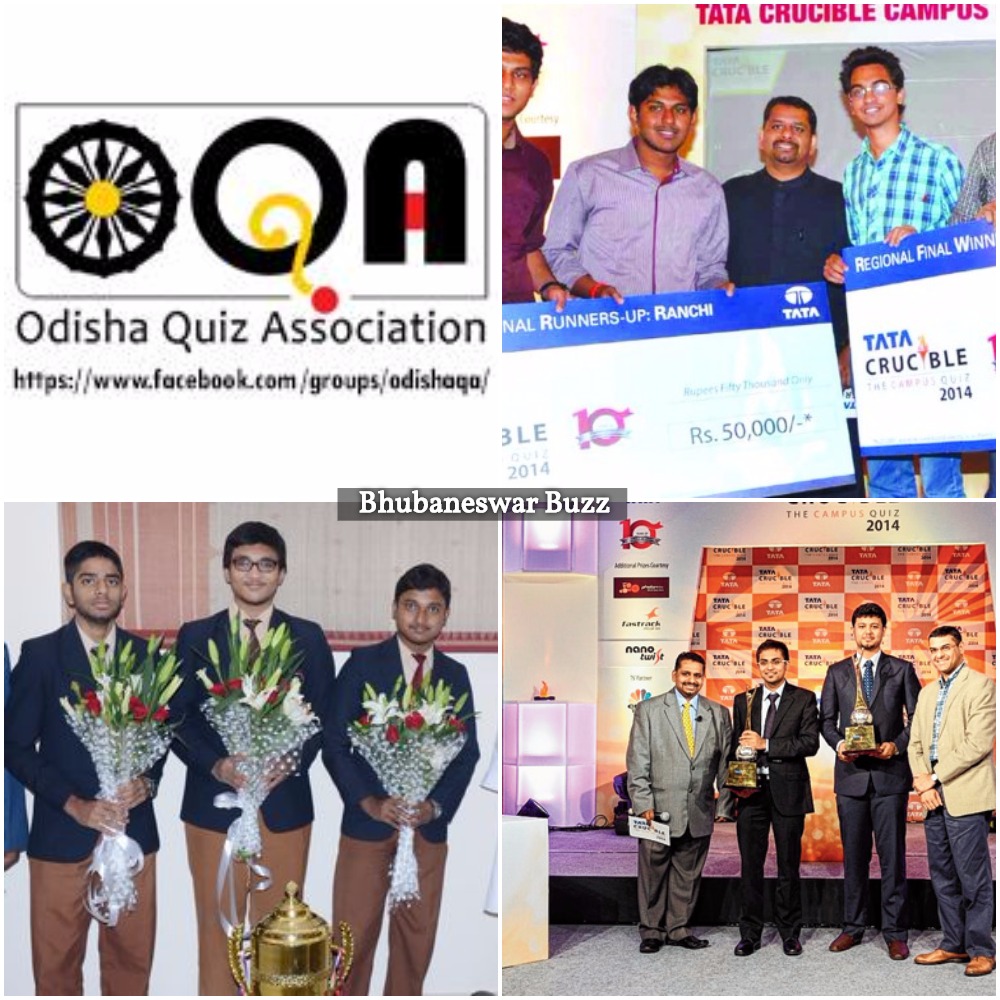 Odisha Quiz Association (or OQA) is a non-profit organisation that was formed in 2011 for the promotion and development of Quizzing in Odisha. Based in Bhubaneswar, the OQA conducts regular sessions alternate Sundays in Shaheed Nagar or Satya Nagar. OQA also hosts quizzes for corporates and colleges alike, and has in the past conducted quizzes for Times of India, Rotary, etc, apart from hosting its flagship quiz, The Quizzicus Indica for schools and corporates.
Strange as it might seem, OQA members comprise of doctors, businessmen, students and even teachers. Apart from a being a passion that binds people from different age groups and professions together, Quizzing is also a well paying sports.
OQA members consistently win quizzes all over the place, raking in not only mullah, but opportunities to visit various places and making constant TV appearances. For instance, Omkar Amrutanshu, a KIIT alum and now a corporate based in Kolkata, became the first to win the Tata Crucible International Trophy from the state, besides giving a memorable performance on NDTV Tech Grandmasters. Meanwhile, Nishant Nihar, a current NIT Rourkela student, has in the past been a Cadbury Bournvita Champion on Sony, a Mahindra AQ Champion on NDTV and a Tata FQ champion on Zee. Recently, young guns from OQA, Adarsh Mohapatra and Soumya Ranjan Mohanty won the CBSE National Heritage quiz and were felicitated by Naveen Patnaik.
While it is easy for some to pass down quizzing as GK, most OQA members don't agree. They claim quizzing involves the subtle art of working out and guessing answers from relatively trivial stuff by intellectual deductions. Whether a movie, a FB post, or even a random heavy metal song, knowledge can be had from everywhere. As people become more engrossed in the nuances of life, Quizzing can be a hobby that is both fun and enriching, and this what OQA wishes to promote.
Comments
comments