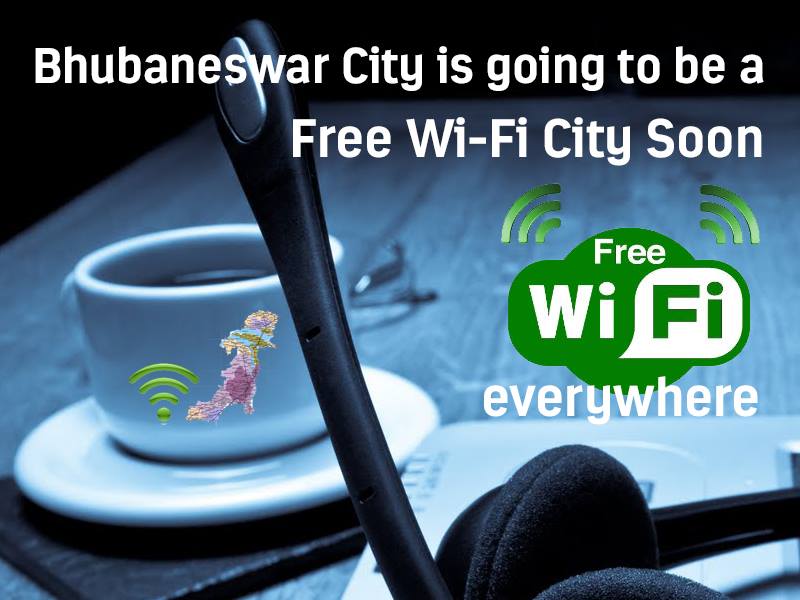 In its bid to improve the brand value of Bhubaneshwar, the Odisha Government has drawn an ambitious plan to make the Capital City Wi-Fi enabled everywhere.
It has proposed to rope in Software Technology Parks of India (STPI) as a consultant for the project. The STPI will be asked to conduct a detailed feasibility study before making an assessment of the latest available technologies and best practices in India.
Only a handful of Indian cities such as Bangalore, Indore and Pune boast of free public Wi-Fi hotspots and in most cases it is only a patch of the urban area where the free Wi-Fi service is available.
In Patna, the 20 km stretch between Ashok Rajpath to Danapur was declared Wi-Fi enabled earlier this year. Bangalore had launched the free public Wi-Fi hotspots along Mahatma Gandhi Road and Brigade Road in 2013. However, the Orissa Government is planning to make free public Wi-Fi hotspots available in the entire city.
"We had prepared a plan for making the entire Capital City Wi-Fi enabled since it is being projected as an IT hub with more software parks on the anvil. The plan was presented before Chief Minister Naveen Patnaik who approved it," Minister of State (Independent) for Information Technology Pranab Prakash told this paper.
As per the plan, the Government has proposed that STPI undertake a Proof of Concept (PoC) study as well as a sustainability assessment of the project.
Director-in-charge of STPI, Bhubaneshwar, Manas Ranjan confirmed receiving the proposal from the State Government. "It is in a preliminary stage but it is a great project considering the fact that the State Government wants Wi-Fi hotspots for the entire City of Bhubaneshwar," he said.
The STPI will have the mandate of preparing the Detailed Project Report (DPR) after working on the models for such a project because it would be meant for a larger population. The applications and security protocols for such public hotspots will have to be outlined too.
Panda said STPI has necessary manpower and technical expertise to carry out such a project although Wi-Fi for an entire City will be first such work. "We will also have to study the best practices before preparing the DPR," he added. The IT Department has asked the STPI to submit the terms of reference for the project
Comments
comments