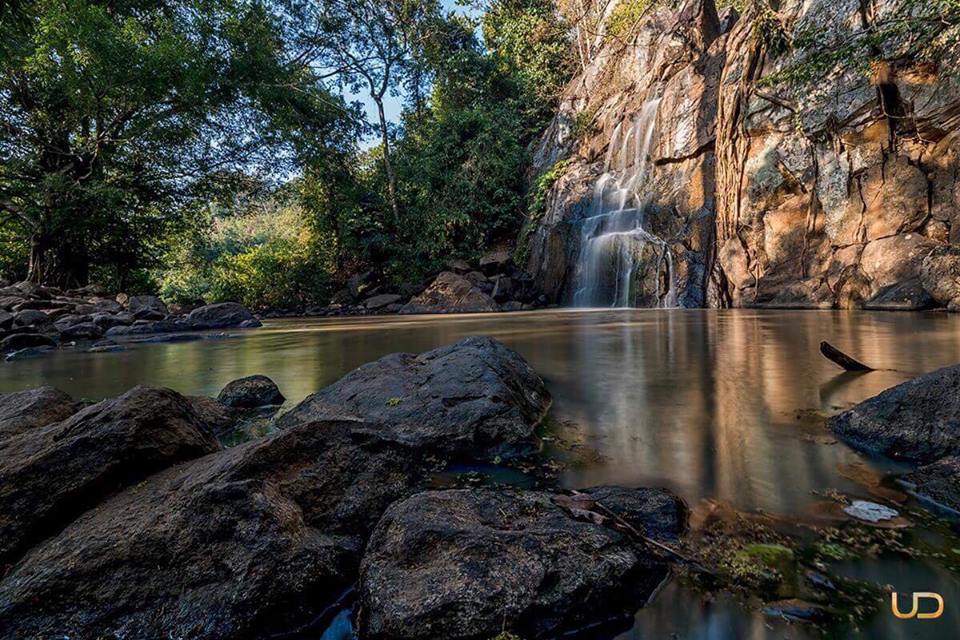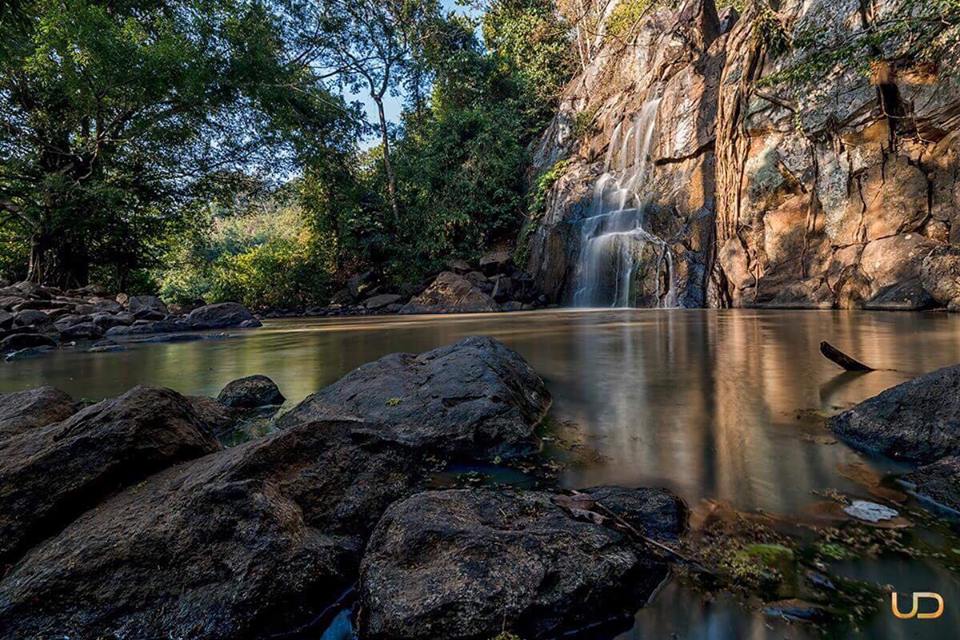 Every time or other I used to get this Question, "Have you visited Daringbadi?" Can you give us some tips about it? The answer was No.  Somehow the label Kashmir of Odisha didn't excite me enough to Visit Daringbadi. My heart lies with Koraput as known to all, which gets its equal share of frost, fog and falls.
I was not super impressed with the Images found on Google but still decided to give it a go. Plans were made, hotel booking was done online, a few minor repairs on RE a 350 Thunderbird and we were ready. My Co-rider in this trip was Udipt Ranjan, my partner in UDstudios who was going to do his first maiden long distance trip on his RE a 350 Classic.
8th Feb 2017
We started around 6 Am in the morning, filled petrol's in our RE up to the brim, had some tea and biscuits and off we go.
The climate was great with no surprisingly no fog at all, we cruised along and stopped at Tangi (Khordha) for another set of Tea and Water.  In a long journey it is utmost necessary to keep your body hydrated and take necessary breaks, the idea is to enjoy and not to push hard unless required. Our second stop was at Keshpur for some yummy Breakfast.
From Khaliote Ghati, there are two roads to go to Daringbadi if you are travelling from Bhubaneswar, one is via khalikote and other via Berhampur, Road from Berhampur is a longer but roads are good, where are the one Via khalikote is not bad but occasionally bumpy with congestions. Follow the road to meet at Biju Pattnaik Chakk in Asika and continue on that road up to Soroda. The roads are lovely and scenic in this part.
As the sun gradually came hovering above our head, our pit stops increased, taking breaks. I genuinely missed a Go-pro mount on this tour which is on my list now before my next trip. I have been to too many places in Odisha and genuinely speaking most of the main roads are in pristine conditions with proper road and place indications all over.
From the hanuman statue, Daringbadi takes about 1hr or so, the best part of this road is the Ghats through the jungles of course which starts after Raskijodi Temple. Now in almost every part of India you shall find one small else big temple before or at the end of ghat roads, this is because ghat roads were not safe to travel and people used to pray before ascending the Ghats.Still a common practise among the drivers for a safe ride along the ghat.
Finally we reached Daringbadi and checked into our Hotel Padma around 2PM. Can't call it a proper hotel but a lodge with no restaurant. Other options in Daringbadi are Hotel Utopia, Deers Eco Resort; don't forget to get your booking prior to your trip.
As I told the hotel had no restaurant we had to venture out for our lunch. On local recommendation we stopped at Dhaba called Hotel Hill View. Wonders how everything is called a hotel: \? The food was okay, but good thing was WIFI: D. forgot to mention, cellular service providers in Daringbadi are limited to BSNL, Reliance JIo and Feeble amount of Airtel.
Time for some Sightseeing
Instead of sleeping in our rooms we decided to roam nearby areas. The suggestions we got?
Hill View Park (the name is getting clichéd here), Nature View Park, Coffee Plantations, Doluri River Picnic spot, Lovers Point, and Dasingbadi Waterfalls.
We opted for Coffee Plantations first but sadly the park was closed for indefinite time because of Coffee harvesting.
But the Pine and Nilgiri Plantation are good enough for a small walk.
Opt to plan B Nature View Park and Hill View Park, on the gates of this park we had a shocker, the place was swarming with tourists and it was nothing more than a park.
Plan C, Lovers Point.
Lovers point is around 15kms from point B on the Phulbani Route. Sun was getting low as we hurried to this place, planning to get some twilights shots of the fall. Upon reaching the place I realized it contrary to its name, it was just a small cascade with gentle water flowing. Again I drew a comparison between Daringbadi and Sunabeda, why exactly is this place famous for? Instead of Kashmir of Odisha, Daringbadi should be named Ooty of Odisha.
After a long tiring day, it was time for some tea and some serious planning for our tour.
If you want to rest and retire have a time out far from the city with pleasant climate then Daringbadi is for you, else you would be bored for sure.
Day 2
Morning was a bit chilly in Daringbadi, and our hand almost collapsed on the ride to Dasingbadi Waterfalls.
On the Coffee plantation route continue on straight path round about 12kms to reach the Dasignbadi water. The signboard is in tatters still serves it purpose.
For more awesome pics continue reading here
Comments
comments