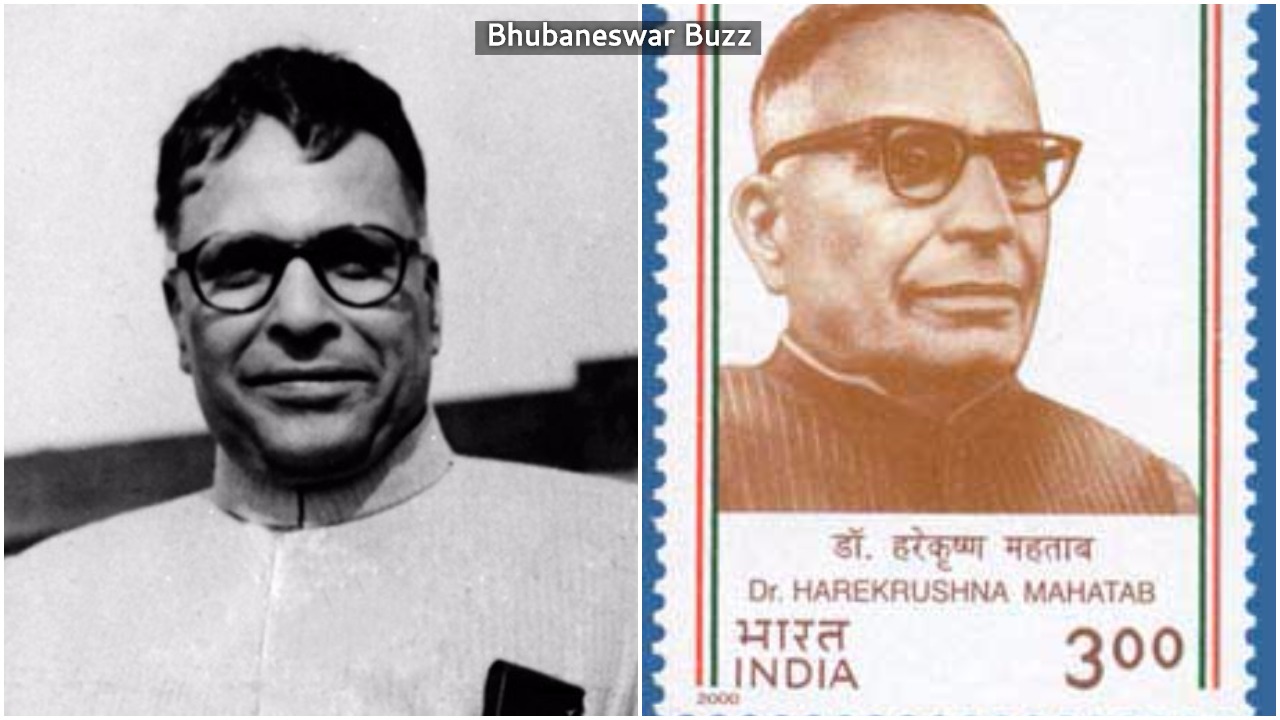 Harekrushna Mahatab was born in a small  family in Agarpada of Balasore District on November 21, 1899. He was the son of Krushna Chandra Das and Tohapha Bibi.
Dr. Harekrushna Mahatab fondly known as the 'Lion of Orissa', 'Utkala Keshari', by the people, was imbued with patriotism from his school days. A  diplomat and a writer, the policies and decisions he made when he was serving as the Chief Minister of Odisha,  directly contributed to creating Odisha as a self-sustaining and efficient state. Hence he is often credited to be the architect of modern Odisha.
After completing his matriculate from Bhadrakh High School he joined for BA in Ravenshaw College. He left graduation course in 1921 and participated in the struggle for freedom.
After independence he took active part in politics and served the country. He took part in 'Pada Yatra' of Orissa in 1921, which was started by Mahatma Gandhi.
He has written the literary pieces like "Ajaba Duniya, Gaan Majlis, Sworajya Sadhan, Dasabarsa Ra Orissa, Nutana Dharma etc in Oriya language. He has also written "Free thinking" in English language. Mr. Mahatab has also written "The History of Orissa".
On October 2, 1923, he founded the prominent Oriya daily "Prajatantra". He became the Secretary of Balasore District congress committee in 1921. Later he became the President of Balasore District Board in 1924.
He became the Chief Minister of Orissa from 23.04.1946 to 12.05.1950 and again 1956 to 1960. Dr. Mahatab was the Governor of Maharashtra from 1955 to 1956.
During his active participation in politics All India Radio was established at Cuttack.
Dr. Mahatab also led the foundation stone of Hirakud Dam and New Capital of Bhubaneswar. Establishment of Orissa High Court is also the credit of Dr. Mahatab. This efficient son of Odisha, breathed his last on January 2, 1987.
Comments
comments