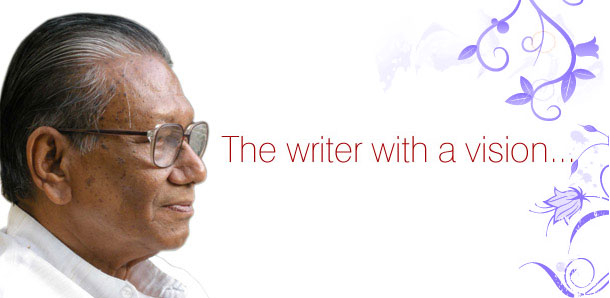 Independence Day is also the birthday of website www.worldofmanojdas.in
The website started on 15.08.2011 and it is probably the only website on any writer created and maintained by some fans of the writer.
It is probably one of the biggest website on any writer in India archiving all the copies "The Heritage" , one of the internationally famous literary journal edited by Shri Manoj Das from 1985 to 1989 and "Diganta" edited and published from 1959 to 1962 by Shri Manoj Das from Cuttack.
Initiated by a Bank Officer, Samir Ranjan Das, it has now led to other various projects on Shri Manoj Das like mobile app "Rainbow- Picks from Manoj Das, preserving speeches by Shri Manoj Das in You Tube, dedicated log in ID in Amazon etc, "Manoj Das Fans" group in Facebook.
Now the most important project the team has initiated is the digtization of the works of Shri Manoj Das both in Odia and English so that the books will be preserved for posterity and can be accessible in e book format across the globe.
Comments
comments